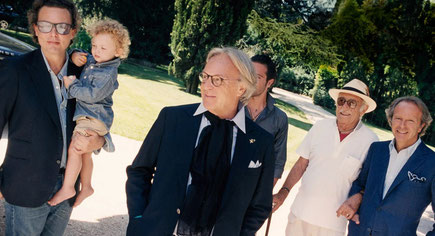 La famiglia e tutto!  Family is everything! The family is the most important aspect of an Italian's life. It provides emotional and economic support to the individual and often forms the basis of their social circles. When it comes to fashion, Italian Design is world famous for its innovative and quality craftmanship. The Italian fashion industry is known for its close-knit community of familial ties. Prada, Fendi, Ferragamo and Missoni are all known as top-tier luxury labels, but there are also generations of family behind the brands' names.
The Versaces
Versace is certainly one of the most famous Italian fashion houses in the world; launched by Gianni Versace alongside his brother and sister, Santo and Donatella. The label grew in popularity thanks to Gianni's use of bold hues and revealing cut outs. The house of Versace is heavily credited with launching the careers of Naomi Campbell, Christy Turlington, and Linda Evangelista. After Gianni's tragic murder in 1997, Donatella took over as CEO of the company. IN 2018 American Michael Kors Holdings acquired all outstanding shares in Gianni Versace for U$2.12 billion (USD), keeping on Donatella Versace as head of creative design.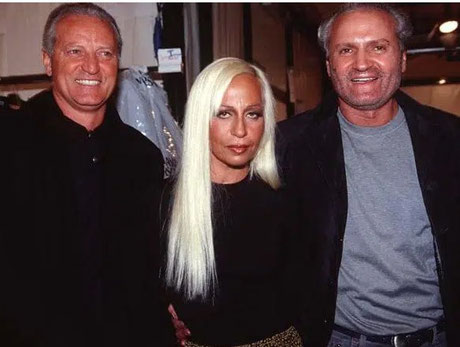 The Pradas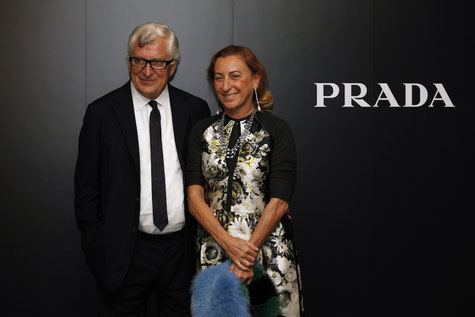 Mario Prada founded his onymous in 1913 as a leather goods company. Upon his death in 1958, his daughter Luisa took over, before later handing over the reins to her niece/adopted daughter Miuccia Prada in 1978. Under her tenure, Prada has bought out other brands such as Jil Sander, Helmut Lang, and Azzedine Alaïa, branched out to menswear, and launched sister label Miu Miu, which Miuccia also serves as creative director. From a small family business born in Milan just a century ago, in the spring of 1913, to an international group among the leaders in the luxury sector, which closed 2011 with a net profit of 431.9 million euros. The history of the Prada Group, with its "helmsmen" Miuccia and Patrizio Bertelli, is an example of a success pursued and achieved over time with commitment and tenacity, ideas and skills, sacrifices and investments, a winning mentality and a competitive spirit. 
The Ferragamos
In 1927, young shoemaker Salvatore Ferragamo launched a brand in Florence, Italy that grabbed the attention of Hollywood stars Greta Garbo and Marilyn Monroe. After his death, his wife Wanda and their six children took over the family business, transforming it into a leading fashion house. To complement the image of luxury, the Ferragamos also established the Lungaro Collection of hotels in Italy. Today, a third generation of Ferragamos work under the Ferragamo brand in various roles. While Salvatore's name may continue to grace the soles of couture shoes around the world today, it's the women of the Ferragamo family, from wife, Wanda, to granddaughter, Vittoria, with plenty more alongside, who've held a surprising amount of control and creative influence as the business branched far beyond shoes in the nearly-100 years since Ferragamo was founded.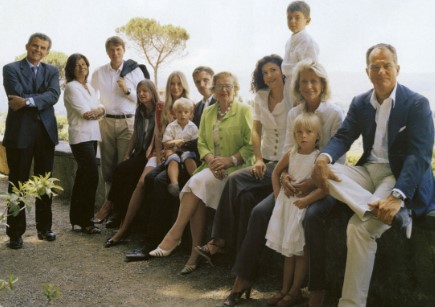 The Fendis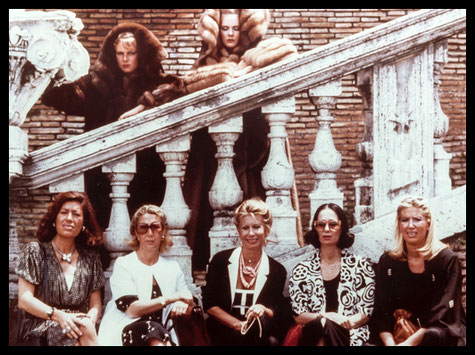 In 1925, Eduoardo and Adele Fendi launched a small leather goods shop in Rome. Their five daughters Carla, Paola, Anna, Alda, and Franca later inherited the company, which has gone on to become an established label on the luxury market. Fendi's all about refined Italian glamor. It is an unabashed display of richness and sensuality, and a taste for indulgence--what began as a small family business has today spawned a fashion empire with flagship stores located all over the world. Silvia Venturini Fendi, daughter to Anna, joined the brand in the 1990s, alongside Karl Lagerfeld, and remains as the company's creative director. If you also want to immerse yourself in Fendi style while staying in Rome, why not book into the Luxury Fendi Private Suites, just above the Rome Fendi Store. From the moment you walk in, this hotel wraps you in Italian sophistication. Dramatic Lepanto marble doorways give way to an understated design based on neutral tones and Fendi's signature clean lines. This elegant look continues in the suites, where the walls feature black and white photographs by Karl Lagerfeld, and shelves are dotted with fashion books. With just seven impeccably polished bedrooms, this is a truly exclusive immersion into the world of Fendi.
The Missonis
Ottavio and Rosita Missoni founded their knitwear workshop in 1953 and five years later introduced the Italian luxury house's first collection. Known for its colourful zig-zag pattern, the Missoni brand has endured for generations. After Ottavio and Rosita moved on to other endeavours in the 1990s, their children took over the family business with Vittorio becoming marketing director, Luca acting as menswear designer, and Angela overseeing womenswear. Now, Margherita, granddaughter of Rosita and Ottavio, oversees the M Missoni diffusion line and is largely seen as the family's current face of the Missoni legacy. The Missoni Home label was officially launched in 1983 and has grown into one of the most successful fashion led luxury homeware brands available today.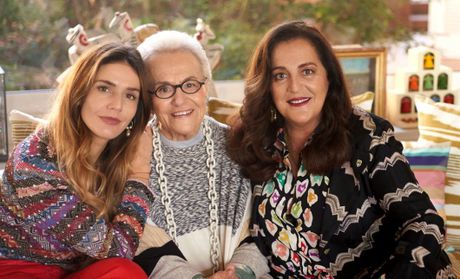 Tods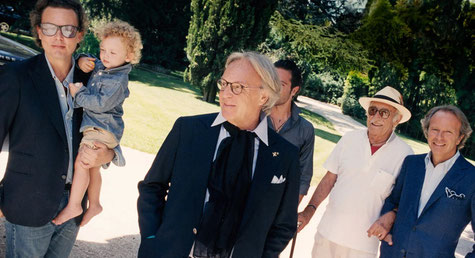 Diego delle Verde , founder of Tods was born into relatively modest circumstances. His grandfather Filippo cobbled shoes at night in a kitchen workroom; his father Dorino, built on this legacy by opening a small shoemaking factory. As a baby, D.D.V. often napped there on a bed of animal hides assembled by his mother, Maria. In the 1960s, the Della Valle factory prospered, manufacturing shoes for private labels, including the department stores Saks Fifth Avenue and Bergdorf Goodman. In 1975 he joined the family business;  soon, he landed deals to make shoes for designers such as Calvin Klein, Azzedine Alaïa, and Geoffrey Beene. Diego Della Valle's turning point came at the end of the 1970s, on the heels, as it were, of a moccasin-like driving shoe that he had perfected and christened the Gommino, after the 133 little gummy bumps on its leather sole. The combination of rubber—then considered cheap and déclassé—with the fine leather that Della Valle used for the rest of the shoe not only produced "a pair of gloves for the feet," as D.D.V. says, but also set the direction for the company, with its fusion of Italian and Anglo-American style, the casual with the dressy, and its emphasis on top-quality materials used with restraint. D.D.V. took over the Della Valle shoemaking business and in 1984 renamed it J. P. Tod's.