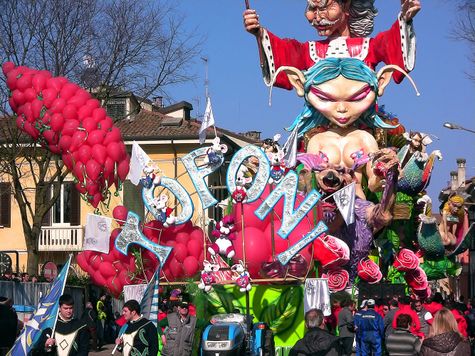 Carnival is now upon us and here in Italy we are preparing to celebrate it properly! Carnival seems like a small party, but in reality it is very ancient custom: it even dates back to ancient Rome and more particularly, to the festivities called "the Saturnalia" - during these holidays everyone let themselves go, freed themselves from obligations and commitments, and they devoted themselves to jokes and games. The tradition of the mask was born precisely at the time, when everyone masquerades to celebrate - this made it possible to eliminate, minimize the social differences between rich and poor. These celebrations in the name of freedom were justified by their idea that "once a year, it's okay to go crazy" and in fact, after the holidays everything was back to normal. The largest and most elaborate of all the festivals take place in Venice, Verona (the oldest), Viareggio, and Cento. 
Carnival recipes starting with the appetizer then moving on to the first, second courses, side dishes and obviously many desserts. The Carnival period is different from city to city and from region to region, very often you will find dishes with sausage or beans, in Campania lasagna with meatballs, eggs and meat sauce and in Liguria ravioli with strictly ragù of the grandmother.
And at Carnival in Italy, there is no shortage of desserts, with frappe, fritole, castagnole. The food par excellence of Shrove Tuesday can only be the pig, which symbolizes opulence and in some cases the Carnival itself - as in Putignano, in Puglia, where a papier-mâché pig is burned in the town square to indicate the end of the period of plenty and the beginning of Lent.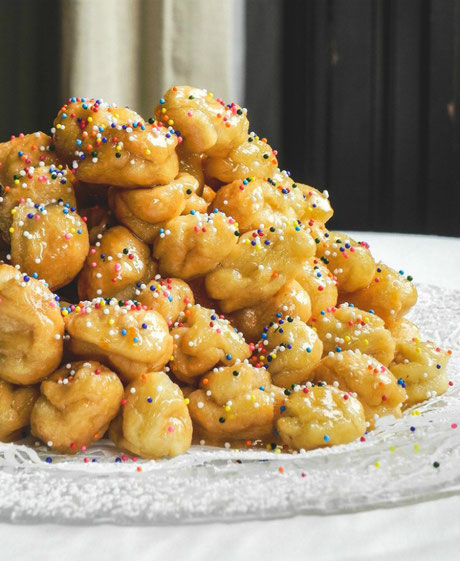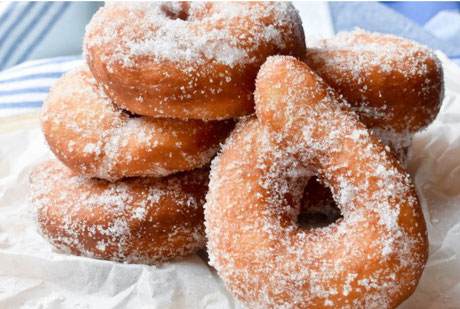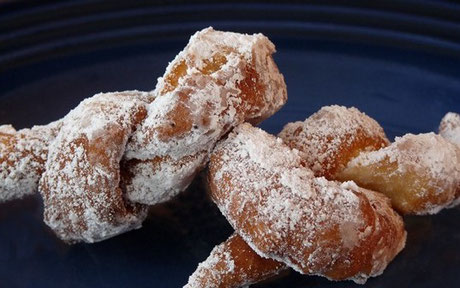 The main dish of Carnival par excellence, lasagna is widespread in Emilia Romagna, served with Bolognese sauce and béchamel. The Neapolitan one is prepared instead with "curly" durum wheat sheets (with rippled edges), pork ragout made with "cervellatine" (long and thin sausages) and "tracchie" (ribs), fried meatballs (made with minced veal), ricotta and mozzarella. As with many other traditional Italian dishes, in the Campania capital each family follows their own recipe, adding, for example, boiled eggs and salami to the filling. Migliaccio salato a savory pie is easy to prepare and very tasty.  Among other things, the migliaccio is also delicious cold and you can also cut it into squares and offer it as an aperitif to friends. The other popular dish for Carnevale is the Polenta in carrozza  -  very easy and delicious appetizer.