There are many stunning hotels in Italy - previous Palazzos or modern 5-luxury oasis. Italian Design and Decor is globally renown.  Here we are featuring two design hotels with a different approach to its interior design. Bright colors, combining classics and ultra-modern. Enjoy the exploratory journey!
Hotel Minervetta  - Sorrento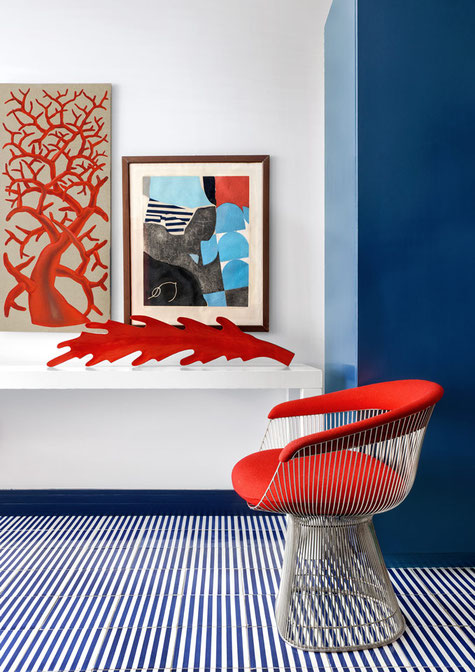 The Hotel Minervetta was built in the 1950's by Giovanni Cacace, Sorrintine Hotel owner and Wanda Schwartz, a Danish woman in love with Sorrento. Don Luigi, a nephew managed it for 20 years, then entrusting the management to others. In 2006 it returned to the Family, and it was restored. Today the Minvervetta has become a home and a guest house. Collections and family furnishings and souvenirs from many trips form part of the décor.
La Maison is perched on a ridge overlooking the sea and a 15-minute walk from the historic center of Sorrento. With a private staircase you can reach the fishing village of Marina Grande. All rooms have a view on the sea and Marina Grande. In the morning breakfast is made in the kitchen; a small "Mediterranean brunch".
Byblos Art Hotel Verona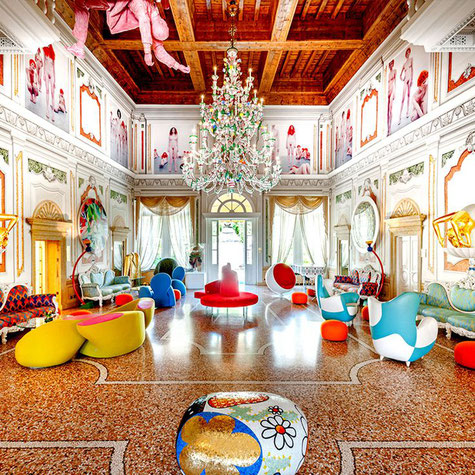 Byblos Art Hotel in Verona, Italy, was deemed the hotel with the world's most inspired design. In the 15th century architect Michele Sanmicheli started from the ruins of a Roman 'casa forte' to design the central part of the villa in Venetian style. The current building, a work of architect Ignazio Pellegrini, dates back to the 18th century. Inside the villa paintings and original finds of both periods can be admired after careful renovations.
Villa Amistà is a combination of historic and contemporary pieces of furniture, resulting from the inventiveness of the well-know designer ALESSANDRO MENDINI, and with several artworks by world-famous artists, that have made the villa a  real museum of contemporary art and design.The originality of Byblos Art Hotel interior design is the result of the inventiveness of Alessandro Mendini, the architect and designer, who has merged in contemporary elements in the classic Villa Amistà. Bright colors and plastic shapes are combined with paintings and marble elements in the 17th century rooms to create a unique and exclusive project: a permanent exhibition of some of the world-best artists and designers, such as Ron Arad, Philippe Starck, Marcel Wanders, Ettore Sottsass, Eero Saarinen, Eero Aarnio and many more.