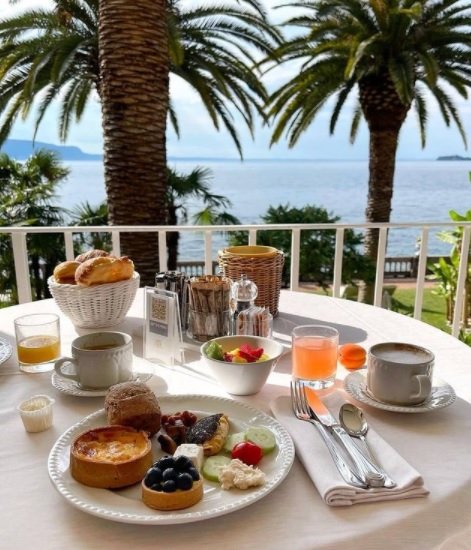 As sobering as the Italian hotel breakfasts can be, the colazione standing up at one of the country's 10,000 Italian coffee bars can be just as perfect. Even die-hard fans of Italian food culture panic when they think of hotel breakfasts in Milan, Venice or Rome. Even in more upscale establishments, you can come across papier-mâché-like toast or overly soft croissants at the buffet (as I have in Milan 4-Star Hotels), inferior cheese and ham quality. Which is surprising as just next door to the hotel, you would find one of their many bars where you can buy freshly baked cornettos.  Italy has been basking in its reputation as a country of connoisseurs for centuries, so this culinary false start is particularly interesting.
"Italian Breakfast" was created in cooperation with the coffee company Lavazza - which explains the choice of topic. It is a reference book for restaurateurs and hoteliers. But also a textbook in lifestyle. This in-depth encyclopedic volume, from world-renowned chef Ferran Adrià's think tank the elBullifoundation, provides the last word on the first meal of the day. From what breakfast comprises to where it is served and consumed, its history, and how it differs around the globe, this book is the ultimate companion for all chefs and serious food enthusiasts.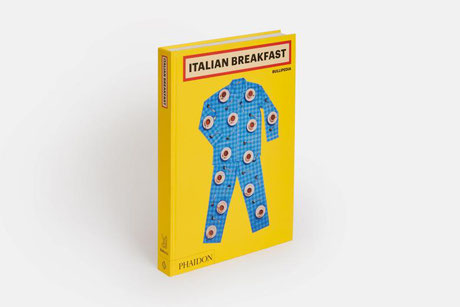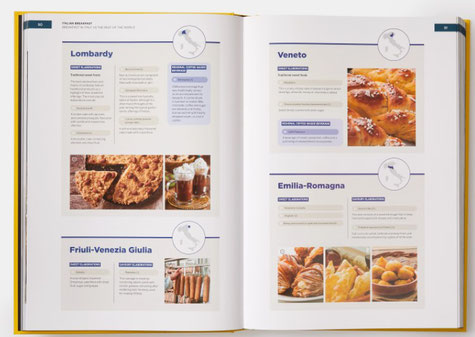 "Italian Breakfast" is a reference book for restaurateurs and hoteliers. But also a textbook in lifestyle. 
The traditional Italian breakfast is small, sweet, and based on pastries and milky coffee. Eaten almost on the go, breakfast in Italy – or Colazione as they call it in Italian – is not really designed to sustain you. Instead, its aim is to kick-start your digestion for the day and to give you a quick burst of energy. The beauty is in the details: whether the filling is pistachio cream or ricotta, how well the Barrista knows his job, whether the crostata (flat jam cake) is just sweet or fruity too. While Italian breakfast nowadays is based primarily on coffee, milk, and baked goods, it hasn't stopped evolving. Cereals, muesli, and yoghurt have now entered the Italian breakfast vocabulary. Interesting to see that in the popular 4 Hotel with Bruno Barbieri TV show, evaluating hotels across Italy, has now a new category - La Colazione!