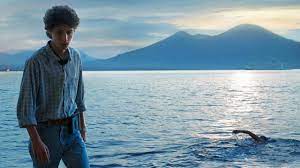 The Hand of God - Il Stata la Mano di Dio, the new autobiographical film by Paolo Sorrentino is one of the most promising candidates for the 2022 awards season, ; currently streaming on Netflix after a successful release in theatres, which recorded box office sales of well over  of 7 million euros. In a recent article in "Deadline" Robert De Niro as a guest contributor, describes the film by Paolo Sorrentino through a precise and documented analysis, the sensations experienced seeing the film by Paolo Sorrentino. Memories of his "Little Italy", comparisons with Martin Scorsese's cinema, fun and emotion for a story that touched him deeply. 
At the head of the cast we find Filippo Scotti (Luna Nera), an authentic talent, flanked by the extraordinary Toni Servillo (Ariaferma) and Teresa Saponangelo (Gramigna), as well as by the excellent newcomer Marlon Joubert (Romulus). Paolo Sorrentino's passion for football and for Diego Armando Maradona is known, and when the start of filming of the film was announced to the press, the thought so immediately went to the goal of the hand that the great Argentine champion made against England at the 1986 World Cup (since then known as mano de Dios ).an autobiographical reinvention of when Sorrentino lost his parents at the age of 16 and a participatory portrait far from the stereotype of the spirit of Naples.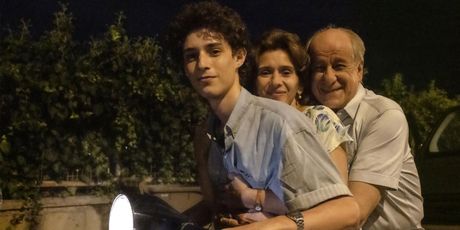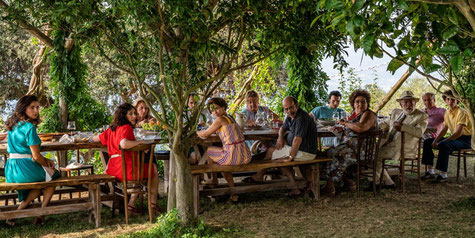 The protagonist of It was the hand of God is Fabietto Schisa (the newcomer Filippo Scotti), a teenager of the 80s who adores his father Saverio (Toni Servillo) and his mother Maria (Teresa Saponangelo), and is very close to his brother Marchino ( Marlon Joubert) with whom he shares his passion for Napoli Calcio. His life, with all the enthusiasm and frailty of a teenager, is divided between the colorful family lunches and the fearful exploration - from afar - of the world around him and of his first wishes.
Just when everything seems to be going well, the sudden death of his parents forces the boy to deal with the loneliness of those who still don't have a place in the world. Fabio will thus have to learn to accept the frightening risks of that tragic and sudden freedom.