Pasta al forno con salsiccia e gorgonzola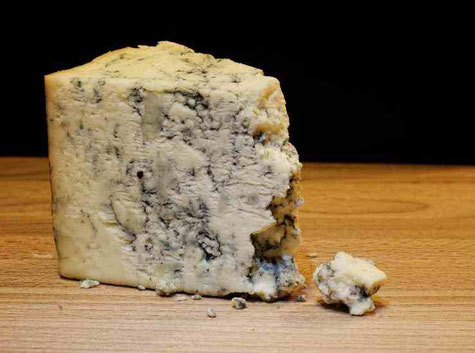 Baked Pasta with sausage and gorgonzola, an extraordinary dish, with a mix of simple ingredients, a winning combination never tried before. Preparing them is very easy, in just 20 minutes they will be ready and you will make a great impression. You can also use different types of pasta, such as Paccheri or Pipe. It leverages some of Italian most delicious ingredients - Gorgonzola, Italian sausages and Italian Pasta.
Ingredients:
400 g of cavatelli
200 g of sausage
100 g of sweet gorgonzola
50 g of grated Parmesan cheese
1 shallot
100 ml of milk
10 ml of white wine
Salt to taste
Pepper as needed
Extra virgin olive oil to taste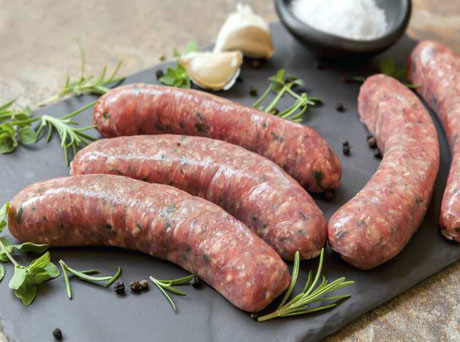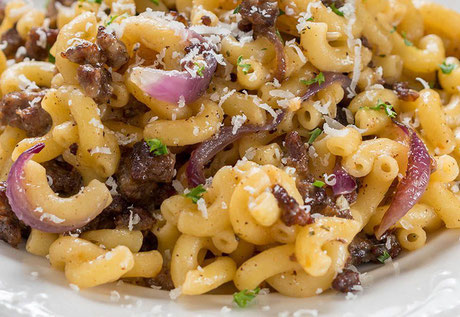 Preparation:
To make this amazing first course, first put a large pot on the stove with the water to cook the pasta. Meanwhile, peel and chop the shallot and fry it in a large pan with oil for 3/4 minutes over low heat. Brown the sausage with the shallot over high heat for about 3 minutes, add the wine and simmer, then lower the heat and cook for about 5 minutes, season with salt and turn off. When the water for the pasta starts to boil, add salt and add the cavatelli.
Meanwhile in a saucepan put the gorgonzola cut into small pieces and the milk, place on low heat and with a wooden ladle stir until you get a smooth and not too thick cream, if necessary add a little water from the pasta and salt only if necessary.
Drain the pasta al dente, pour it into the pan where you cooked the sausage and sauté it for a few seconds, then add the gorgonzola cream and let it flavour for a few more seconds, stirring with a ladle.
Turn off and add the Parmesan cheese, bake at 200 degrees for 10 minutes, then let it rest for a few seconds and serve after having sprinkled with pepper. Bon appetito ! Grazie a Ricetta Sprint!