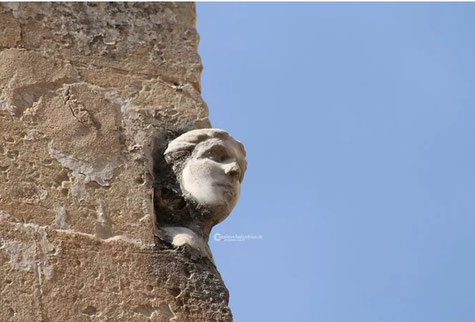 Lecce, pearl of the Baroque has been a stage for devout stories of life and love.  Lecce boasts many monuments, but also a few quirky and different stories.  the most romantic, recounts the story of a young man who lived in a building in Via Frederico d'Aragona while a beautiful girl lived on the one opposite side of the road. Looking at each other across the balconies, little by little they fell in love ; but the feeling was bitterly opposed by her family. Finding no way out, the young woman, committed suicide. The boy, madly in love, had the girl's face sculpted on his palace, in order to continue to see her. 
Entering Lecce via Porta San Biagio, proceed straight along Via dei Perrone, until you pass the church of San Matteo and take Via Federico d'Aragona. After a few tens of meters you will arrive at the intersection of the aforementioned street with Vico del Theutra. Turn left towards Piazzetta Epulione where Vico del Theutra emerges, then look up at the corner of the building on the left a small woman's face appears, carved in stone and set in the corner line of a nineteenth-century building.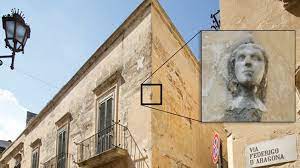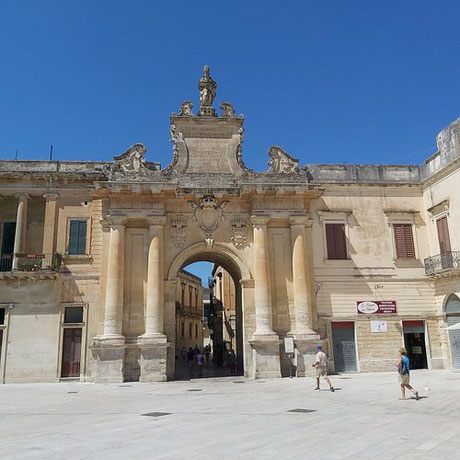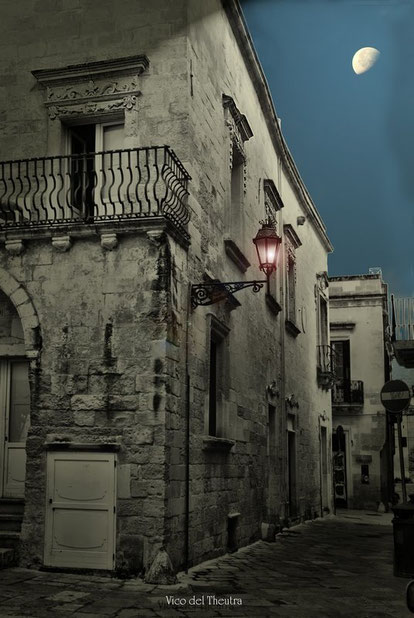 The second version, less romantic than the first, tells that Sigismondo Castromediano's grandmother lived in that building, on whose death her inconsolable and loving husband had her face sculpted. Everyone is free to choose the version they like best. 
If you want to stay close to this unique monument of love, why not spent a few days at the B&B La Dimora Storico Hotel in Lecce. This stunning baroque city is full of delightful sights, and atmosphere which invites you to stroll through its alleys. Puglian cuisine is obviously delicisious and there are a number of Osterias and restaurants close by.