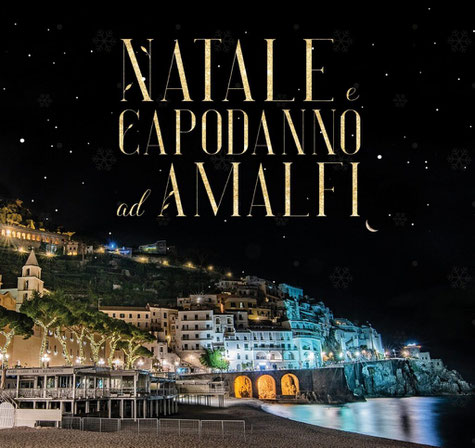 Magic and enchantment, beauty and tradition, music and amazement. These are the elements that make up the rich program of Christmas and New Year events in Amalfi, prepared by the local Council. Christmas music along the streets and alleys and the traditional fireworks display which, at the stroke of midnight, will illuminate New Year's Eve.  Time seems to flow more gently and the streets light up with magic. There are plenty of music events from Christmas concerts, choirs and Chamber Orchestra. The holidays are a magical time to be in Italy. The Christmas lights twinkling across piazzas and narrow streets, the colourful decorations, the scent of cinnamon and chocolate floating out of bakeries and the surprise of coming across a band making its way through the village with handmade instruments ? these are just a few of the seasonal joys on the Amalfi Coast.
Above all, the holidays are a time for family. The best moments are spent around the table sharing big meals and celebrating being together. There is always laughter during the Neapolitan card games like tombola, which is a traditional Christmas game similar to bingo but with classic Neapolitan characters and symbols associated with each number. Along with the games come the traditional desserts. While panettone is a Christmas sweet bread popular all across Italy, the local bakeries often make a delicious variety called panettone al limone featuring a creamy filling made with the famous lemons of the Amalfi Coast or the potent lemon liqueur called limoncello.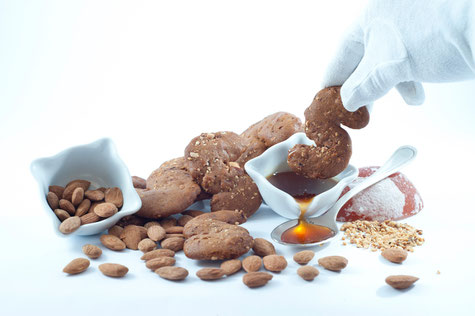 The Christmas dessert table in Amalfi is not complete without the crunchy cookies that appear just in time for the holidays. Named after their S-shape, the distinctive flavour of the Esse di miele cookies come from the honey made from the chestnut trees that cover the mountains high above Amalfi.