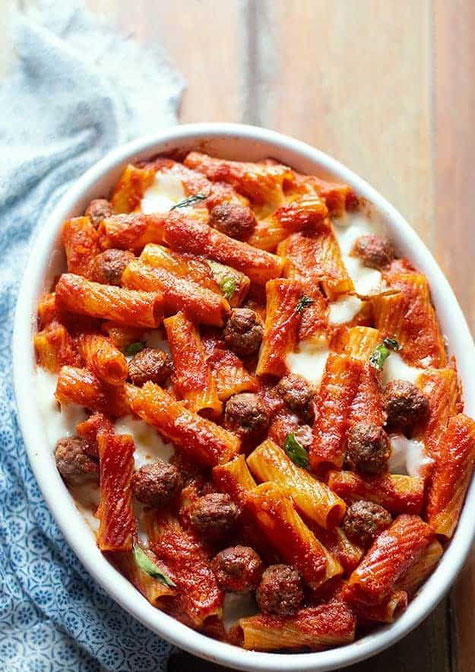 The countdown to Christmas has officially started and many of us are already struggling with planning Christmas lunches and dinners. We all want to make a good impression and we do not want to pass for those "who always cook the same things". than cannelloni or lasagna, a rich Baked Pasta Dish is the king dish of the holidays that will drive guests and family crazy. For a stress-free  Christmas lunch,  if you prepare this rich and stringy baked pasta, there is no need to do anything else. This is a first course ready in half an hour or so but that you can also prepare in advance by keeping the pan in a refrigerator until the right moment to put it in the oven. You can use short pasta, in this case trofie but also other formats also go with a sauce, with sausage and mozzarella (or scamorza, or provola, or fontina) which in the oven creates that 'row and bottom' effect that is pleasant to eat. It is prepared with a few ingredients, which you probably already have at home, and will make vegetarians happy too.
Ingredients:
450 g of trofie; 1 medium onion; 400 g tomato puree; 300 g sausage; 150 ml white wine; 200 g mozzarella; 90 g Parmesan cheese; 4 tablespoons of extra virgin olive oil
salt up to taste; pepper as needed.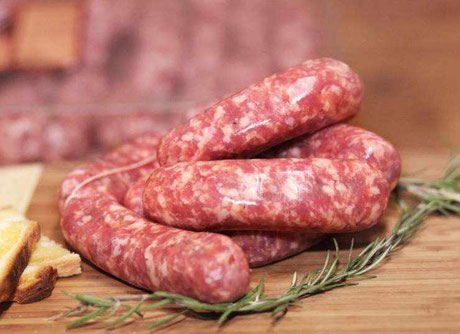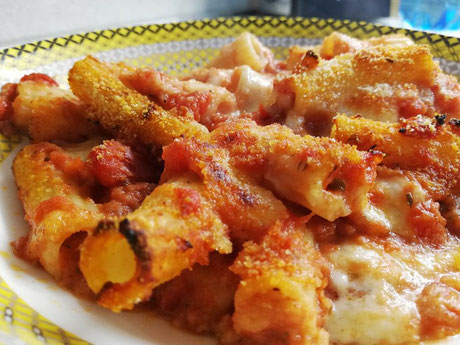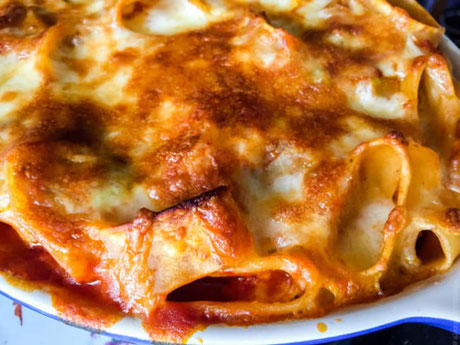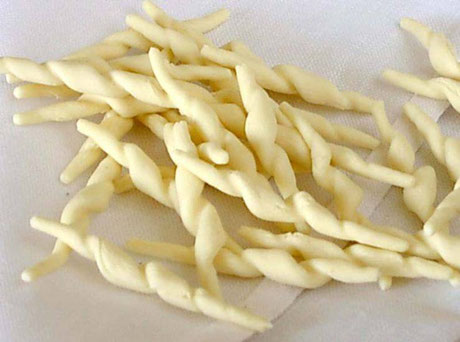 Preparation:
Start with the sausage ragù. Peel the onion and cut it into small pieces, then brown it in a pan with extra virgin olive oil. When it becomes golden, add the crumbled sausage with your hands, deprived of the casing. Let it cook for a few minutes on a high flame, blend with the white wine and then let it evaporate.
At that point add the tomato puree, season with salt and a sprinkle of pepper. Lower the heat and cook with the lid on for about 25-30 minutes, stirring with a wooden spoon. When the water boils, lower the trofie and cook for the time indicated on the package: if it is fresh pasta, just a few minutes will suffice. Meanwhile, also turn on the oven at 220 °.
When the trofie are cooked, drain and pour them directly into the pan with the sausage sauce, mixing well. Then lightly grease a baking dish and pour half of the trofie with the sausage. Sprinkle with half the Parmesan and half the diced mozzarella. Then finish with the rest of the trofie, the mozzarella and finally with the Parmesan.
Bake in a static oven at 220 ° for 15 minutes, activating the grill in the last 2 minutes for a crisper crust. Remove from the oven and serve this excellent baked pasta still hot and stringy.