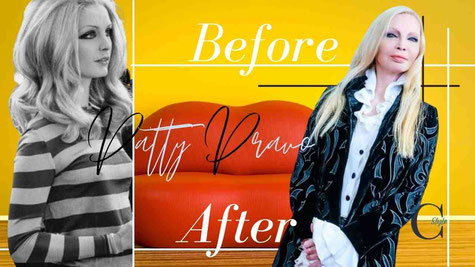 Patty Pravo is certainly a true icon of Italian music and not only for her incredible talent, but also for her incomparable style:  seductive, gritty, never banal and with a deep voice, rich in veils and nuances: Patty Pravo was and still is one of the most iconic divas of 70s Italian music and continues to make millions of Italians passionate about her music, even generations very distant from the her.
In step with the times, able to sway entire rooms exclusively with her voice, she has been in all this time an inspirational muse for many new stylists, fascinated perhaps by her savoir-faire or by a way of making the stage her own. Although with a petite physique, she had presence  with a touch of a melancholy; known for stunning looks and costumes throughout the years. Her style always differed greatly from the fashion proposals of her time - making her even more unique.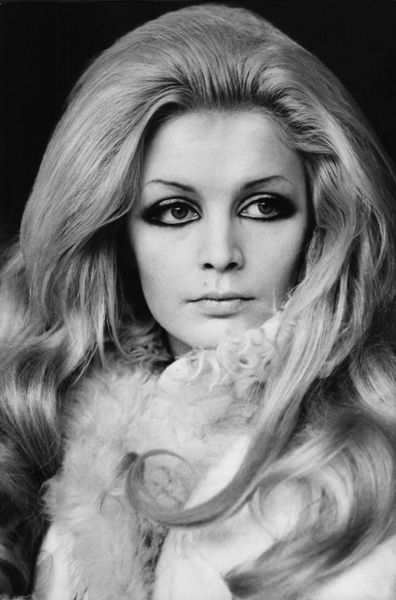 The Patty Pravo - despite following the trends of the 60s / 70s, she  pretentious dresses, being able to afford any style. Such as her costume at one of the San Remo Festivals of a silver geisha tunic and a firm and sculptural hairstyle, recalling the features of Cleopatra? To date, Patty Pravo has not lost her style touch. She is very fond of coats, long and enveloping blazers, blouses with ruffles and delicate laces, neutral colors tending to black, blue and occasionally indulges in some pastels.
However, she has not lost her incredible charm, a bearing that goes beyond the other divas and that encompasses an elegance beyond any time and any space. Patty Pravo always and in any case, has an aura of style, profound beauty and devotion to music has been marked, which by marrying with fashion has made a veiled delicacy conceivable, as her voice is and always will be.