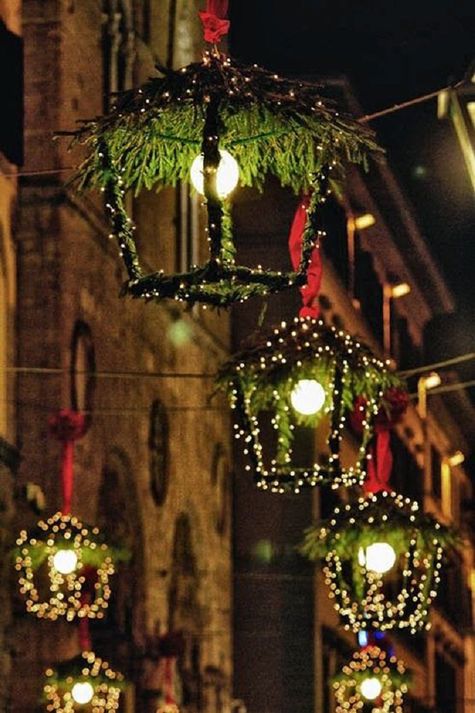 The Christmas season begins in Italy on the first Sunday of Advent, which is four Sundays before Christmas. Some families set up a Christmas tree and decorate it. During Novena, the nine days before and including Christmas Day, children go from house to house reciting Christmas verses for coins. Families set up manger scenes on the 1st day of "Novena."  Every morning they gather around the nativity scene, pray & light candles. Children write letters to their parents wishing then a merry Christmas & promise good behaviour.  They also prepare a wish list of the gifts they want from their parents. These letters of appreciation are read out loud at dinner time by the parents.
Tradition has it that the candles are placed in a wreath all together, this wreath takes the name of "Advent Wreath". Each candle must be allowed to burn completely during the day. Then, at the end of the four Sundays, all four will be burned and the wait will be over.
While Christmas decorations in Italy are beginning to include Christmas trees, the main emphasis is still on Nativity scenes.  Many families place huge, life-size images of Mary & Joseph on their property.  Nativity scenes are inevitable in almost every household in all churches.  They are also found in many public areas as well.