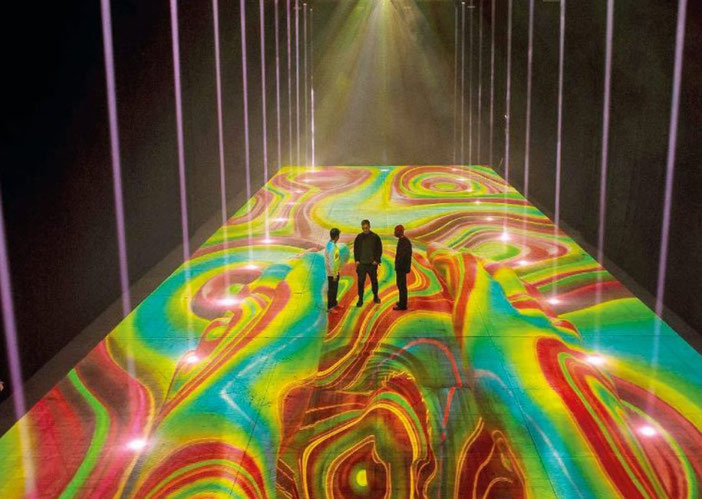 How about attending interactive exhibitions and visit museums in Italy over the Christmas holidays? Travel to Italian museums and exhibitions virtually or live. There is a hunger for culture, for in-depth study. Proof of this, on the All Saints' weekend, when the favorite destinations of 10.5 million Italians, according to an Acs Marketing Solutions / Federalberghi projection, were cities of art.   Since the reopening of the museums, after  the 18 May; there was a surge recorded in online searches for museums and cities of art, from +750 percent for the Capitoline in Rome to +350 for the Egyptian Museum Turin. The holidays at the end of the year, with the return of the great exhibitions, are an opportunity to regain possession of the places of creativity and one's dose of daily beauty. 
Beauty is not only in the great museums. For example, at the Pinacoteca Agnelli, on the roof of the Lingotto in Turin, one discovers the "casket" of the headquarters designed by Renzo Piano as a spaceship suspended over the city. And the permanent collection is scrolled through, with paintings by Tiepolo and Canaletto, Canova and Renoir, Matisse and Modigliani. In addition, until 13 February, the Maeght Foundation exhibition. An open-air atelier offers works from the collection of Marguerite and Aimé Maeght: 77 masterpieces by great artists of the twentieth century, from Braque to Calder, from Giacometti to Miró. Another interesting discovery is the Canova Museum in Possagno , where night evenings in the Gypsoteca are back on bookings for groups. It is the place, a stone's throw from the sculptor's house, where the artist's works came to life, including clay and plaster sketches and repairing drawings. Guided tours are held with period lighting, in the dim light of lamps and candles. A great little magic not to be missed.
Another experience is the Riccardo Muti Italian Opera Academy which is an adventure for music lovers, from 4 to 15 December in collaboration with the Prada Foundation. "The conductor's task", wrote the musicologist Lazare Saminsky in The Art of the Conductor in the 1920s, "is to create a collective soul". In the spaces of the Foundation, in Largo Isarco, it will be possible to participate in a rehearsal course focused on Nabucco, from the presentation on the piano of the opera conducted by the master, to two final concerts. Not far away, the same team organizes Claude Monet: the Immersive Experience. The colors and shapes of the Impressionist master blend between lights and sounds with the seventeenth-century lines of the church of San Potito (under restoration with the proceeds of the exhibition): a pair of 3D glasses and you find yourself in the painter's atelier and among the flowers from the garden of Giverny.