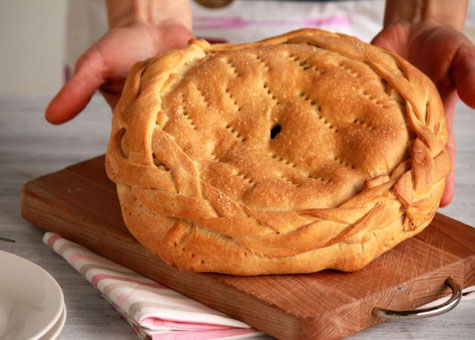 The Neapolitan-style Escarole Pizza is one of the traditional dishes of Vesuvian cuisine. It is a, let's say, "vegetarian" version of pizza, which is made with stewed escarole, pine nuts, raisins, extra virgin olive oil and anchovies. Absolutely scrumptious!
The ingredients:
We will need: half a kilo of pizza dough (even pre-packaged, if we're in a hurry); 100 grams of lard; 800 grams of escarole; a spoonful of pine nuts; a spoonful of raisins; a spoonful of capers; a pound of anchovies (anchovies); 100 grams of olives (if possible, from Gaeta); a decilitre of extra virgin olive oil; just enough of salt.
Preparation:
The first thing is to soak the raisins in a bowl with cold water; then the olives are pitted and the capers are soaked to desalt them: since they are few, you can also put them in a colander and rinse them under the tap. Then the pasta is worked with the lard and a pinch of salt.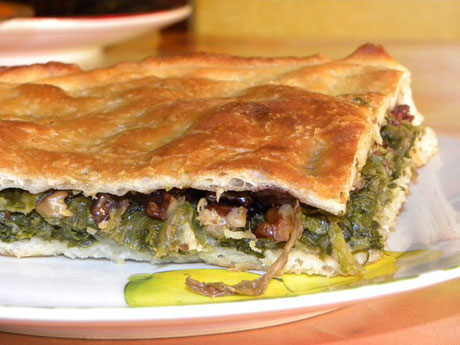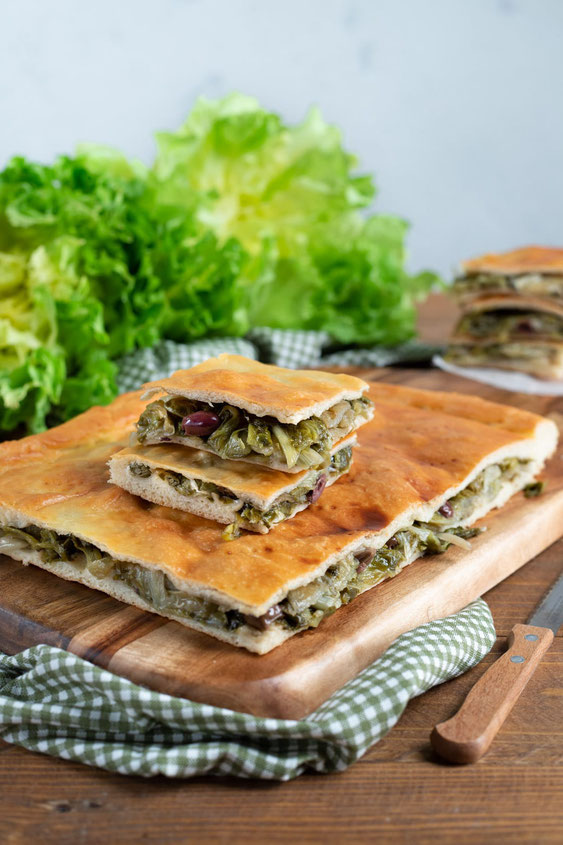 Now you need to clean the escarole by removing the outermost leaves, then rinse and put it under boiling water for a few minutes, then squeeze it carefully.
Now pour four tablespoons of oil into a pan, add the anchovies made into small pieces, olives, capers, pine nuts and let everything go over low heat until the anchovies come apart, then add the escarole and let it go for another ten minutes. At this point, take the pasta and divide it into two parts, one larger than the other. The largest is spread on the bottom of a pan (which you have greased) with a diameter of about twenty centimetres: it will also have to cover the edges.
This base is wet with a drizzle of oil and then the escarole (and the capers, pine nuts and anchovies) and the raisins (squeezed) are placed on top, then left to rest for a quarter of an hour. Now all that remains is to cover this filling with the smallest disc of dough, seal the edges and put everything in the oven at 220 degrees for half an hour.