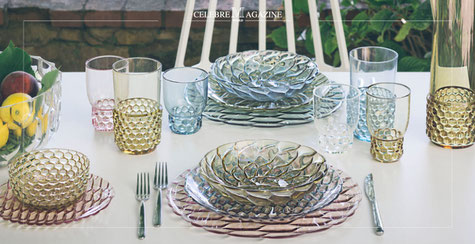 Founded by Giulio Castelli in 1949, in the early years Kartell took its first steps to produce the distinctive design that would come to epitomise the 'Made in Italy' label.  Giulio Castelli, an Italian chemical engineer, who had the privilege of working with the Nobel Laureate Giulio Nata, perfectly understood the many possibilities that plastic could offer through its versatility. That is why, together with his wife, architect Anna Castelli Ferrieri, one of the first women to graduate from the Milan Polytechnic Institute, founded the  Kartell  Company in 1949.
After a long life of achievements and innovations Anna and Giulio, at the time in their 70s, decided to pass the company leadership on to their son in law Claudio Luti in 1988. Kartell began another era, following the same path of success and revolutionary visions. In 1988 the company was acquired by Claudio Luti, the son-in-law of Giulio and Anna Castelli who had a background in fashion. Luti sought collaborations with designers and architects like Philippe Starck, Ron Arad, Antonio Citterio, Ferruccio Laviani, Piero Lissoni, Patricia Urquiola, Mario Bellini, Alberto Meda and Vico Magistretti, who were responsible for those products that soon came to symbolise the brand. The fresh approach to materials dictated the new direction and brought real turning points for Kartell: studying, manipulating and enriching materials resulted in an end product which offered unprecedented characteristics.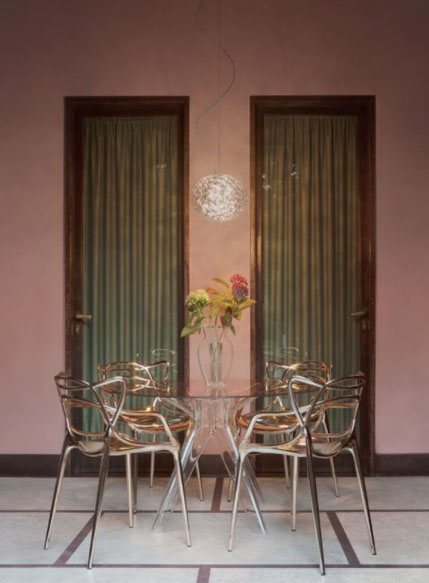 Today Kartell means, more than ever, technological breakthroughs and constant improvement. It is clear that Anna and Giulio Castelli's legacy could only be entrusted to Claudio Luti. But one thing is for sure: Kartell proved that plastic can achieve perfection, and its echo will be heard long into the future generations.