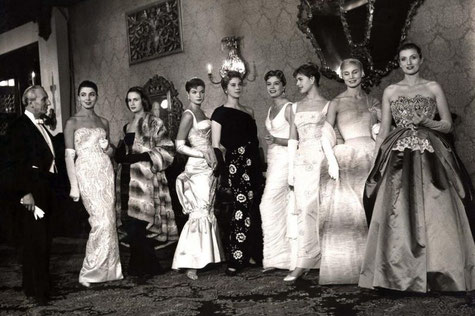 Sorelle Fontana, one of Rome's oldest fashion houses which was founded in Rome in 1943 by three sisters and Italian designers: Zoe Fontana (1911-1979), Micol Fontana (1913-2015) and Giovanna Fontana (1915-2004).  It is the story of three young women who made their way from a tiny town near Parma to Rome and then America, whose beautiful designs became highly sought-after by Hollywood stars, famous women, and the Italian aristocracy. When Linda Christian decided to have her wedding dress made by the Sorelle Fontana for her wedding with Tyrone Power in 1949. An unprecedented media event, this one, which made the photos of the wedding dress end up on all the magazines of the world, dramatically increasing the popularity of the Fontana sisters. And here, then, contacts with the international jet-set grow more and more, making those three tailors one of the first symbols of Italian fashion.
They were particularly famous for having designed the wedding dresses of some of the most glamorous brides; such as Audrey Hepburn and Linda Christian. And designing the costumes for a number of Hollywood actresses such as Rita Hayworth, Ava Gardner and Grace Kelly.
The wedding of the century of Linda Christian and Tyrone Power was a media sensation. And with the Fontana sisters being selected as the Roman Fashion House to design the wedding dress, became overnight famous. Every girl wanted a wedding dress by Sorelle Fontana.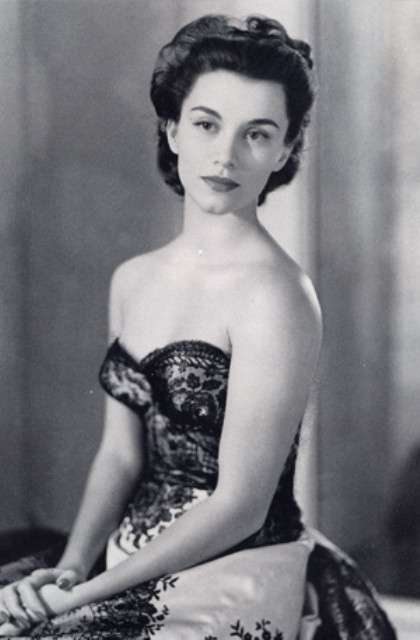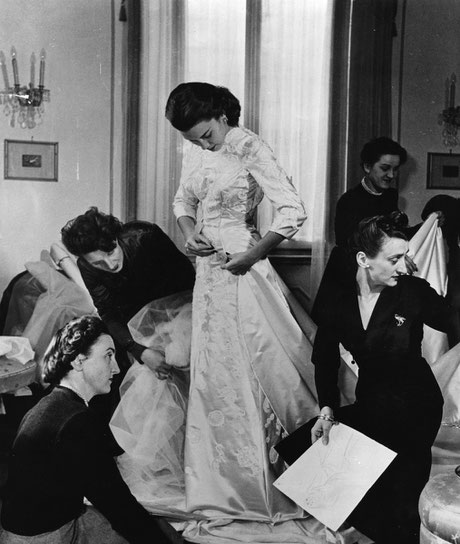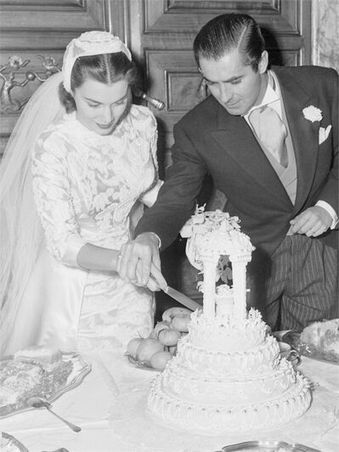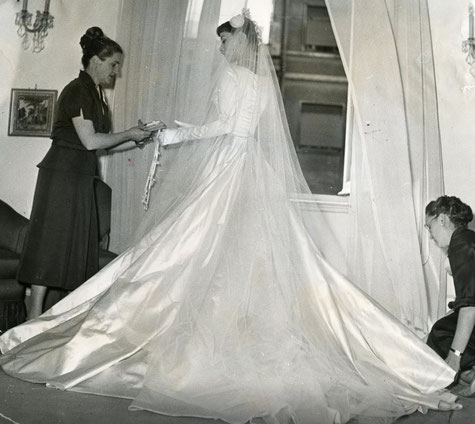 While Audrey Hepburn was filming in Rome "Roman Holiday", she asked the Fontana Sisters to design her wedding dress for her wedding with Mel Ferrer. The wedding never took place, however the the dress was given to a lovely young employee who wore it for her wedding. 
While Ava Gardner was filming "The Barefoot Contessa" in 1953, a number of the dresses for the film were designed by the Sorelle Fontana.