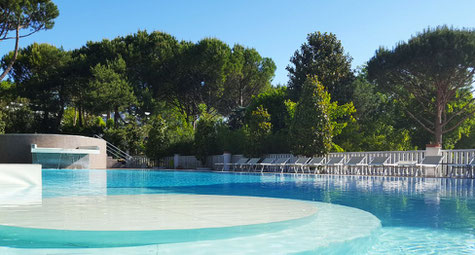 Holiday destinations around the northern Italian region of Emilia Romagna are offering services to entice remote workers. Pre-COVID, remote working — or "smart working" as it is called in Italy — was not on many people's radar, other than the somewhat ambiguous concept of the "digital nomad". Whether you add a few more days to your holiday due to the improved WIFI offerings at hotels or holiday parks. For example, at the Villaggio La Pescaccia , near the coastal city of Riccione, guests can switch seamlessly between working and holiday mode. And in most large Italian cities, cafes offer free WIFI services; such as the new "caffetteria" by Ditta Artigianale and Hario Cafe which opened up in Florence in the former monastery of Sant'Ambrogio. The café is the first of its kind to host a Coffee School, an international academy dedicated to the diffusion of specialty coffee culture, asides from also being a permanent educational spot and a meeting place for each and every coffee lover. Working and having the best espresso at source ! The perfect combination!
But if you want to be closer to the beach; you can use the facilities of the Zona Cesarini  in Villamarina which is allowing remote workers to take advantage of the space completely free of charge. Zona Cesarini's also provides a kiosk and seating area where guests can set up their laptop and stay as long as required. The kiosk supplies refreshments and offers a gazebo and a lounge area where you can install your laptop and stay as long as you need.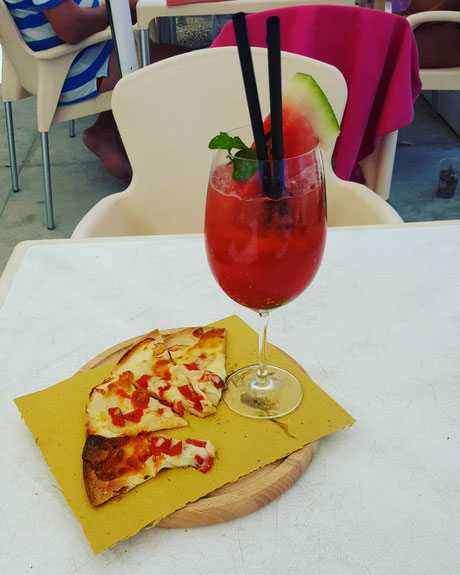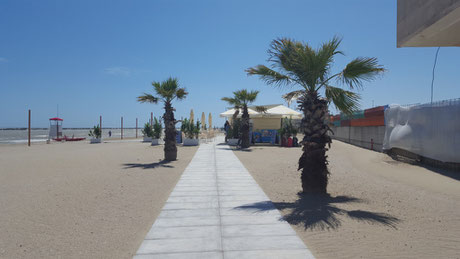 Italy as the ideal destinations for digital nomads makes sense not only because of the improved WIFI offerings, but the fabulous food and culture. Italian lifestyle is merging the concept of eating and living well perfectly! Obviously the cities, such as Milan, Rome, Florence have a variety of remote working offerings. But the recent announcement of an ambitious plan to transform formerly  abandoned and semi-abandoned villages which currently resemble ghost towns into hubs for digital nomads by equipping them with high-speed internet. The hope is it will help kick-start local economies in struggling regions and help nomads find cheaper accommodation than they might in the more popular towns and cities.
Leaving Florence for Rome, one can also find a number of great digital working destinations, such as the Anti Cafe Roma. Anticafé Roma offers an innovative and original solution to respond to a real lack of structural spaces: reinventing the traditional café with a time-based payment formula. The person immediately adopted him as
second home, they turned it into a convivial office or it frequent as a high tech tea room. Promote exchange, reclaim
of space, giving free rein to creativity: the Anticafé has become in the turn of very little time a real point of reference for the actors of the collaborative economy, an important engine for the development of coworking.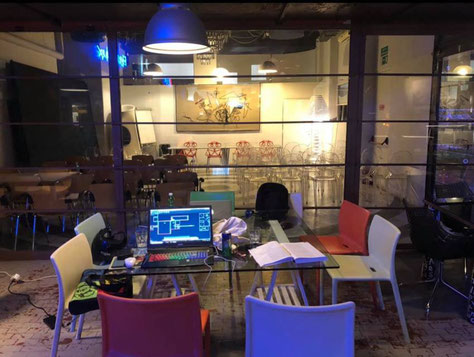 Impossible not to mention the Literary Café on via Ostiense. The area of the former General Markets with the transformation of the old Slaughterhouse into a "City of Arts" where mixed functions of culture, entertainment and food and wine come together. The Literary Café is integrated, understood as an intercultural space, born from the idea of combining a library with specific themes with a coffee, conceived not only as a meeting / relaxation space, typical of certain structured activities, but also as a "place cultural "in which to create hotbeds for the exchange of ideas and work such as coworking. A hybrid form of communication that allows the integration of a commercial service with cultural activities in which those who produce art and culture can be in direct contact not only with those who use it, but above all with those who distribute it. The Café is currently open every day from 9 to 21, with a stop for serving from 6pm. Even in difficult times like these, the turnover of customers is around 300 people per day, thanks to the large spaces of about 1000 square meters. There is no shortage of services and comforts for workers and students: free Wi-Fi, pc sockets, individual tables and social tables, meeting room. The gastronomic proposal, first focused on the buffet for brunch and the reinforced aperitif, is now attentive to compliance with anti-contagion regulations: at the table it is possible to order various types of meatballs, cous cous, pinsa romana and wraps.