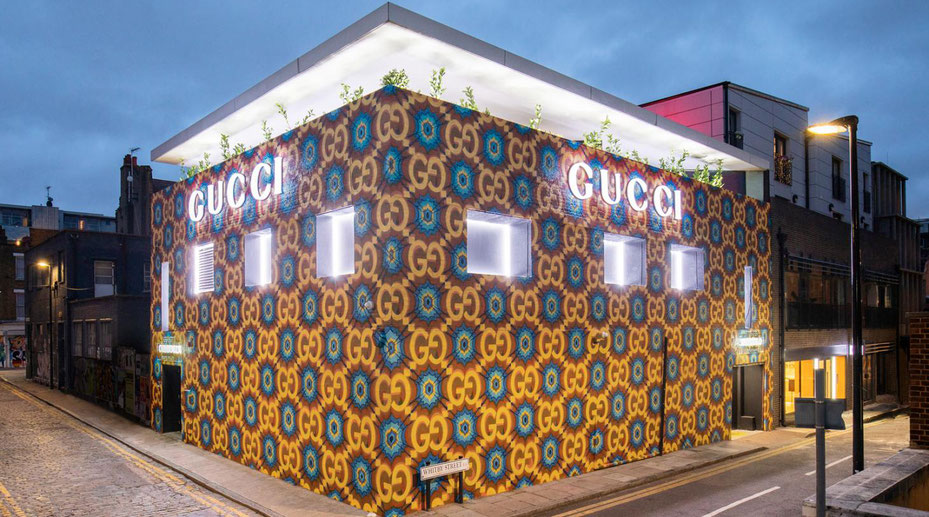 For the 100th anniversary of Gucci , they opened up pop-up concept stores in London, Milan and Berlin. 
In London, Gucci set these up as both a shop and café in London named Gucci Circolo. It is a stunning design with both walls have been covered in the Italian designer's trademark "G" print logo. The "neighbourhood-centric temporary spaces" look to offer multidimensional experiences to visitors, with each store reflecting that of the city it is located in. The pop-up store offers a selection of Gucci 100 ready-to-wear, footwear and accessories, as well as the new Gucci Lifestyle collection in London. Each store will also have a cafe, encouraging visitors to work, meet and exchange in the provided space. Situated in a building designed by Sir David Adjaye on Shoreditch's Chance Street, the multidisciplinary location offers the chance to experience the house's collections and events in chic surroundings originally designed as a private home and studio for artists.
The in-store experiences introduces the 'Gucci100' collection, which celebrates the house's centenary with a showcase of Alessandro Michele's ready-to-wear collections, footwear and accessories. The colourful pieces make a bold background for the elegant interior design encompassing dark wood-panelled walls and Gucci's 'Glade Print' wallpaper. Complemented by a unique book store, curated by publisher Idea, makes a comfortable spot from which to browse a rare collection of fashion, art and photography tomes.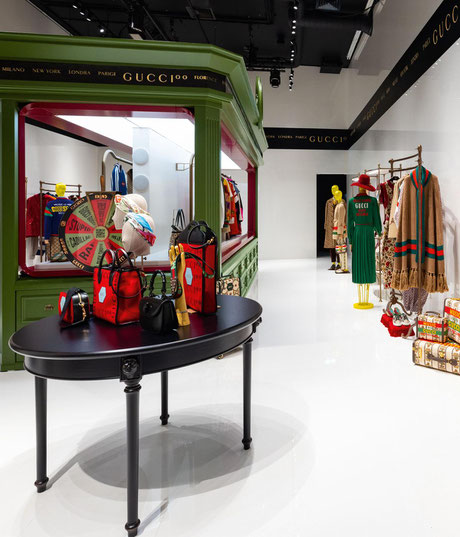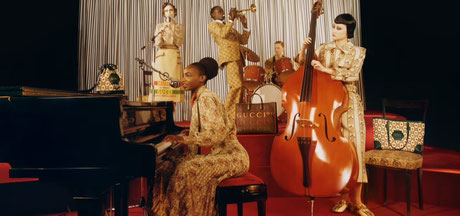 Alongside Milan Design Week, luxury fashion house Gucci has released its new lifestyle collection, complete with stationary and other branded goods, as well as the opening of a temporary store set in the heart of Milan.
Shoppers can get their hands on branded Gucci pencils, notebooks, writing paper, pencil cases and more in the Italian house's first exploration into lifestyle. Additionally, Gucci has opened a temporary store in Milan where buyers can shop the new lifestyle collection. Similarly inspired by the 'cabinet of curiosities', the store is Gucci's take on a traditional Italian stationary store with an element of fairytale-like designs and hidden surprises that highlight the new collection.