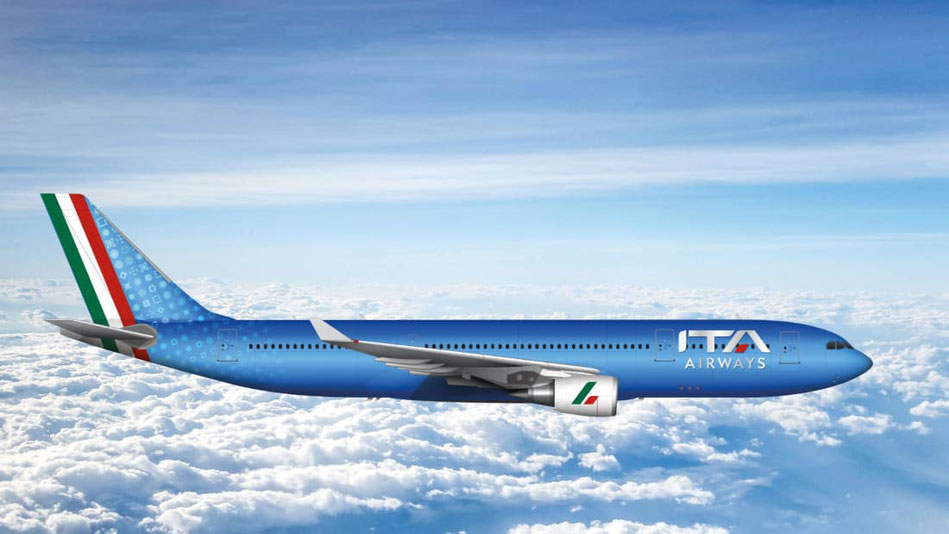 Italy is a leader in cuisine and fashion; this year also in soccer and now they want to take on airlines. Italy is launching its new national airline, ITA Airways, launched on Friday with a promise to bring pride back to its national flag carrier, after Alitalia, Italy's legacy airline, went bankrupt and ceased operations a day earlier.
Executives unveiled plans for the new network, airplanes, staffing and uniforms at a press conference livestreamed from Rome. The announcements outlined a few details; in particular the focus on everything being centopercento italiano. The new ITA Airways planes will be coloured sky-blue, with staff wearing uniforms by top Italian designers. Interiors and airport lounges will be dressed by high-class Italian firms, and even the cars and minibuses used to move around the grounds will be Italian.
"We have been born as a new Italian brand, and we have chosen to work only with Italian companies," said Alfredo Altavilla, president of ITA Airways.
"We want to give our clients an Italian experience, and when you think of contemporary Italy, it's rich and complex," he said. "So our dream is to partner with companies from various disciplines, from the food to the styling of the aircraft, to the uniforms to the furniture in the lounges. Our vision is to use globally important Italian brands. It's our wish, but we're already talking with big brands." In the meantime, they will keep using the Alitalia uniforms (previously designed by Alberta Ferretti);  although they expect the planes to start being repainted within the first few months.