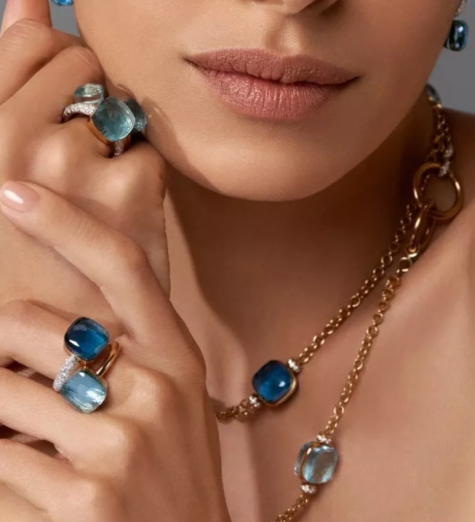 In 2021, a Flagship and revolutionary product of the Pomellato Jewellery House, the Nudo Pomellato ring, celebrates 20 years of its elegance and brilliant creativity! Simple, minimal and colourful, it was created to break the mould of the traditional engagement solitaire. Vincenzo Castaldo, creative director of the brand: «He steered the brand into the third millennium. Its success was immediate and it is still the best seller today ."
The most Milanese of jewels celebrates twenty years. Clean, colorful, essential, Nudo was created in 2001 by Pomellato to break the mold of the traditional engagement solitaire by conquering the hands of women who were looking for something less bourgeois and conventional. With its cushion-cut, square and faceted stone on a gold stem, it stood out from the more traditional and eye-catching proposals of the goldsmiths of the time for irony and minimalism.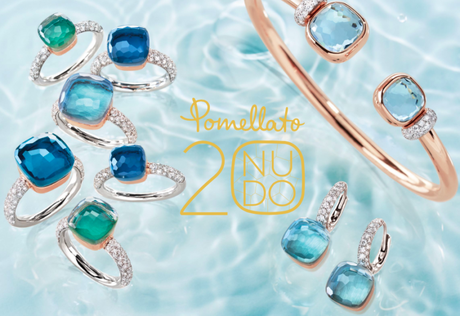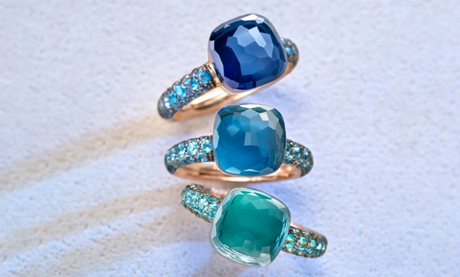 Evoking sun-drenched summers and wanderlust waters of the Mediterranean, Nudo Deep Blue's shimmering cerulean stones enrapture the senses.  In the beginning, it was garnet, aquamarine, peridot, iolite, and red tourmaline that were to garnish the Milanese design of Nudo. Since then, the sharpness of the Nudo icon has been able to place great emphasis on rarer gemstones like prasiolite, rose quartz, and sky-blue topaz!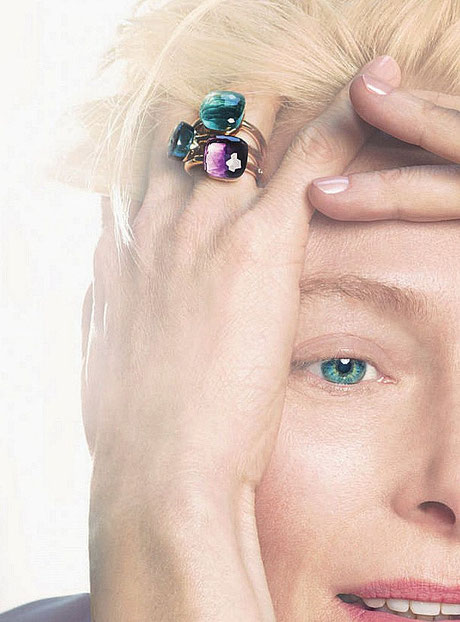 Vivid jewels are filled with light thanks to the brilliantly nude Clessidra cut. Diamond embellishment and rose and white gold settings only add to the Nudo Bracelet's sweet allure.