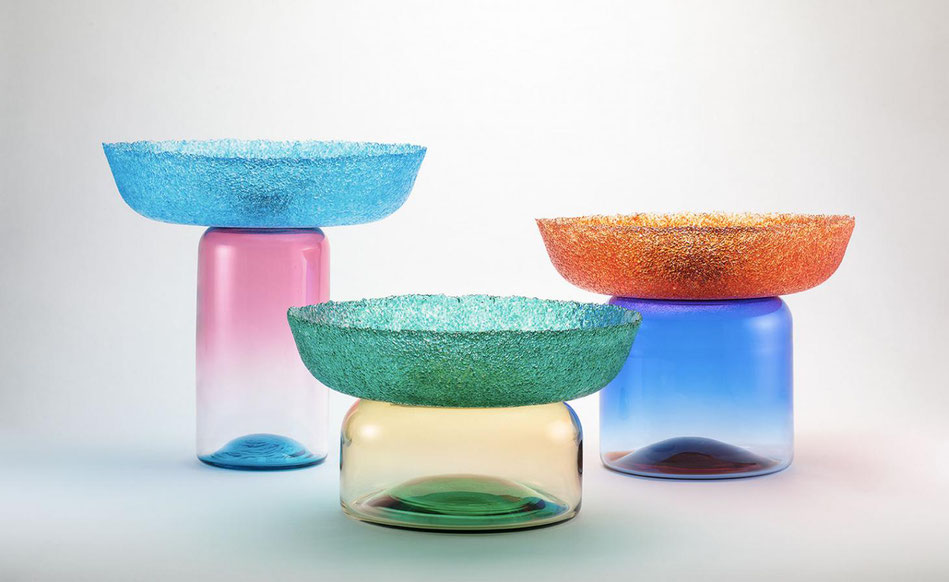 Luca Nichetto curates 'Empathic – Discovering a Glass Legacy' at Venice's Punta Conterie gallery until 10 April 2022, featuring work by eight international designers made in Murano glass workshops. Experimenting with Murano glass through colour, form and different techniques.' Murano glass is my favourite material, and a key to understanding my design approach,' says Nichetto, originally from nearby Venice. 'From the tools most commonly used in traditional Murano glass craftsmanship, to exploring new techniques, many of my designs are inspired by glassmaking in Murano. I am lucky enough to have access to this universe since my early childhood, and today I incorporate Murano glass into more than half of my projects.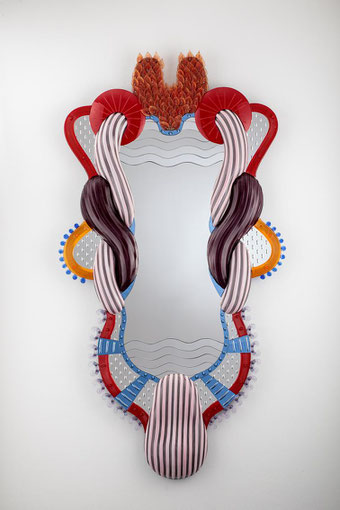 The designers' interpretations are as varied and diverse as their backgrounds and signature aesthetics, from the colourful compositions by Benjamin Hubert and Richard Hutten to the craft-oriented vessels by GamFratesi, merging organic glass shapes with palafitte-like wooden bases inspired by the city of Venice.
'As a designer, I have wanted to work with Murano's artisans since visiting the island when I was younger, and I believe it's important to support craft industries to ensure they don't disappear,' comments Hubert. 'This project is about working with the local makers and helping to protect their irreplaceable expertise, as well as a desire to create an expression of the process that showcases the inherent qualities of glass as a material.'
Adds Thorpe: 'We could consider this exhibition a tribute to the history, art and craft of Murano. However, this exhibition is actually a love song from Luca to Murano. The works sing, carrying with them an individual resonance of unbridled passion for the spirit of Murano.