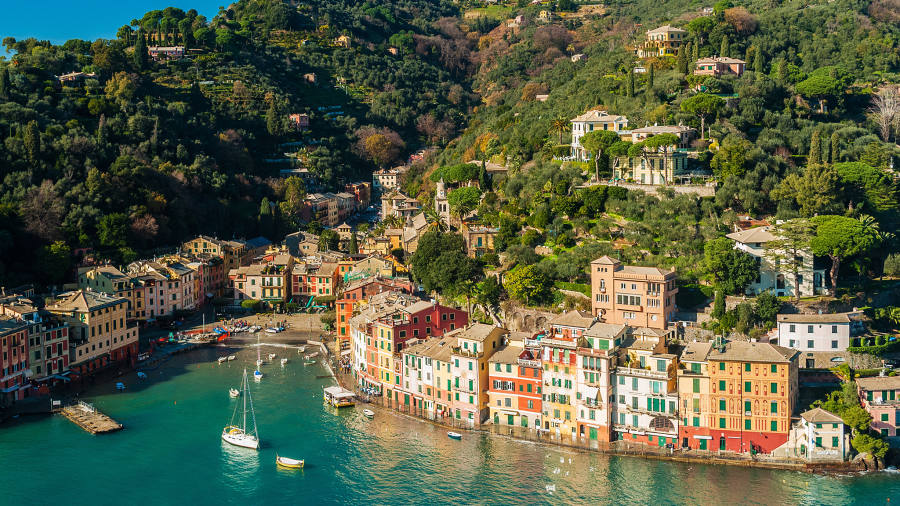 The secret to this delicious pasta dish are the  8 tablespoons of Italian cheeses. You can use many different pasta types. There is little to do - it is a simple and quick first course and a totally different interpretation of  enjoying the classic Genoese pesto. The more traditional way of Pasta alla Genovese is to use the basil only based pesto. But it is said that in the wonderful Portofino that a chef, to lengthen the pesto sauce he tried to add some tomato, with a result that was then so satisfying that it won over anyone who tasted it and therefore remained in traditional recipe books as Pasta alla Portofino.
Ingredients:
400 grams of pasta; 500 grams of cherry tomatoes; Oil
Garlic; Shallot; salt; 50 grams of basil leaves; 2 tablespoons of grated pecorino; 1 tablespoon of pine nuts; 6 tablespoons of grated Parmesan cheese.
Preparation:
Arm yourself with a mortar and pestle (or mixer) on one side, and a pan on the other: blend all the ingredients of the pesto (garlic, coarse salt, oil, basil, pecorino, pine nuts and Parmesan) in order to obtain the famous Genoese sauce; in the meantime, sauté more garlic, chopped shallot, cherry tomatoes and salt in a pan. Now let's cook the pasta: in the meantime, the tomato sauce will cool down a little, and will be at the ideal temperature for when we have to drain the pasta. In a baking dish we put the pesto, the sauce, the pasta, and mix.