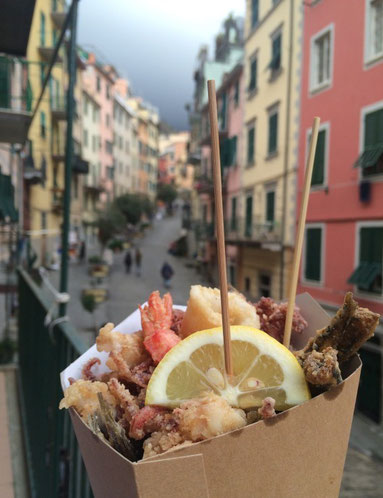 The most famous  street food from North to South in Italy: from fried cuoppo to sandwich with porchetta, passing through the more modern trapizzino. These are the cornerstones of Italian street food.  When we travel, we need to pay attention to the local food on offer. Because it is precisely the local gastronomic traditions that preserve the trust and most authentic soul of a territory. The Belpaese -  the Italian territory  is rich in gastronomic traditions envied and imitated by the whole world, in particular the local street food.
Street food is sold and consumed on the street, as the name itself suggests and is particularly appreciated by citizens and tourists from all over the world who choose Italy as their travel destination. From north to south Italy offers delicacies from all the regions - between Cesena, Forlì, Rimini and the Adriatic coast it is piadaiole which delights travelers, or traditional piadinas served along the numerous street kiosks. In Florence, on the other hand, the covaccino, the typical Tuscan flatbread stuffed with delicious ingredients. Those who reach Rome and its castles cannot fail to order the characteristic sandwich with porchetta in the shops or in the vans in the street. The alternative in the city, on the other hand, is the trapizzino: a cross between a pizza and a sandwich that is driving all lovers of street food crazy.
In Naples, you can find famous street food specialities such as  fried cuoppo, panzarotti, pasta frittatine, zeppole and fried fish. In Palermo, however, we discover the Pani ca 'Meusa, one of the traditional dishes of the entire Sicilian cuisine together with panelle, and which has its roots in the distant 1100. 
Not just savoury dishes, Italian street food also boasts  some scrumptious sweet options, such as the Messina granita, a cold spoon dessert that in summer can also replace meals.  Or the famous Baba or crema pasticcera or sfogliatelle.