Italian design is globally renown and as is the leather craftmanship and innovative combinations. For the perfect business bag, the colour, excellent materials and functional design are the key characteristics for the 2021/22 season. Practicality, however, must not prevent elegance and in fact the models you see displayed below from shoppers, from multi-pocket briefcases to backpacks, are very trendy. Finally a warning: these bags are so versatile and comfortable that you may end up using them not just during office hours.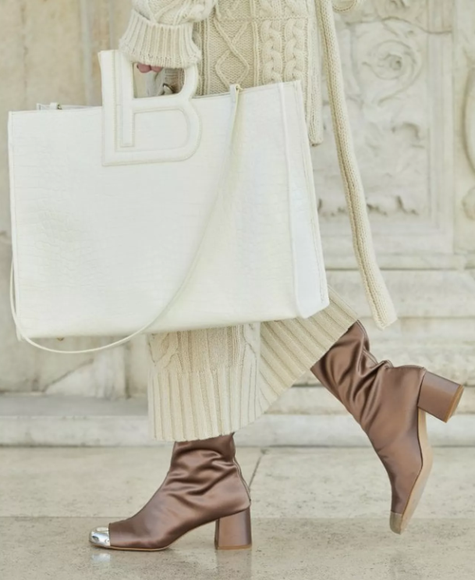 By hand - from Laura Biagotti
Instead of a classic 24h, choose this super roomy but very elegant model. The LB Bag by Laura Biagiotti is made for everywoman, to be worn everyday. Discover a new perspective, go beyond! White shoulder bag made with real leather, adjustable strap and white LB handle.
The House of Biagiotti is listed among the largest fashion houses in Italy. Its products include women's wear, men's wear, accessories and watches.
The Messenger Bag by Max Mara
Mini or maxi, in a classic or bright colour, the Max Mara messenger bag is a must that goes well with any look. The compact and versatile Anna Large bag boasts a distinctive messenger style and perfectly completes any outfit. This elegant smooth leather bag , exudes a touch of exclusive informality. The top handle and removable shoulder strap allow the accessory to be worn in a handful of different ways.
Max Mara is an Italian fashion business. It markets up-market ready-to-wear clothing. It was established in 1951 in Reggio Emilia by Achille Maramotti. In March 2008, the company had 2,254 stores in 90 countries.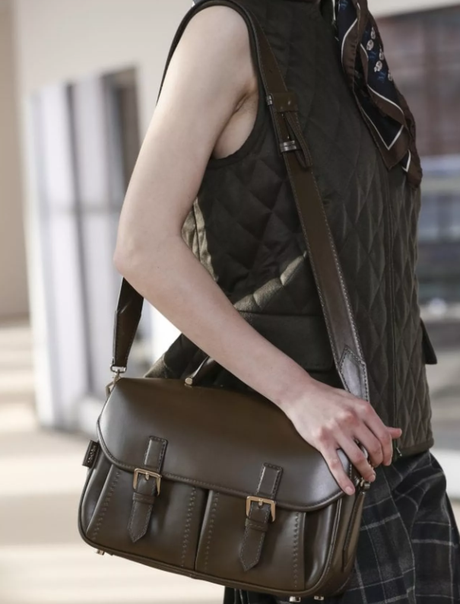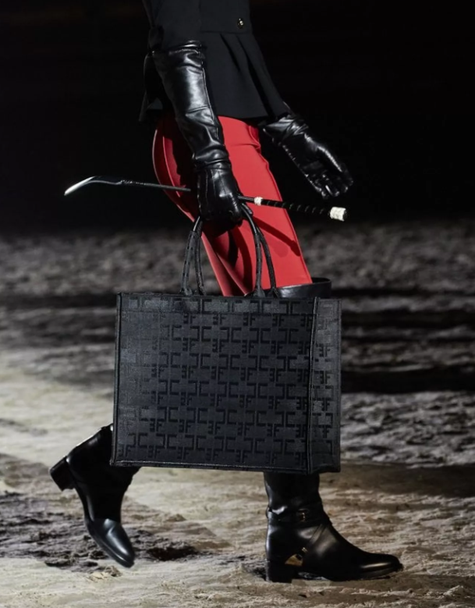 Large Monogram Bag - Elisabetta Franchi
If you choose a water resistant material like this, you combine elegance with practicality. This stunning Large Monogram Bag by Elisabetta Franchi can be used without worries even on rainy days. The new iconic bag of the Maison has sophisticated and contemporary lines. A shopper with practical, comfy handles, a roomy and voluminous silhouette, it is made of jacquard cloth and is covered entirely with the new monogram. Elisabetta Franchi offers it in two different models: try it out in the maxi size and carry it with you 24 hours a day.
This is the story of Elisabetta Franchi, the beating heart of the namesake brand, who managed to rock the female universe with her style and creativity: her success rests on her unlimited passion, painstaking care for product design, sheer devotion to her job and a good share of pragmatic sense.
The Timeless Shopper - Tods
The shape of the Timeless Shopper from Tods with a retro mood is well suited to classic or street looks. Just one precaution: the maxi shape induces you to fill;  but pay attention to the weight on the shoulder. Shopping bag with flowing lines, crafted in elegant hammered leather with ribbing, branded metal T Timeless pendant accessory and double handles. Wide internal compartment with a removable pouch.
An icon of Italian design, Tod's encapsulates a lifestyle that marries timeless elegance with supreme quality. A lifestyle linked innately to the concept of Italian flair, good taste and savoir vivre. Synonymous around the globe with unmistakably elegance, understated and refined style, over the years Tod's has created true style icons of modern luxury through its collections of footwear and leather goods for men and women.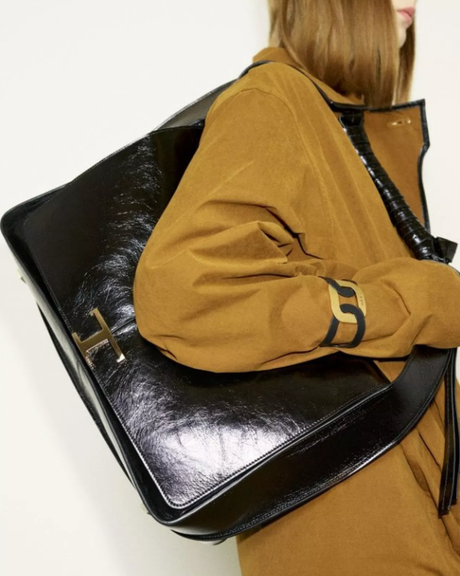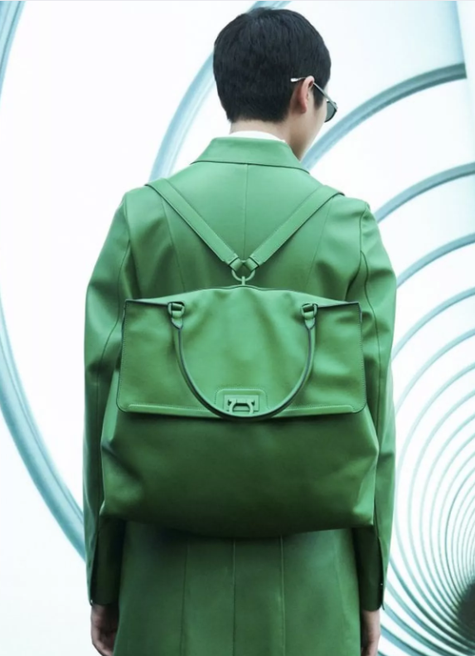 The backpack - Salvatore Ferregamo
 Big and super colourful to use even for going to the gym, the elegant backpack by Salvatore Ferragamo. Elegant, functional and super stylish; this new backpack with its metropolitan spirit, is made of soft leather with the Gancini lock. The double flap on the opening conceals a handy flat pocket. The interior opens with a drawstring to a leather lined spacious compartment in an exciting contrasting shade. Leather shoulder straps.
Salvatore Ferragamo S.p.A. is an Italian luxury goods company, with headquarters in Florence, Italy. It specializes in shoes, leather goods, Swiss-made timepieces, and ready-to-wear for men and women.