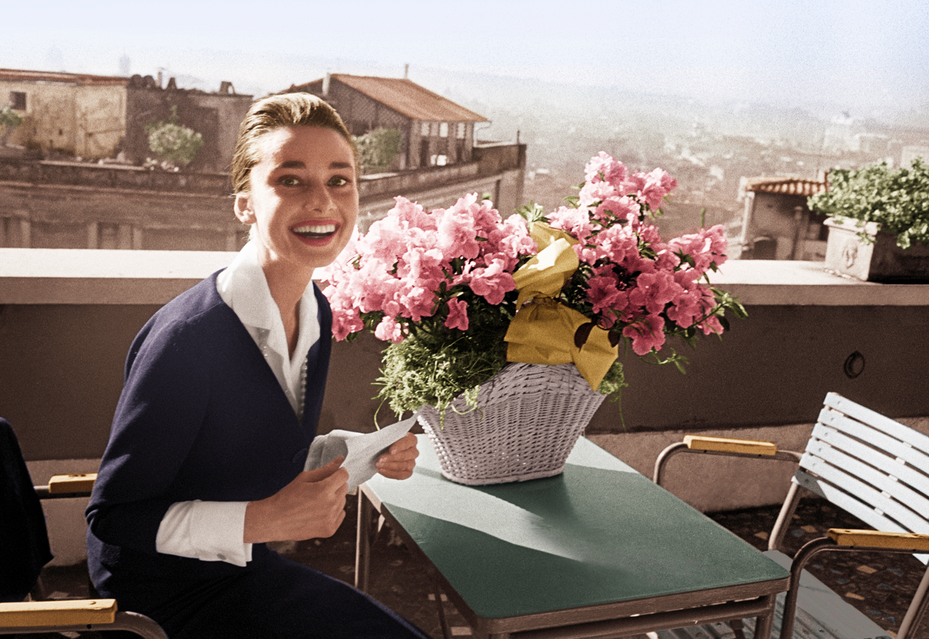 Not many people knew that Audrey Hepburn lived over 20 years in the Eternal City -  Rome. She has loved Rome, since her childhood, when going to Rome with her mother on summer holidays. But obviously when filming the movie "Roman holiday" she fell truly in love with Rome - also as she spent her second honeymoon there.  Audrey spent time in Rome with her first husband Mel Ferrer, walking in the gardens of Cinecittà. She always embodied style, and wearing Italian brands such as Gucci and Ferregamo emphasized her style. Although she was later known to be endorsing Hubert de Givenchy designs, during her time in Rome, she made a point of wearing Valentino. In 1969 she married the jet-setting Andrea Dotti, an Italian physiatrist and swapping the Hollywood scene for Roman family life.  They initially lived in the centro storico, in a charming apartment located on the stunning  Via Giulia. 
Following the birth of their son, the couple moved to the upmarket suburb Parioli, where  Audrey found a penthouse apartment on Via di San Valentino. Their terrazzo was to become the setting for the parties of the 1970s, where the bohemian society mixed with the intellectuals.  Her son Luca Dotti published an insight book on her life in Rome with over 2,500 photos of the star, many of which were taken on the street and with her dog.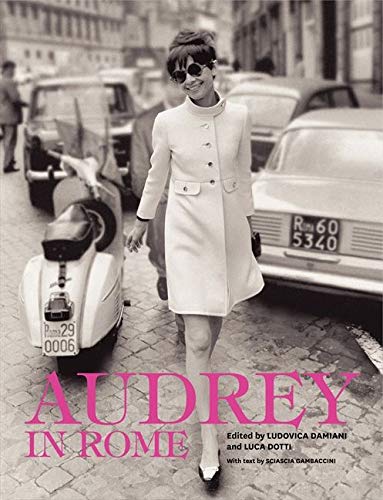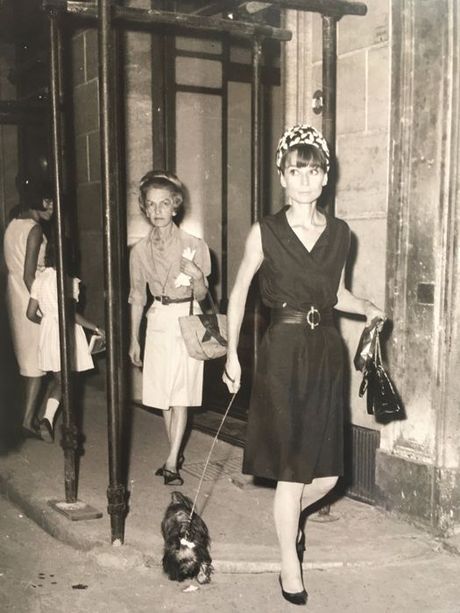 During the 50s, she loved having  dinner sitting in the famous Trastevere's restaurant, Corsetti, with her friend the actress Annette Storyberg. She returned to Rome in the sixties and staying in her favorite hotel, the Hassler, in Trinita dei Monti area (near the Spanish Steps).  For the many months of filming such as for War & Peace, her address of choice was the stylish Hotel Hassler poised at the top of the Spanish Steps.  During this period she grew friendly with co-star Henry Fonda and his Italian wife Afdera Franchetti, and they would enjoy long dinners at restaurant Corsetti in Trastevere. It was through Afdera and her sister Lorian that Audrey gained access into the exclusive società romana.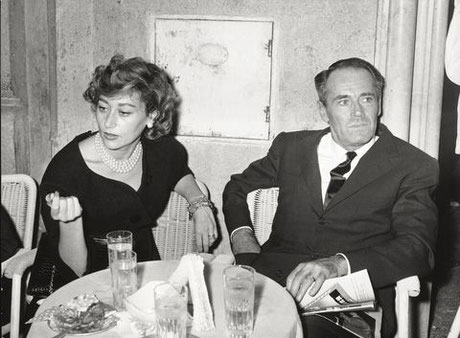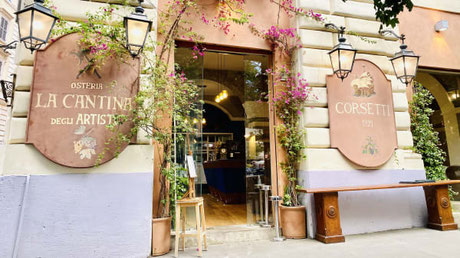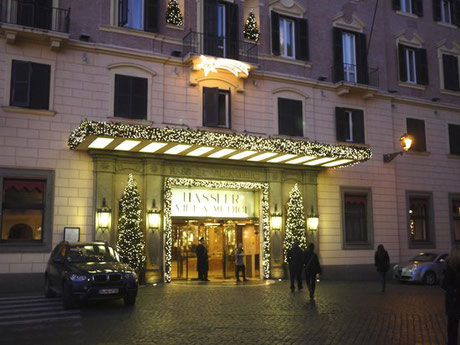 During her time in Rome, supporting the local designers, she was a frequent customer at Salvatore Ferregamo, Gucci or Valentino. Her shoes were made by Tito Petrocchi, who's calzoleria is still standing in the same location, Vicolo Delle Ceste, now run by the third generation of Petrocchis.