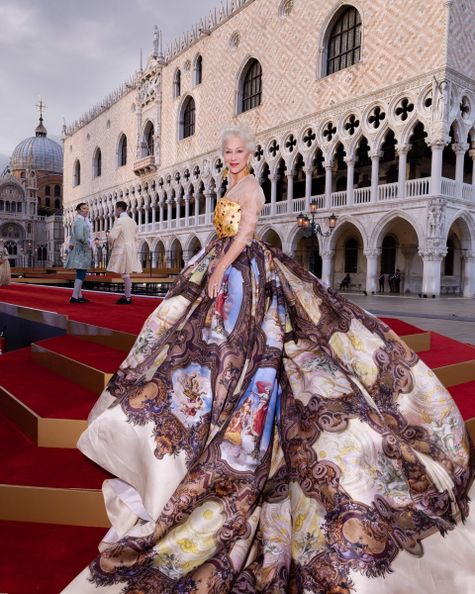 If there is one of the most amazing locations to pick for an Alta Moda Collection show it is Venice. One of the most spectacular backdrops in history. Incredible also for the City of Venice to accept for the show to be staged among its most historical sites, adding additional splendour to this most stunning fashion show. After the long lock-downs, and fashion shows only been shown digital, this setting served as a dazzling a rebirth for the fashion world.  If out of another world and time! Inspired by Venetian art, culture and splendour, the Dolce Gabbana Alta Sartoria and Alta Moda Collections paid homage to the history of Venice and its illustrious artists. This Venice event most surely announced that big fashion events are back on the agenda, and that just a few days prior to the opening of the Venice Film Festival also the return of stars such as Helen Mirren or Jennifer Lopez on and off-the runway. The runway was set up across Piazza San Marco and Library and the Doge's Palace, extending out towards the water. 
The colours chosen for the collection reflected the glow of tones  of Venetian Murano glassware.  Or rich embroidery and ornaments inspired by historical venetian costumes. The city's rich architecture also influenced the collection.  Whether the Saint Mark's Basilica or Venice's canals and gondola; they were  reflected on the actual embroidery or beadwork of the gowns.  Rich satin was used to capture the movement of water in the lagoon.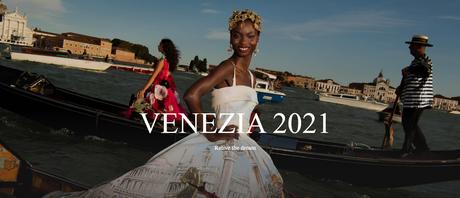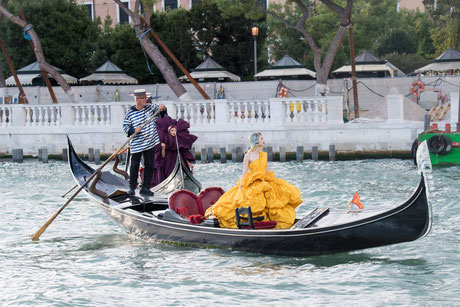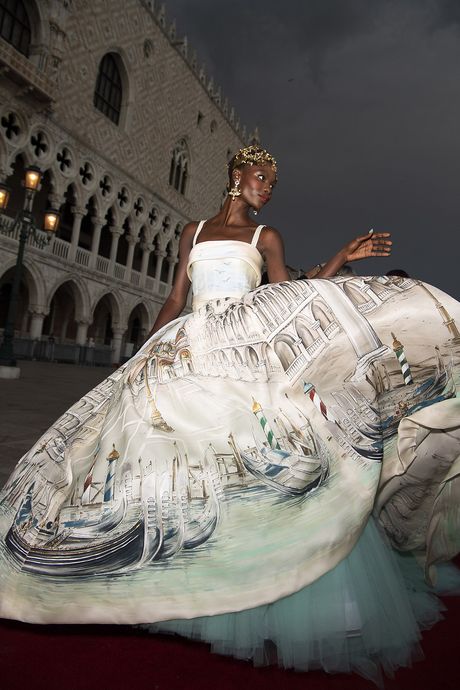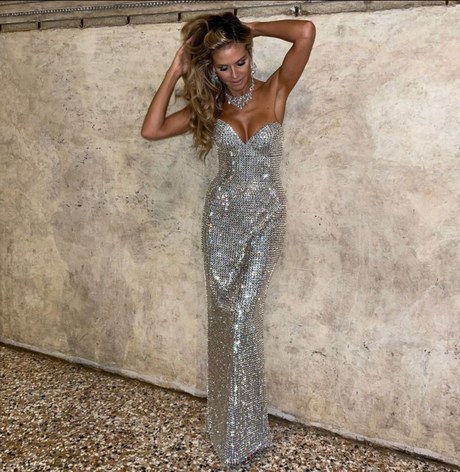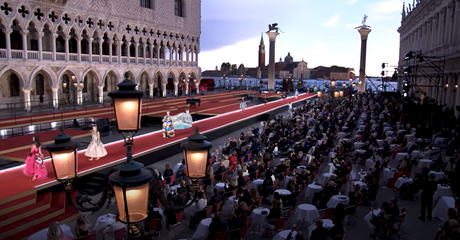 Dolce & Gabbana's collection was attended on and off-the runway by stars such as Jennifer Hudson, Jennifer Lopez, Heidi Klum or Lady Kitty Spencer. Helen Mirren  star appeal was reiterated by the celebrity-ridden guest list for this year's Alta Moda shows. The womenswear event was preceded by a breathtaking rendition of Nessun Dorma by Jennifer Hudson, who was a vision in gold. She was watched by Jennifer Lopez, looking resplendent in a voluminous embroidered cape and matching crown, and Helen Mirren, among countless other celebrities, including brand ambassador Lady Kitty Spencer, all topped by Helen Mirren in a divine gown making her entrance on Piazza San Marco.