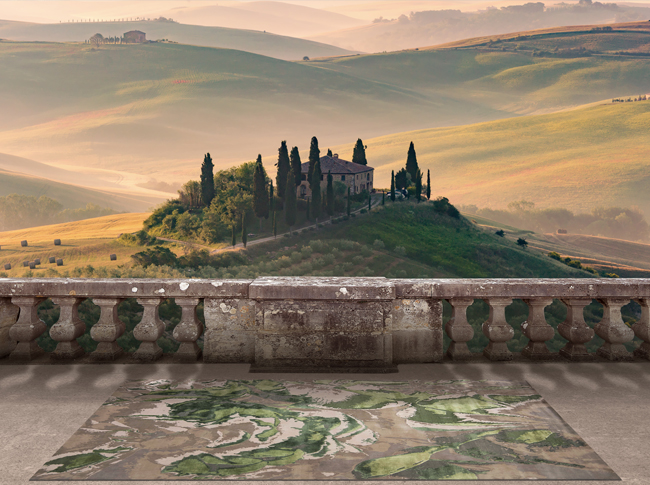 Sahrai opulent carpets are worldwide known. The company's  journey into the world of luxury rugs began in 1830. Against the exotic backdrop of Persia's Teheran bazaar, their founders were inspired by a passion for the finest quality textiles and a determination to recreate the art and poetry that was so special to them. The Sahrai family set about sourcing and creating rugs that truly reflected the heart of their culture. This exploration of beauty has been passed down from generation to generation, growing ever stronger as new techniques and materials have been embraced and incorporated into Sahrai's design style. 
They recently launched a special collection called Italian Summer Vibes - creations dedicated to a special area of Italy - a tribute to Italy and its summer colours. A source of inspiration for their rugs, inspired by the natural and architectural beauties of  Italy, Covering the Lakes, costal treasures, the South and Tuscany. Extraordinary places and items, that will make you dream, why not, of stealing a small piece of summer, forever. Italian Summer Vibes is a journey between dream and reality, made up of four stops, in which to immerse yourself in some of the most iconic locations of the most beautiful country in the world.
Tuscany is a very special place with its hills, in a scenic alternation of meadows and vineyards, interrupted here and there by rows of cypresses, which indicate the way to reach a farmhouse, or an elegant patrician residence. Representing the selection combined with the last stop of the journey is Helix, a design Rug belonging to the Gianfranco Ferré Collection, that with its subtle multi-layered pattern draws the eye across the surface, proposed in a variety of shades.