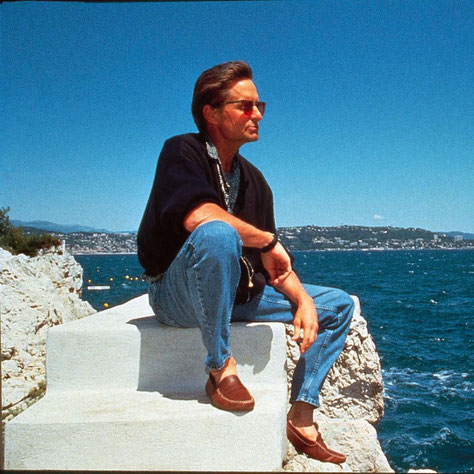 Now that the nights are long and warm and the faces are tanned, and the shimmering orange Aperol goblets are lined up;  the inner Italian is stirring in many men and they are being seen wearing the famous loafer. Whether the famous Gommino from Tods, or the Gucci Loafer or other stylish Made in Italy loafers. This chic so-called slip-on shoe is usually seen in places like the Milanese Galleria Vittorio Emanuele or wandering down Via del Corso in Rome, where you can watch under all the café tables how tanned, elegantly veined feet are encased in brushed suede while casually bobbing on crossed legs as if life were one single Lunch break. Why are Italians still considered the best dressed men in the world? The answer, is in the Italian approach to style and the art of putting all of it together. It wouldn't be an Italian style piece without mentioning sprezzatura. Essentially, sprezzaturra is all in the style; but looking like you haven't even tried.
Look at any stylish Italian man's feet, and you will almost always find a pair of loafers. This is one of the easiest ways to add a cool continental twist to almost any outfit. Pair buttery soft leather or suede loafers with ankle grazing chinos and no socks to reveal an inch of ankle for the ultimate Italian style summer look. Ensure that you choose a loafer that is "Made in Italy"; to ensure the authenticity and quality. Those who wear it with bare feet and even shorts are clearly turning to the Italian side of the loafer power.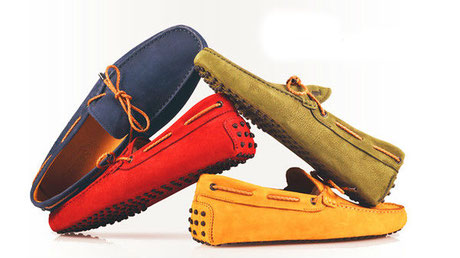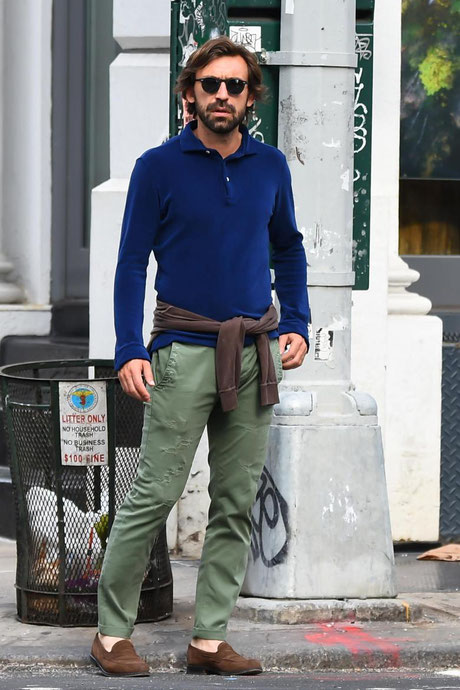 A cool example of this European loafer movement is this tall, middle-aged man,  Andrea Pirlo.  Italian soccer world champion, style icon, winemaker.  Anyone who sees Pirlo in loafers get off the Learjet and a little later from a Ferrari Berlinetta in the alleys of Milan runs the risk of linking Pirlo's clothing style with his millionaire lifestyle and wanting to reproduce it with his own resources. The fact that Pirlo is also very smart, charming, funny and knowledgeable about the beautiful things in life - for whom the loafer with its airiness and elegance at the same time fits perfectly. By the way, you don't have to be on the way to your own yacht to wear a loafer, but on the way to a serene life. The Italians understood that.