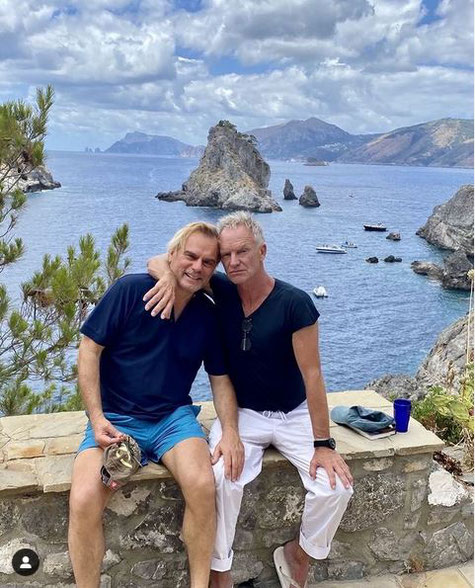 Holidays in Campania for Sting: stop in Li Galli and Capri with a short unscheduled singing performance.  Fresh from the opening of a pizzeria in Tuscany with his wife Trudie Styler, the British singer-songwriter former Police took refuge on the small private Li Galli archipelago between the Sorrento Coast and the Amalfi Coast. In one of the photos, with the Faraglioni of Capri in the background, he is with his flutist friend Andrea Griminelli and in the other image he is with Giovanni Russo, owner of the Li Galli Ristorante. Sting then moved for a quick excursion to Capri, camouflaging himself among the crowd of tourists, to then return to the Gauls shortly after where he also gave life to a short but intense unscheduled singing performance, accompanied by some local musicians, documented on Instagram .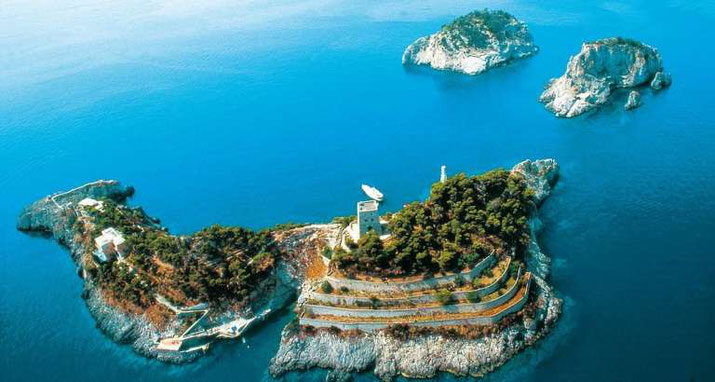 Between Capri and Positano there is a little archipelago known as "Li Galli" and formed by three little isles: Gallo Lungo, La Rotonda, La Castelluccia (also known as the Isle of Bandits). The origins of these three jewels in the south of our peninsula and which are part of the protected marine area of Punta Campanella, is strictly linked with the mermaids myth, indeed this group of isles is also known as "Le Sireneuse" ("The Mermaids"), enriching so the fascinating mystery around the area, which enchanted celebrities such as Greta Garbo, Sofia Loren and even Jacqueline Kennedy.
Li Galli, mermaids' archipelago.