Gucci products represent the pinnacle of Italian craftsmanship and are unsurpassed for their quality and attention to detail. Gucci's history is rich in timeless, sentimental and spectacular bag designs.
Gucci Bamboo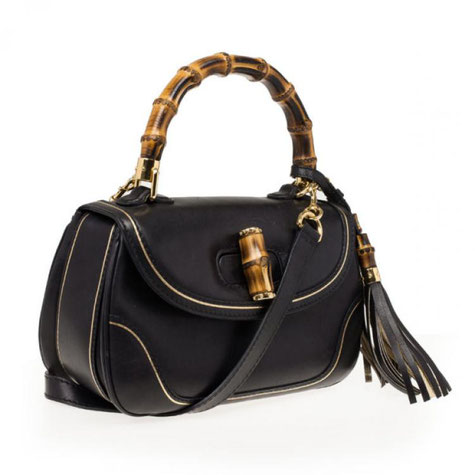 Towards the end of the war, when materials were still in short supply, Gucci's artisans developed a method of heating and bending bamboo cane (which could still be imported from Japan) to create strong, rigid handbag handles. In 1947, the first Gucci bamboo-handle bag was debuted. It was an instant success, with women from Ingrid Bergman, Elizabeth Taylor and, later, Princess Diana favouring this distinguished style.
The Jackie 1961
In 1961, a photo of Jackie Kennedy carrying an fairly plain Gucci tote sent demand soaring. Later Gucci renamed the bag in honour of the First Lady, this style has played an integral role in Gucci history. While Tom Ford was designing for Gucci in the late 90's, he rediscovered this iconic design and relaunched it. Under Frida Giannini, another edition of the bag was released in 2009, the name of the New Jackie.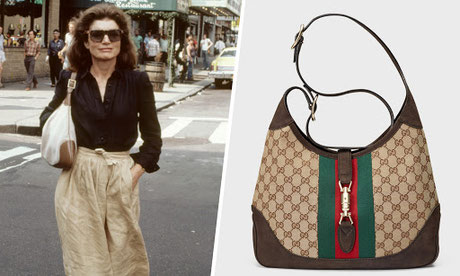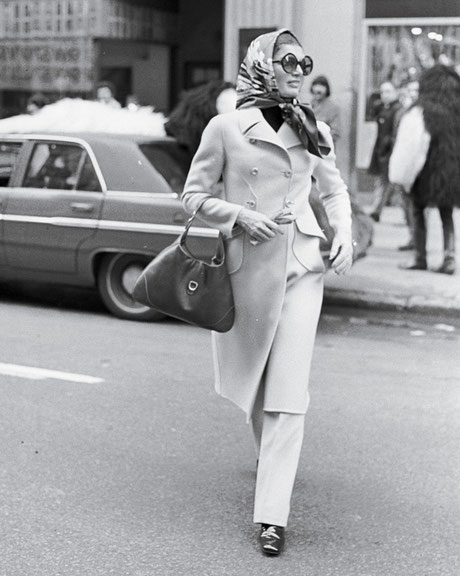 Gucci Diana Bag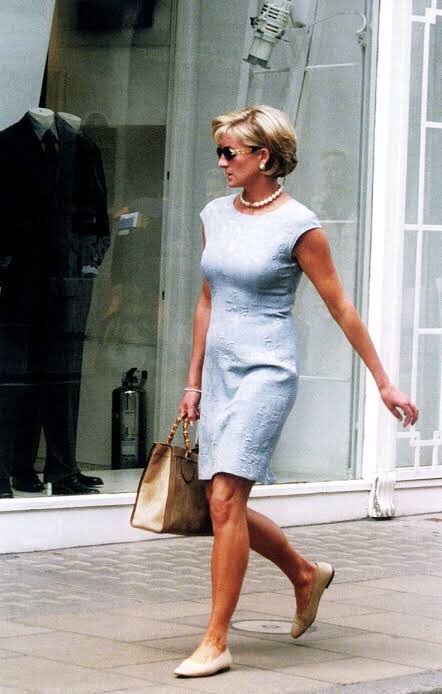 The most recent relaunch of  Princess Diana's favourite bamboo Gucci tote has been equally a success. After the roaring success of its reborn Jackie Bag, Gucci is bringing back another beloved accessory from the brand's archive. Princess Diana's favourite bamboo handle tote has been reimagined by Alessandro Michele with distinguishable neon leather belts fastened around the bamboo handles – a nod to the functional bands that maintained the integrity of the '90s wooden handles. The new high-vis straps come in interchangeable fluoro alternatives. Letters and star symbols can be embossed on the inside of the belts to bring customizable charm to the updated version of the princess's prized tote. Available in three sizes and seven colour ranges.