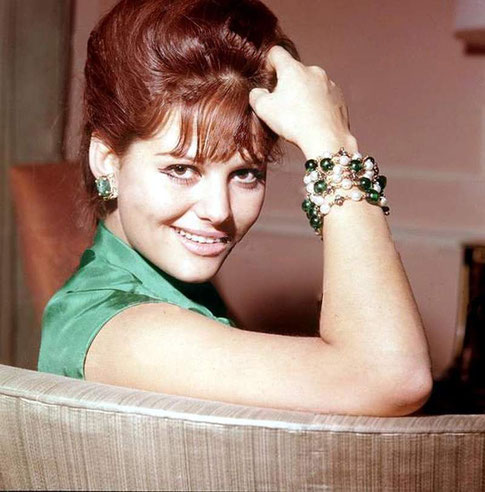 Glamourous statement bracelets whether high or costume jewelry have adorned elegant looks of Italian Divas in film and real life. This trend started in the late 1930's and 1940s with big, bold and curvaceous characterized jewelry design of the late 1930s and 1940s. Women's fashions of the time — tightly tailored big-shouldered jackets with wide lapels — called for dramatic jewelry. Oversized brooches were a style statement of the era, fitting the proportions and softening the harder edges of the clothes. Gold link bracelets were another everyday favorite. The glamour of Hollywood and its bejeweled leading ladies led to even more interest in jewelry. Here a selection of the most exclusive Italian Jewelry brands with elegant and bold designs.
Paolo Piovan Gioelli
Paolo Piovan Gioelli s one of the finest examples of the Italian jewelry tradition, a history of passion, creativity and exclusiveness.
Founded by talented master goldsmith Paolo Piovan, the company has always been synonymous of the highest quality of workmanship, away from any momentary trend and undeniably unique.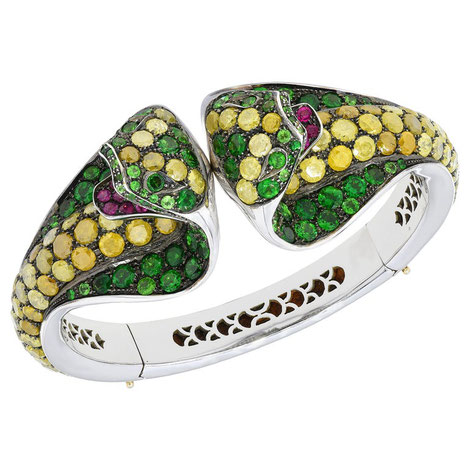 Buccellati
Gianmaria Buccellati, a true connoisseur, has always been fascinated by rare and unusual stones. Here, the master artisan's brilliant creativity has led to this delightful bracelet featuring lavender jade. Lacy openwork, engravings, and white and champagne diamonds form the base for these magical stones.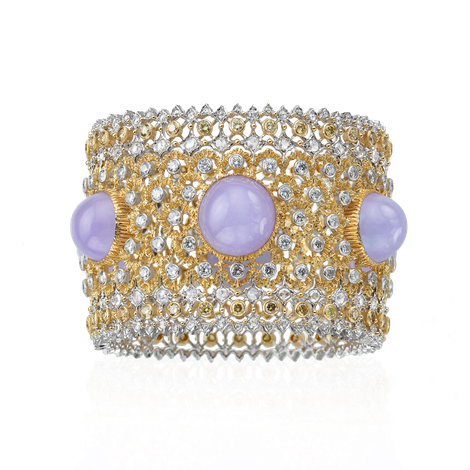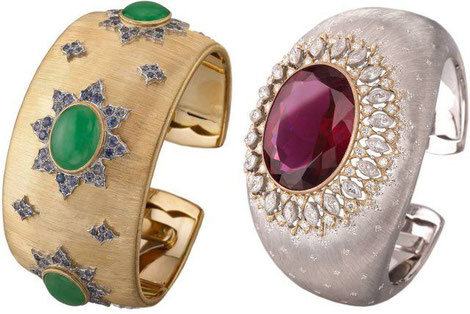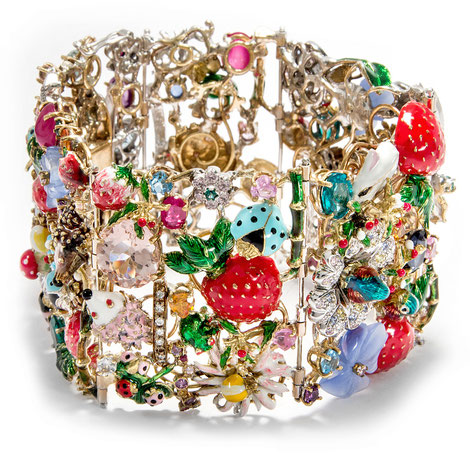 Santagostino Gioielli
Santagostino Gioielli bring fairies, magical forests & misty dreams to life with colorful semiprecious stones and bright enamel in earrings, rings and necklaces.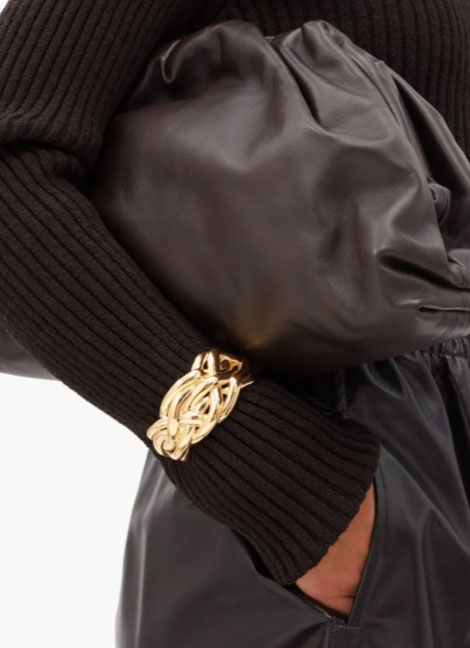 Bottega Veneta
Bottega Veneta is more of a designer fashion brand but also offers stunning costume and high jewelry items. This cuff is a structural, architectural translation of Bottega Veneta's signature Intrecciato technique, seen through an abstracted lens by creative director Daniel Lee. It's crafted in Italy from 18kt gold-plated sterling silver with a wide interwoven band and finished with an engraved internal logo. Wear it to bring a confident slant to minimalist edits.
Crivelli Jewelry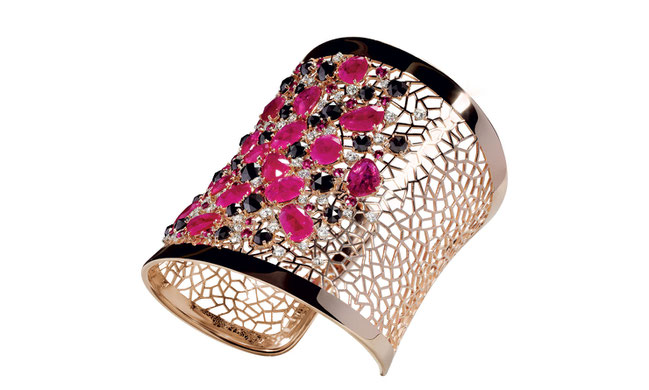 Crivelli Jewelry is characterized by a modern and captivating design. Jewelry made with refined materials, paying attention to the smallest detail.
Vhernier
Vhernier immediately identified the Italian artisan goldsmith tradition as the only possible way to create its visionary jewels. It therefore selected the most experienced and talented Master Craftsmen, prepared to make any bold virtuosity and every folly, immersing them in the culture of the brand and requiring strict quality standards.
Chantecler Capri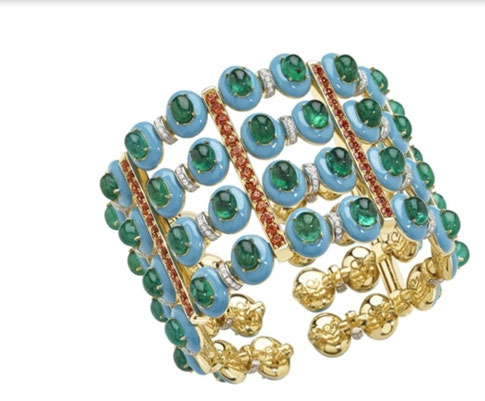 Capri is where everything started for Chantecler. Everyday its energy, colors and scents give life to something extraordinary and unique, which we lovingly turn into jewels. Chantecler wouldn't be the same company it is today if Capri, as well as being the focal point of our equilibrium, were not also at the centre of a world that marks time and influences. Between the fifties and sixties, the period of the Dolce Vita, Chantecler became a brand loved by the international jet set who stayed on the island, including admirers Ingrid Bergman and Jacqueline Kennedy. This cuff with beautiful cabochon emeralds, turquoise and orange sapphires define the style of this grand evening bangle bracelet.