"Costume jewelry is not made to give women an aura of wealth, but to make them beautiful" (Coco Chanel). Italian costume jewelry brands are incredibly elegant and stylish, with innovative designs and use of materials.
Angela Caputi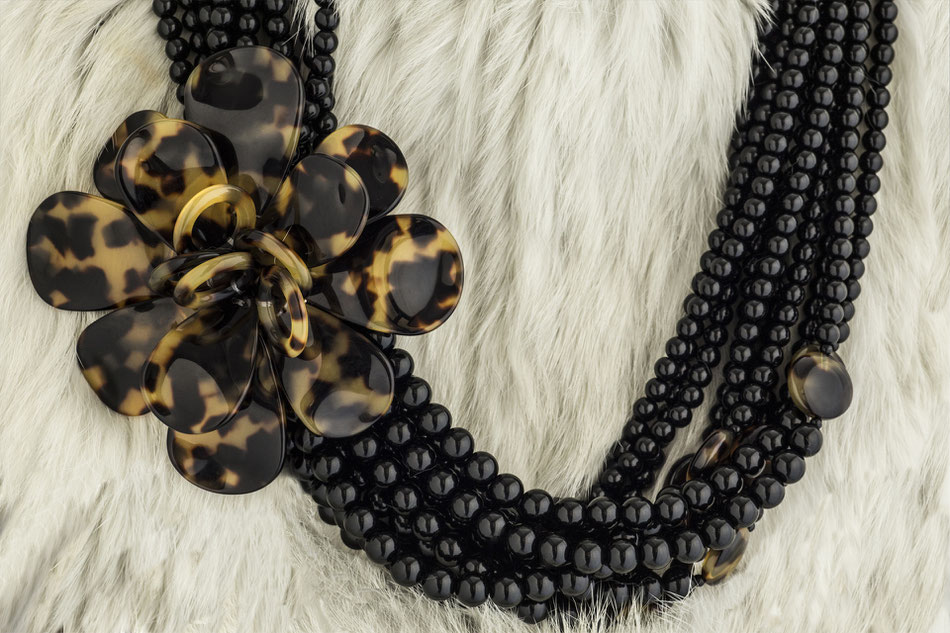 Angela Caputi started her costume jewelry business in Florence in the 1970s taking classic Hollywood cinema as inspiration. For almost half a century and although she has achieved international recognition, Caputi has managed to stay faithful to her original craft principles, continuing to use resins made in Italy, and setting up the pieces in her Santo Spirito shop-workshop. Caputi has stores in Milan and Paris, and nowadays she is immersed in the launch of her new shop in Rome. The workshop of Angela Caputi Giuggiù, is situated near the Ponte Vecchio, in the old town of Florence, in a historical building known as "Palazzetto Mediceo". Here, the Florentine Artist designs her creations with inspiration from American films of the 1940's as well as from a long-standing passion for fashion.
Angela Caputi's worldwide recognition has increased thanks to her unique and inimitable bijoux. Her jewelry has caught the attention of both Haute Couture stylists and Museums. Her creations were displayed for example by the Metropolitan Museum of Art of New York, at Museo degli Argenti and Galleria del Costume in Florence. Angela Caputi's bijoux are considered both fashion and art. Her designs are recognized for their creativity and for their constant evolution. Each detail is heavily researched, from the geometrical or smooth lines, to the marvelous nuance of colors, created using "simple" materials as synthetic resins. The bijou is an expression of eternity and femininity, through modernity mixed with traditional handicraft. From the beginning, Angela Caputi Giuggiù, has had a special relationship with the worlds of show business and Haute Couture. Her creations have adorned dresses and costumes of many Films. She has also collaborated with some of the most well-known high-fashion costume designers.
Le Corde del Cuore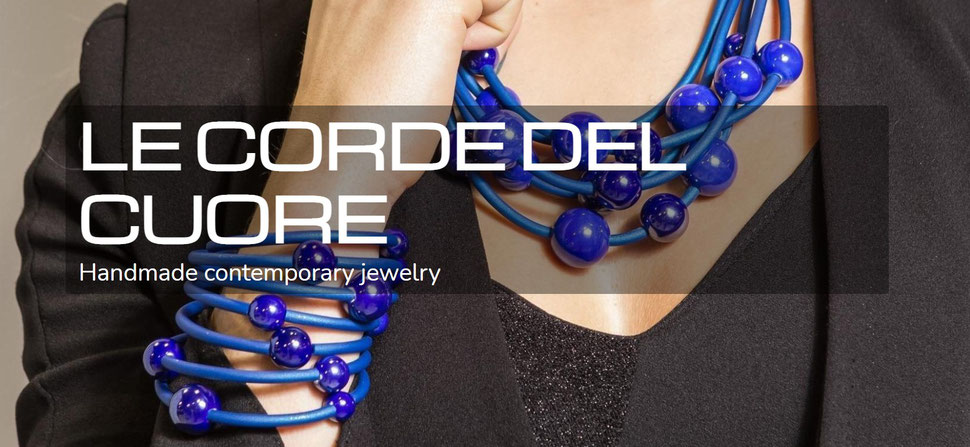 Le Corde del Cuore is an artisan workshop that produces contemporary costume jewelery, using quality Italian raw materials: rubber, steel springs, ceramic and resin.
Le Delli Santi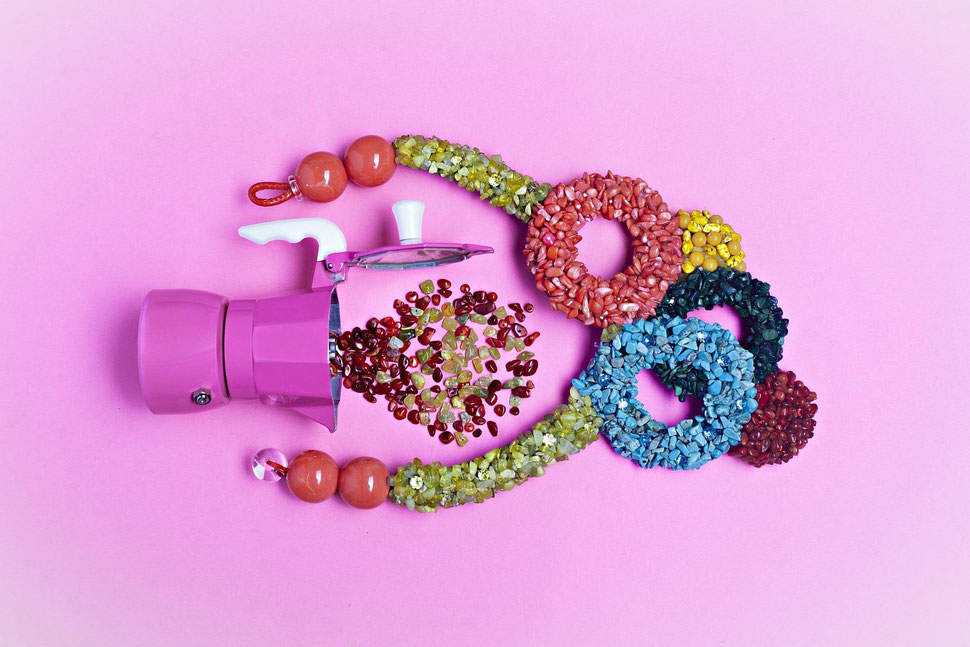 Le Delli Santi produce handcrafted jewelry and bijoux with chips of hard stone combined with other fine materials, infinitely customizable.
LE DELLI SANTI collections are composed of collars, pendants, bracelets made of hard stone chips and are objects of innovative design, original, timeless, but always cool and original. LE DELLI SANTI have reinterpreted in a contemporary way this precious natural material that is usually considered very classic. The inspiration comes from the close relationship that the designer Claudia Delli Santi has with the wonderful Apulian landscape, rich in colors, but especially rich in the typical dry stone walls that the people of the Mediterranean have created over the centuries, from here the intuition to sew the stones on rigid canvas which are given different shapes, following a totally handmade process. Corals, lapis lazuli, malachite, jades, quartz, resins, silver, bronze and much more are the materials that give life, after careful and accurate design, the jewel LE DELLI SANTI, and attention to detail is at the center of this process. From this complex work are born collars, pendants, bracelets that have characteristics of uniqueness, typical of each natural stone, which exists in an infinite variety of color shades. The idea of LE DELLI SANTI is to create for its customers a precious wearable "mosaic", a jewel that has the strength of the stone but the delicacy and refinement of a design. Our jewels are infinitely customizable because the women for whom we create our jewelry are always UNIQUE and DIFFERENT.
Linea Italia
LINEA ITALIA is an Italian company manufacturing jewels with murano glass and jewels in sterling silver. We are specialized in "Private Label" and custom service.
LINEA ITALIA produce genuine Murano glass jewels and beads with silver or gold foil inside: precious material protected by exquisite glass in its beautiful hues. We offer a wide range of jewels and component: necklaces, earring, pendants, beads and charms made with Murano glass, silver. We are specialized in "Private Label" and "Tailor made" service. Moreover we produce sterling silver jewels with classic and contemporary design. Mainly our production is: Hoops, Necklaces, Bracelets and Casting Rings. All products are Made in Italy.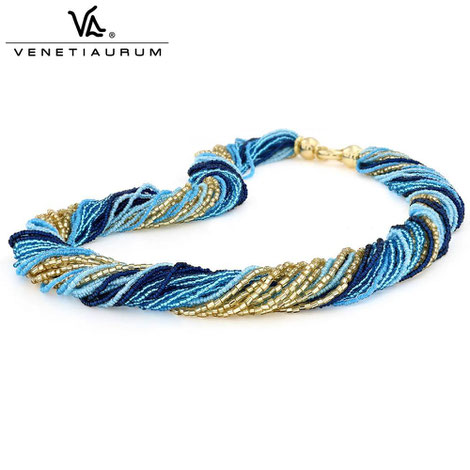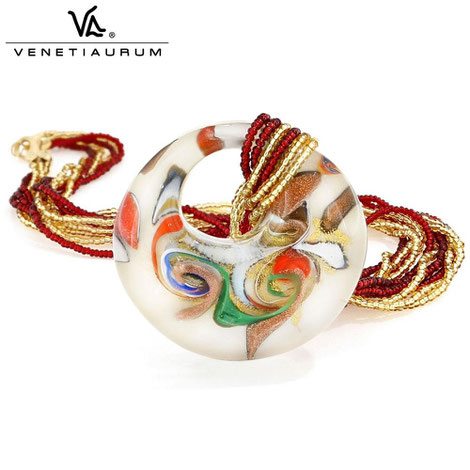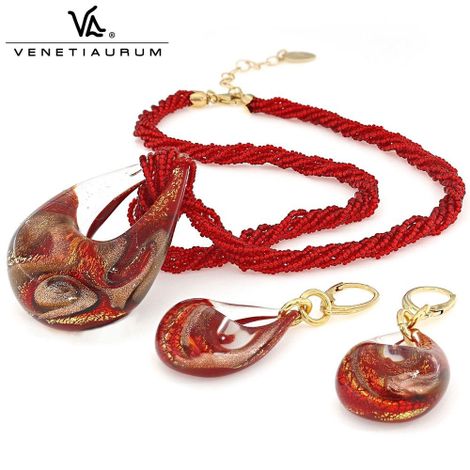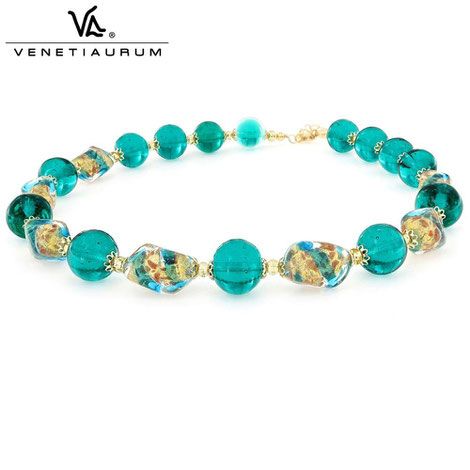 Vestopazzo
Vestopazzo is an Italian jewelry accessory brand that uses 80% Recycle Aluminum to design and create their necklaces. They recycle 100,000 kg of Aluminum per annum.  The necklaces are affordable and unique.
They are handmade.  They are unique, affordable and handmade craftsmanship. Vestopazzo has over 85 shops across Italy and Spain.