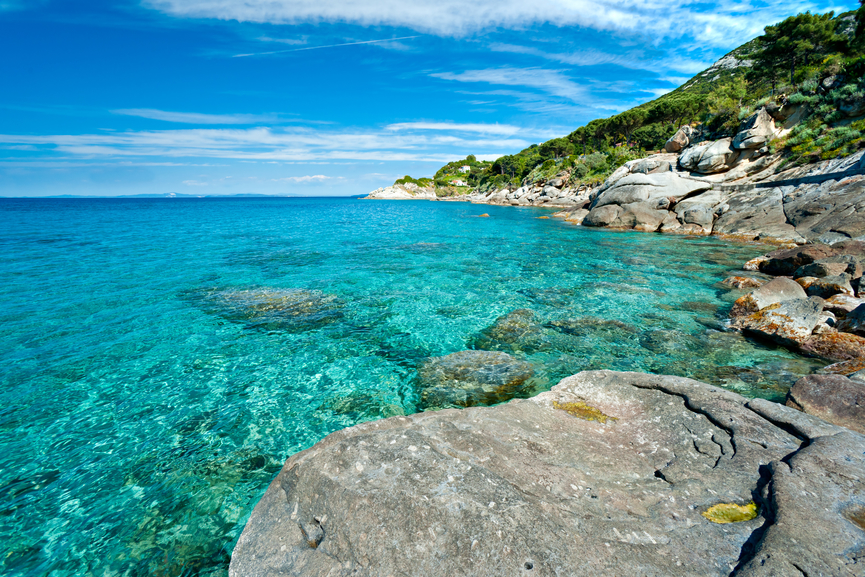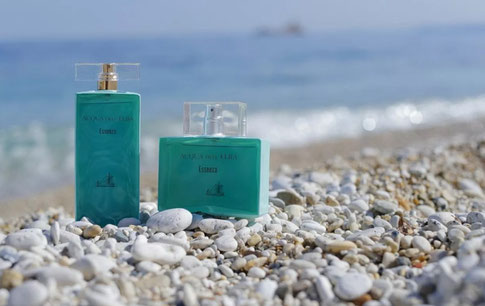 Essence of Acqua dell'Elba: a dip in the blue
The new Acqua dell'Elba eau de parfum transports you to the island of the Tuscan archipelago. Its crystalline sea inspires the fresh but intense jus, and the color of the painted glass bottles, made by Tuscan artisans. There are two versions, one for women, the other for men, both inspired by the scents of the island. A perfume for him and her created with the notes of Citrus and Hints of Salt;  Seaweed, Myrtle and Jasmine Flowers; , Cedarwood, Aquatic Musk and Myrtle Berries.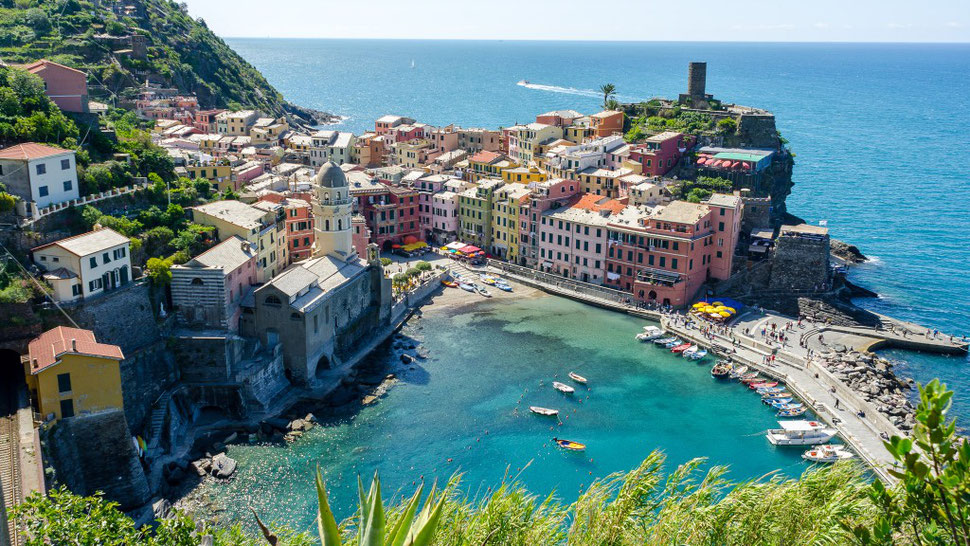 Allegra Riva Solare by Bulgari: holidays on the Riviera 
"Riva Solare is an endless Italian holiday", says Jacques Cavallier, the Master Perfumer who created Allegra , a new olfactory experience by Bulgari made up of five fragrances and as many Magnifying essences. Like a regenerating jus, Riva Solare is the one that more than any other evokes the sea and sunny beaches. A citrus and sparkling fragrance that opens with the lively and sour aroma of Calabrian bergamot, then enveloped by the scent of orange blossom, neroli and bright accents of osmanthus and mandarin, with a seductive accord of musks.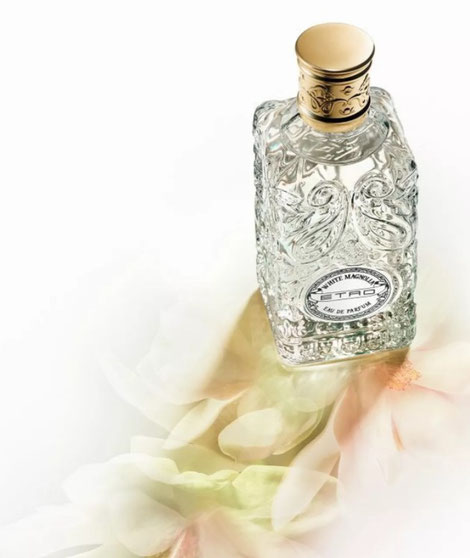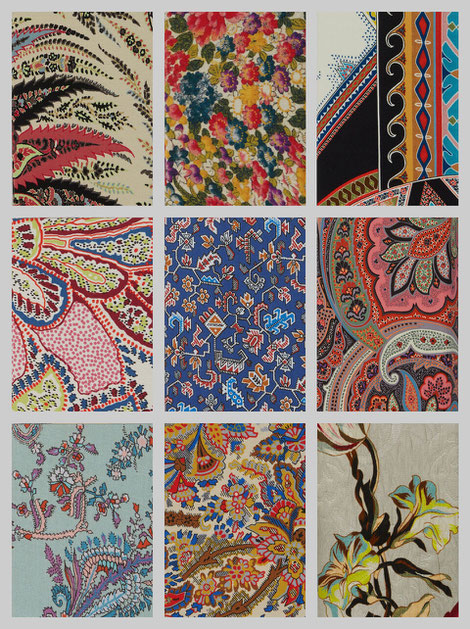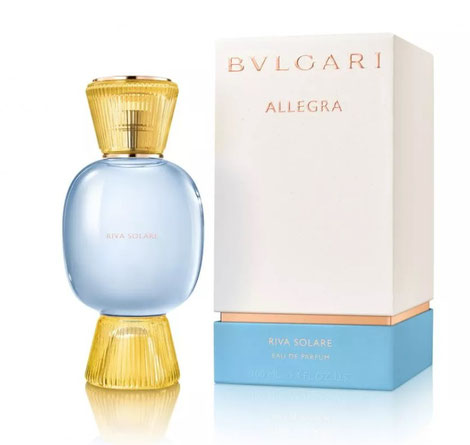 White Magnolia by Etro:  White Magnolia is a tribute to beauty and the wonders of nature. Calabrian bergamot evokes Mediterranean atmospheres with the sparkle of citrus fruit, infused by the elegance of amber cedarwood. At its heart, the floral harmony of magnolia spreads its freshness, encountering the luminous transparency of hellebore. White woods add structure to sensuality while the creaminess of the musk releases a gentle, warm caress into the air.
Embellished with the iconic Paisley pattern in relief on the transparency of the glass and the gold-coloured cap, the White Magnolia Eau de Parfum is available in a 100 ml bottle. The fragrance is presented in a luxurious box lined with ETRO's archive fabrics. Each box is one of a kind and can also be used as an elegant collector's item for storing jewellery.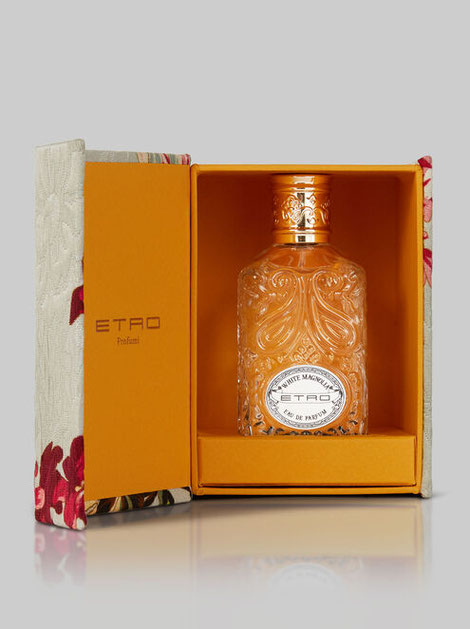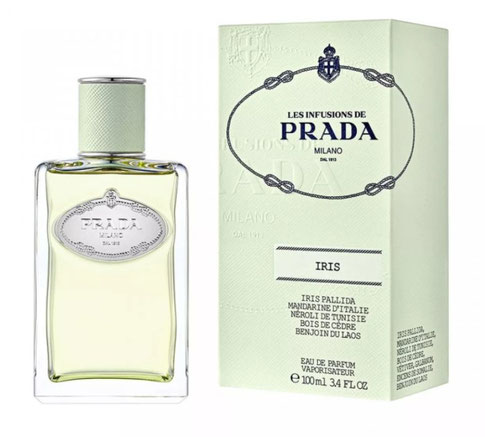 Infusion d'Iris by Prada: immersed in a garden 
Although Prada Infusion d'Iris was launched in 2007, its jus never goes out of style. Rather. This oriental-woody fragrance created by Daniela Roche-Andrier of Givaudan with Miuccia Prada continues to be considered a masterpiece. Sensual interpretation of a flower dear to the maison: the iris, shows off a modern and elegant trait. A must of the hot season, a combination of Italian mandarin, Tunisian neroli and galbanum, has a heart of irises and a background with cedar wood, benzoin and incense.