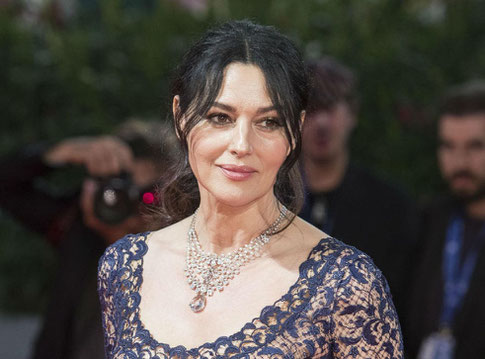 Monica Bellucci, now 56, still continues to embody the Mediterranean beauty without too many worries on her mind, living peacefully with her new maturity, she said in a recent interview: "How lucky to be fifty today". 
Recently, she was modelling for Dolce & Gabbana, for the Devotion bag campaign;  she has been modelling for them since 1992. 
In the cult TV series on Netflix "Call My Agent",  a man who doesn't recognize her tells her: "Do you know you look like Monica Bellucci?  She had great fun with the cameo in this series, with a bit of a dose of self-irony; especially after such successful roles as Malena, Cleopatra, Maria Maddalena, Bond girl and cast in the Oscar-nominated film The man who sold his skin by Tunisian director Ben Hania.