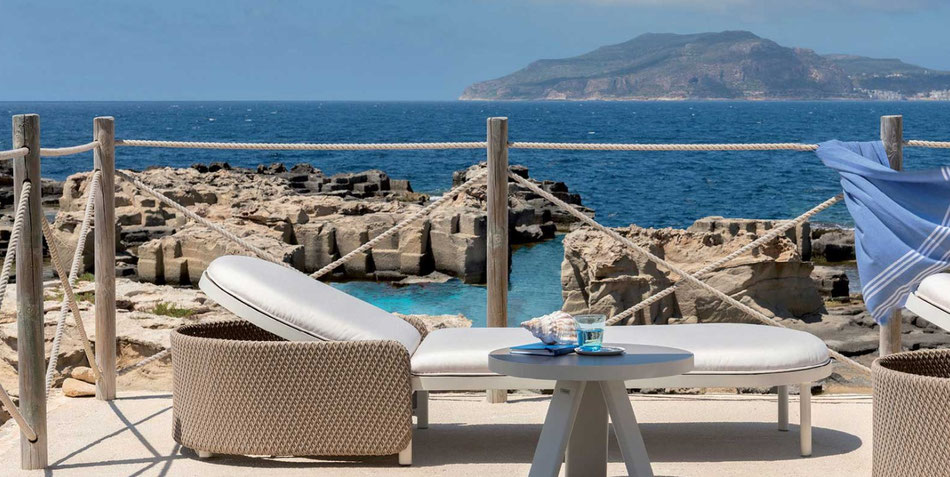 No place is better suited for a harmonious zone than a private outdoor areas, i.e. balcony, terrace, garden. Such open-air rooms are a kind of protected buffer zone between the very intimate indoor meeting at the dining table, which feels way too close and the aimless drifting together with coffee-to-go cups in hand on the street or in the park that often has something lost attached to it. 
Now is the ideal time to take care of the outdoor area, to make it cozy, or even - very luxuriously - to set up a second apartment - with a kitchen, living room, open fireplace (the temporary brazier has outlived itself). And a bathtub. Does that sound absurd? The summers of the past few years were hot enough for extensive outdoor living. So why not create your own Italian-styled haven outside of your home?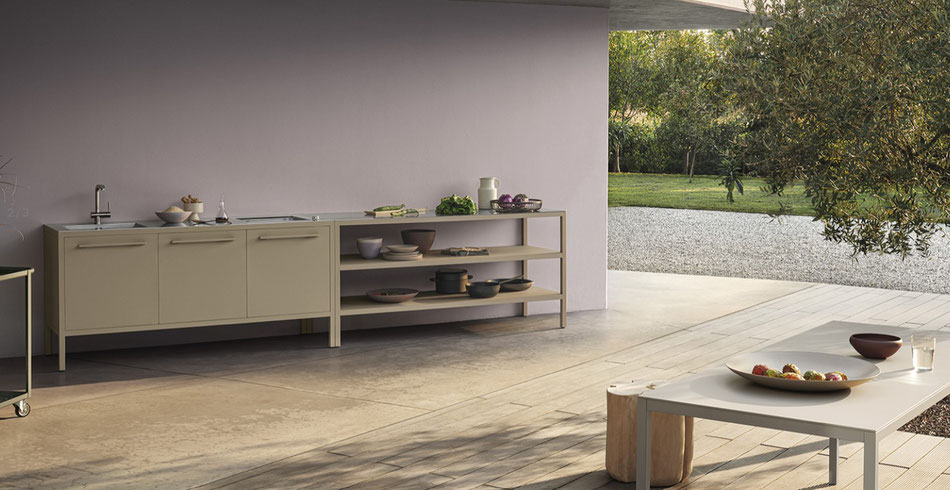 There has never been more home cooked than in the past twelve months. So it's high time to finally upgrade outside as well. Why should you limit yourself to a grill? The luxury kitchen "Frame" from the Italian metal furniture specialist Fantin can be equipped with a sink, induction hob, refrigerator and comes in 13 different colors. 
Lounging outside as inside: With comfortable upholstery and a straight frame made of coated aluminum, the modular "Onde" system by Luca Nichetto for Gandia Blasco is a successful mixture of Italian elegance and Scandinavian clarity. "My inspiration was to connect the idea of making a modular sofa and allow it to develop flexibly. The main idea came from looking at how the outdoor furniture market is changing and how people use outdoor furniture, while trying to understand GANDIABLASCO's core ideas and the work being done at the company. It is a collection that, in addition to being designed for outdoors, fits easily with interior decoration."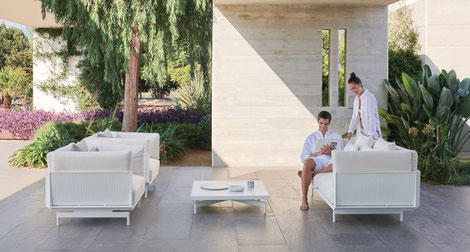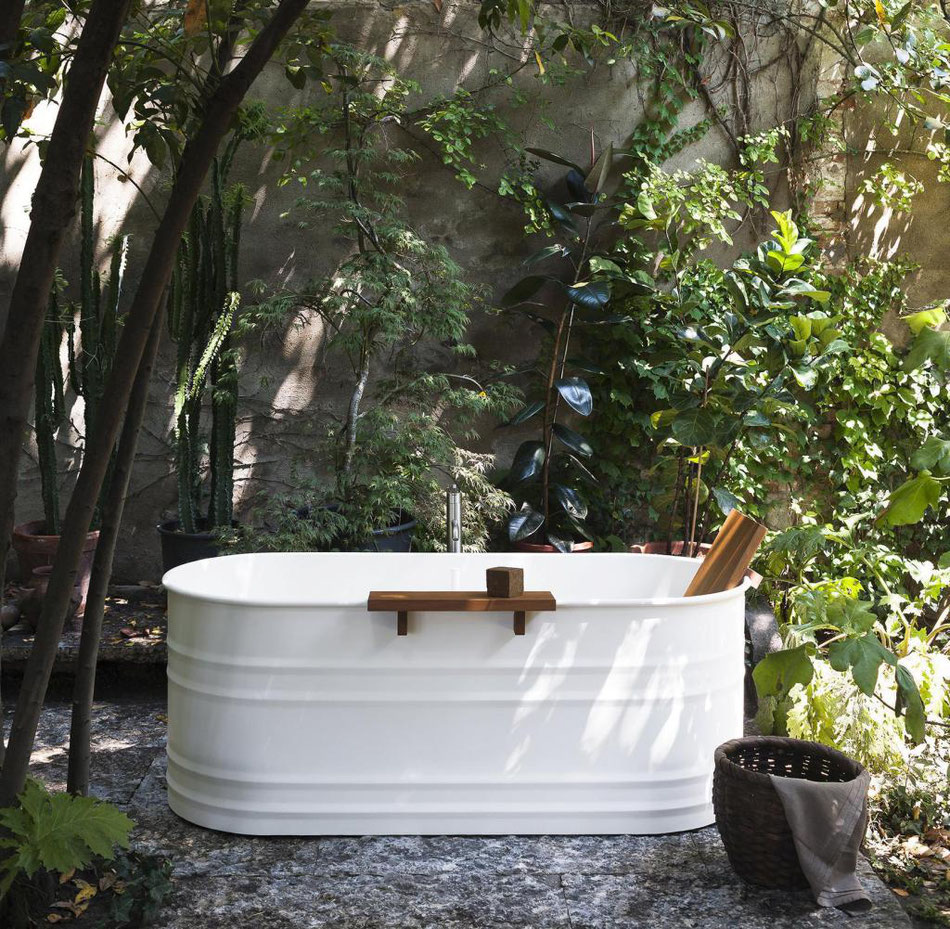 Made Studio's Arp collection of outdoor seating and tables for Diabla is a homage to the cast iron architecture of the 19th century. The collection includes an armchair, two-seater sofa and two low tables. All Arp pieces feature a tubular, thermo-lacquered aluminum frame and distinctive vertical lines evoking the strings of a harp, which give the collection its name.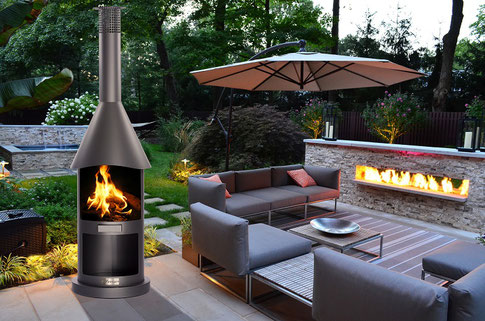 Ignore the seasons! With an outdoor fireplace, you have the ideal solution to heat and make the external areas of the house, such as the terrace, garden or veranda, more welcoming and livable during the winter season. These fireplaces can have various shapes and sizes , and be made with different construction methods. Furthermore, they can be fueled with different fuels , such as wood, pellets , LPG, methane and bioethanol. It all depends on your needs.  
Not just on hot days, will an outdoor shower be fabulous - especially if you have a heated swimming pool - great during winter. There are number of Italian Outdoor firms which offers fabulous designs, such as Unopiu or Inoxstyle.