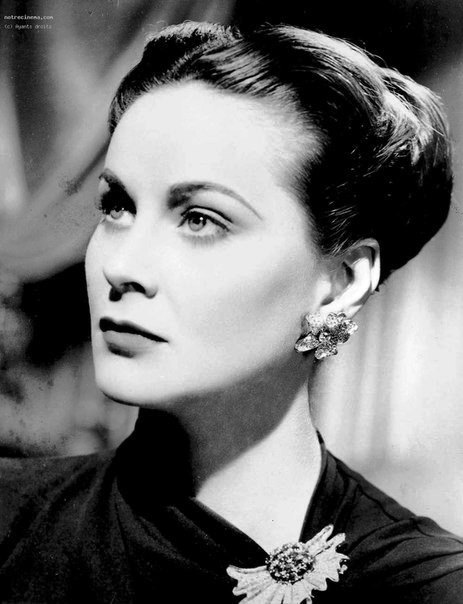 On the occasion of Alida Valli's centenary anniversary, a documentary film by Mimmo Verdesca and Marco Tullio Giordana was released.  Born Baroness Alida Maria Laura Altenburger von Marckenstein-Frauenberg, but better known by her stage name Alida Valli, she was an Italian actress who appeared in more than 100 films, including Mario Soldati's Piccolo Mondo Antico, Alfred Hitchcock's The Paradine Case, Carol Reed's The Third Man, Michelangelo Antonioni's Il Grido, Luchino Visconti's Senso, Bernardo Bertolucci's 1900, Georges Franju's Les Yeux sans Visage, and Dario Argento's Suspiria.
Valli was born in Pola, Istria, Italy (today Pula, Croatia; until 1918 it had formed part of Austria-Hungary). The documentary shows the biography of an independent girl who, at the age of 8, moved to Lake Como from where she left for Rome, starting her film adventure.  Her grandson Pierpaolo De Mejo tells us about his extraordinary grandmother sharing insights from the archives where she collected until last (she died in 2006) articles,  in alphabetical order.
At fifteen, Valli travelled to Rome, where she attended the Centro Sperimentale di Cinematografia, a school for film actors and directors. Valli started her movie career in 1934, in Il cappello a tre punte (The Three Cornered Hat) Her first big success came with the movie Mille lire al mese (1939). After many roles in a large number of comedies, she earned her success as a dramatic actress in Piccolo mondo antico (1941), directed by Mario Soldati, for which she won a special Best Actress award at the Venice Film Festival. By her early 20s already widely regarded as the "most beautiful woman in the World", Valli had a career in English-language films through David Selznick who signed her to a contract, thinking that he had found a second Ingrid Bergman. In Hollywood, she performed in great successes and memorable movies. 
She returned to Europe in the early 1950s and starred in many French and Italian films. In 1954, she had great success in the melodrama Senso directed by Luchino Visconti. In that film, set in mid-19th-century Venice during the Risorgimento she played a Venetian countess torn between nationalistic feelings and an adulterous love for an officer of the occupying Austrian forces. In 1956, Valli decided to stop making movies, concentrating instead on the stage.mA new career, Alida discovers the joy of the theater: Pirandello, Ibsen, James, Williams, Osborne and Wedekind directed by Chèreau who adored her.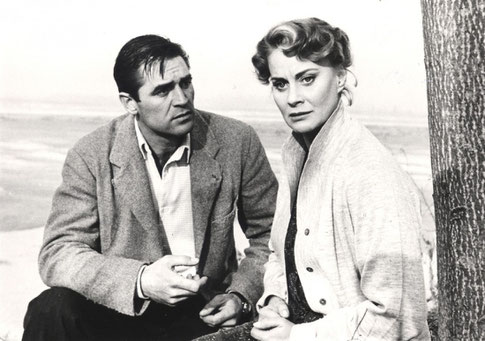 Valli looked considerably older, her features hardened, when she resumed her career in 1957. That year, she appeared in three productions: Glauco Pellegrini's Spanish-Italian L'Amore più bello (The Most Beautiful Love), about the adventures of a small Italian boy in search of his mother; Michelangelo Antonioni's The Cry / Il Grido, with Valli setting the plot in motion as the woman who leads Steve Cochran to his self-destruction; and Gillo Pontecorvo's first feature film, the Franco-Italian social drama La Grande strada azzurra / The Wide Blue Road, in which Valli plays the wife of Yves Montand's doomed fisherman.
She was well received as a woman of the world who befriends Anthony Perkins in René Clément's This Angry Age / The Sea Wall (1958), and was remarkable as a mad surgeon's even madder accomplice in Georges Franju's Les Yeux sans visage / Eyes Without a Face (1960). In that haunting horror film, Valli helps Pierre Brasseur perform an unusual cut-and-paste job: the doctor slices off the facial features of pretty young women so he can graft them onto his daughter's deformed face.