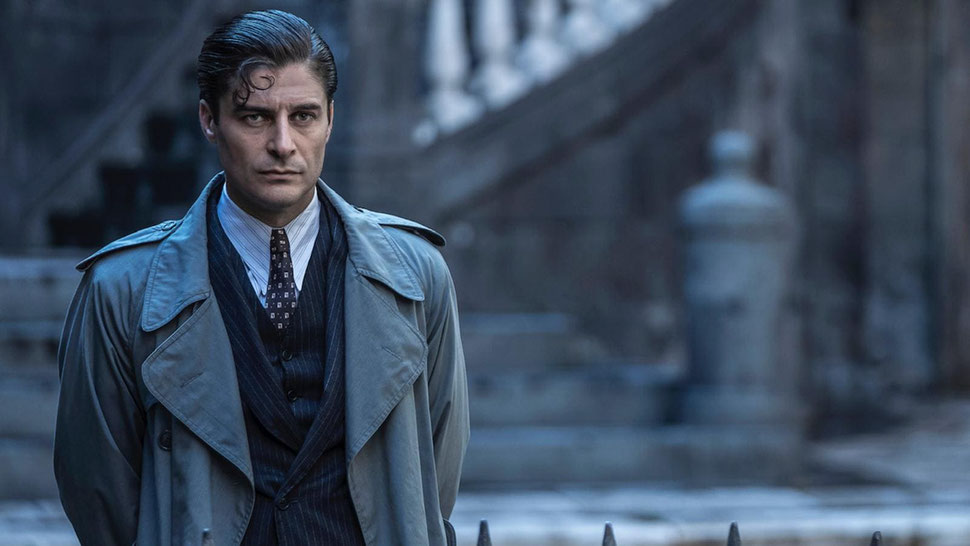 The chef Sabrina Prisco manages the Osteria dei Canali in Salerno: from her kitchen the delicacies which are described in Maurizio de Giovanni's best sellers and in the fiction with Lino Guanciale were born. For the aromas, flavors and her recipe suggestions are mentioned with thanks in four volumes of the saga of Luigi Alfredo Ricciardi, the famous character of Maurizio de Giovanni, the protagonist of the television series on RAI1. Sabrina Prisco with artisan pasta makers. The recipe is Neapolitan, traditional, but widespread throughout Campania; de Giovanni talks about it in "La Primavera for Commissiario Ricciardi". In the Cilento version of this traditional dessert, sheep ricotta from Cilento is usually used.
Ragù alla Cilentana, cavatelli, soup strinta. These are typical recipes of Campania and in particular of part of the province of Salerno that goes by the name of Cilento National Park, where the Mediterranean Diet was born and, for fans of crime fiction, where Luigi Alfredo Ricciardi was born, the commissioner born from the pen of Maurizio de Giovanni. The Neapolitan writer has filled his pages with notes of recipe, which help him "describe the human soul", and in respect to the Cilento part of the dishes, he had a muse: Sabrina Prisco , chef of the Osteria Canali di Salerno.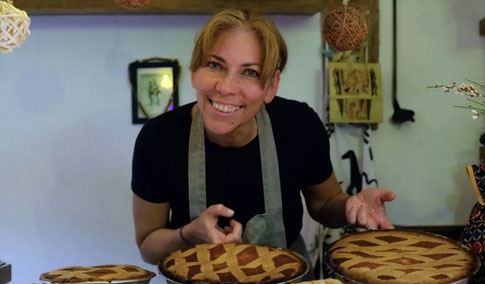 Sabrina Prisco is first of all a lover of detective stories, the meeting with Maurizio De Giovanni is almost contemporary to the birth of Commissario Ricciardi as an editorial series. He is one of the founders of the Cultural Association "Il porto delle Nebbie", dedicated to fans of noir, thriller & Co.  "This story was perfumed and nourished by the skilful hand of Sabrina Prisco, of the Osteria Canali in Salerno" with these words the writer thanks the landlady at the end of his books, signing what is in fact a long collaboration between culinary muse and author .
The cavatielli (handmade pasta typical of the Cilento province) Sabrina Prisco prepares with anchovies and green chilies.  For the Friends of the Osteria,  literature is a continuous source of inspiration for cooking: from Pepe Carvalho's recipes to Montalbano's arancini, from Donna Flor's dishes to Commissario Ricciardi's Cilento cuisine". This can be read on Sabrina's Facebook page, to seal a strong link between the written page and her cuisine.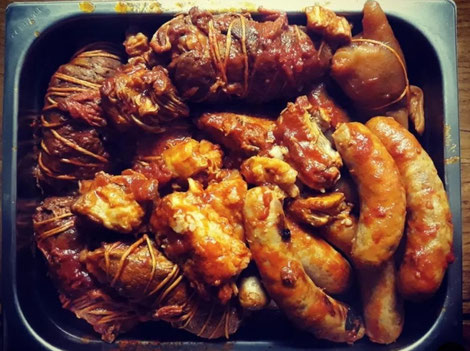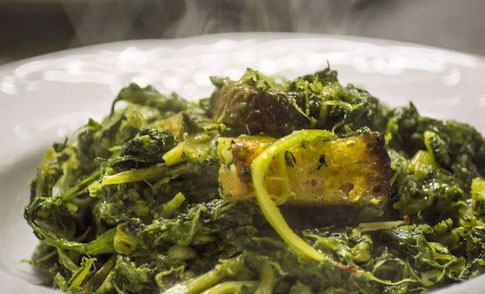 The strinta soup is one of the most classic dishes of the Cilento area cuisine. Rosa, Inspector Ricciardi's nanny, prepares it for him in one of the episodes aired on Rai1, "Vipera". Sabrina, one of the backstage women of the literary series, remembers one of its protagonists in this way: "Rosa always remains in our hearts together with all the other characters, or rather, the people, of Maurizio de Giovanni's novels.