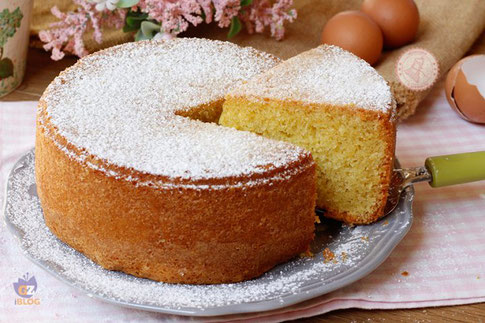 Pastry is like fashion, a combination of innovation and tradition. In Italy, breakfast is a quick and a simple affair. Often, a coffee (either espresso or cappuccino), drunk quickly at the bar, alongside a croissant (known as a cornetto in Italy) is all that's needed to kick-start the day, with perhaps a small snack before lunch later on. However, in certain parts of the country and on special occasions, breakfast can be more elaborate and include freshly baked cakes; which for sure will bring a bit of  Mediterranean sunshine to your morning ! Buona colazione!
Granita con brioche
Other than cappuccino and croissant : in Sicily the summer breakfast par excellence is "a granita câ brioscia" , ie granita and brioche, practically an inseparable combination. Not a simple habit, but a real institution that allows you to start the day with sweetness and freshness.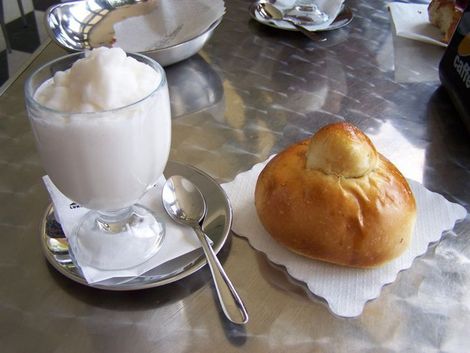 Torta delgi Angeli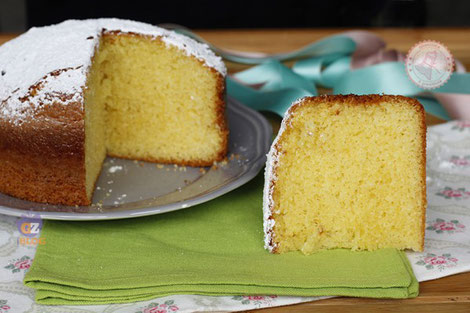 Torta delgi Angeli - the cake of the angels is a very soft cake;  easy to prepare and perfect for breakfast or a snack , with lots of icing sugar on top. It is a  type of sponge cake made with egg whites, flour, and sugar.  It differs from other cakes because it uses no butter. Its aerated texture comes from whipped egg white.
Torta Panbrioche
Bring a piece of Sicily into your home with this authentic Italian cake-bread recipe.  Delicious and easy to make, the Torta Panbrioche will surely become one of your favorites for breakfast or snack!   It is a very soft, very high and above all very simple cake to prepare. It is without butter and without oil, not excessively sweet, perfect to fill if you want but also on its own it is really delicious both for breakfast.
Torta Soffice al limone
Torta Soffice al limone - Few ingredients and lots of goodness, the lemon cake , soft and delicious, is simple to prepare and tasty to soak in milk. Excellent lemon dessert to be enjoyed at breakfast, after meals or as a snack! This cake  is a sweet soft, simple and fragrant; easy to prepare, no butter,  made with few ingredients : flour, eggs, sugar, lemon zest!  High, with a very soft consistency and citrus taste , the Lemon Cake is perfect both to be enjoyed on its own, simply with a sprinkling of icing sugar for a snack or breakfast !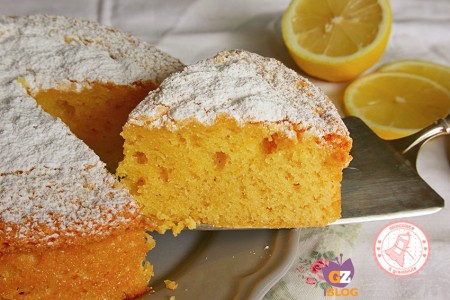 Torta al latte di mandarlo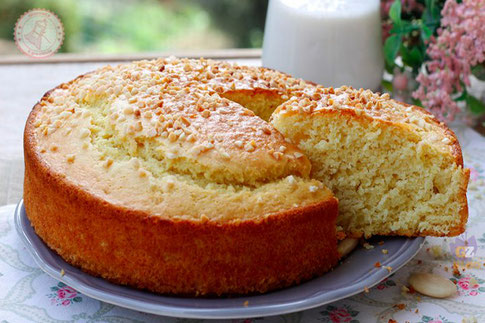 The Torta al latte di mandarlo or the almond milk cake is a simple dessert with a delicate flavor. To make it you need a few ingredients: flour, sugar, almond milk , baking powder, seed oil and grated lemon rind. A dessert without butter and without eggs , also suitable for those who are lactose intolerant. The egg-free almond milk cake is prepared in no time and while it is in the oven you can devote yourself to choosing which drink to combine: an American coffee, a good tea or an orange juice to fill up with goodness. The final result will be a soft and fragrant cake, excellent for breakfast or a snack.