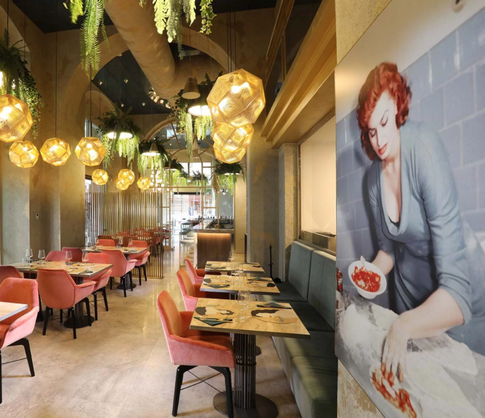 The Oscar winner Sophia Loren collaborates with Michelin Star chef Gennaro Esposito chef of the two-star Michelin-rated Torre del Saracino near Naples to open the Sophia Loren Original Italian Restaurant in Florence, which is deeply rooted in the traditions of Campania. 
Inaugurated in Florence in via Brunelleschi, is located between Piazza della Repubblica and Piazza del Duomo, the " Sophia Loren - Original Italian Food ". This is the first restaurant and pizzeria dedicated to the famous Neapolitan actress. The restaurant was designed by the Redaelli studio and associates in collaboration with Costa Group, and is characterized by large windows that overlook a double-volume portico in via Brunelleschi, formerly the historic headquarters of Unicredit, in the center of Florence. The area of the restaurant is over 1,500 square meters on 3 levels, which host 300 seats (60 of which outside) and 2 professional kitchens. Gennaro Esposito  created the restaurant menu while Francesco Martucci, the pizzaiolo behind I Masanielli in Caserta, handles the pizza. Pastry chef Carmine Di Donna, a long-time colleague of Esposito, oversees the dolci.
To prepare the pizzas there is Francesco Martucci, best pizza chef in Italy 2020 with the local I Masanielli in Caserta. The project - approved by Loren herself - represents only the first step in a worldwide expansion of the chain: the next openings will include Naples, Milan, Dubai, Miami, Hong Kong and Shanghai. "It was an obstacle course, started 5 years ago and slowed down by the pandemic, but now we are and Sophia wrote to me yesterday: she was happy with this inauguration. And as soon as the situation has normalized she will come here to eat", said Cimmino. There are many places dedicated to the great star of Italian and international cinema all over the world, but this is the first project born with her consent and collaboration. "This new adventure is the natural evolution of my way of facing life with curiosity and enthusiasm," says Loren. "For me, living means having new experiences, getting passionate, experimenting, working on new projects because all this is a pretext to get back into the game, to continue learning. When the project was proposed to me, I had no doubts because this restaurant embodies some of the things I love most: Italian cuisine, the moments of conviviality linked to it and then several of my characters are in some way linked to the kitchen."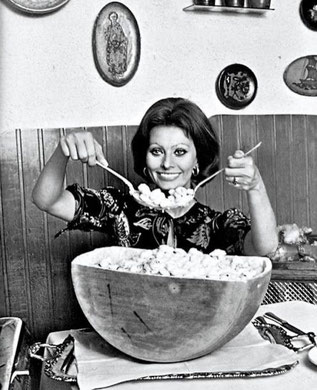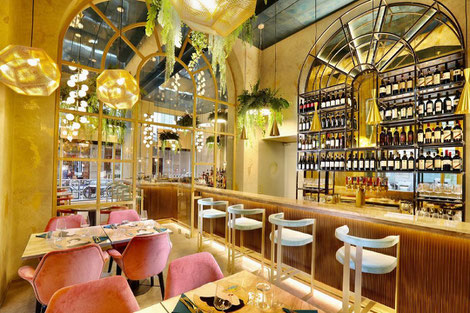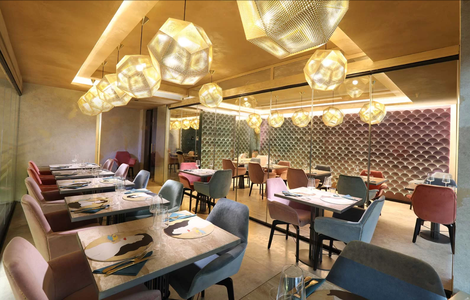 The structure will offer a service starting from breakfast with a corner dedicated to coffee – Neapolitan coffee – and traditional sweets of the Campania region (including sfogliatella riccia, frolla and even the pastiera). During the aperitif time, a second corner will open with a mosaic dedicated to the actress, symbol of Made in Italy, with bottles and stills useful for extracting essences from medicinal plants.