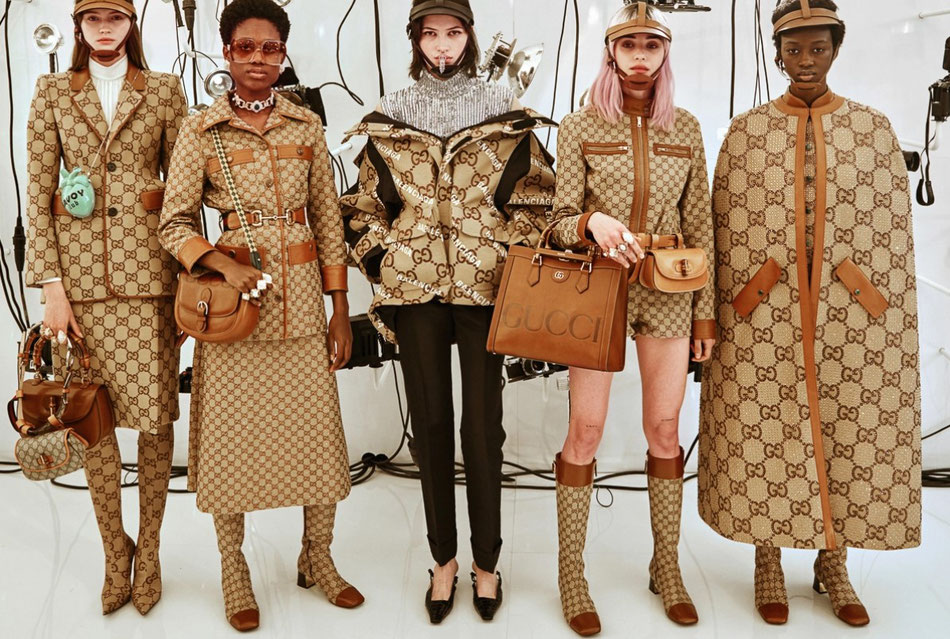 Luxury Fashion house Gucci celebrated the 100th anniversary of the brand by Alessandro Michele, the creative director virtually unveiling a new collection called Aria.
Aria is a collection which referenced some of Gucci's signature elements from equestrian-themed pieces to influences from the Tom Ford era. Presented virtually, it featured models walking down long corridors and paparazzi was replaced by hundreds of flashing cameras attached to the walls. The soundtrack was a medley of pop songs with references to Gucci in the lyrics. The celebration party was set in a film-set version of London's Savoy Hotel, where fashion house founder Guccio Gucci got inspiration to return home to Florence and open his own leather goods shop, specializing in travel bags that he had admired working as a bell boy. This was the first collection of 2021 for Gucci, which has left the fashion calendar and committed to only presenting two collections a year. The video presentation stuck strictly to the runway format during a pandemic year of experimentation that has all but shut down in-person shows.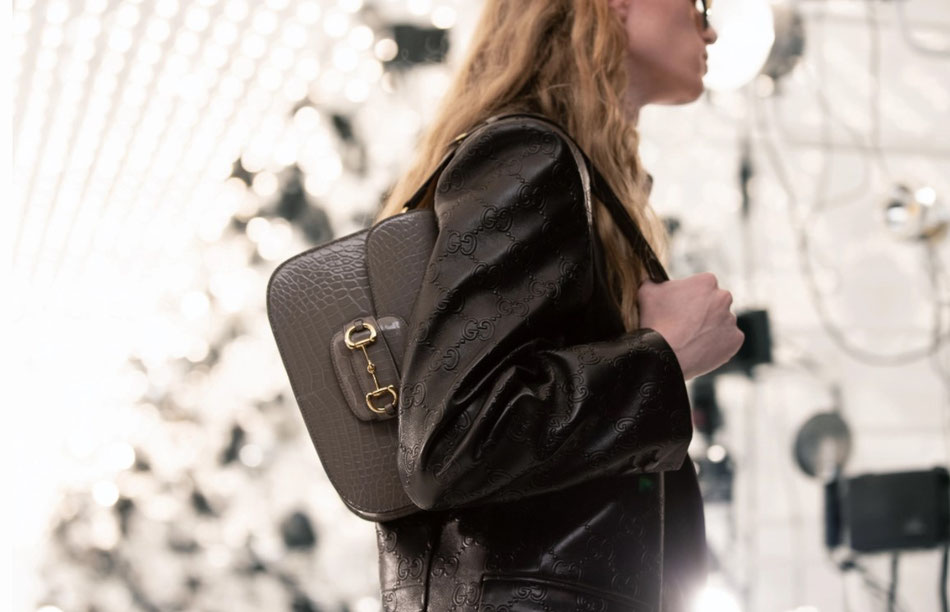 Watching the collection online, I was reminded of episodes in the book "House of Gucci", which describes the history of Gucci design and the pride in the artisan approach to their leather products. This theme has been picked up by the Aria Collection, with some exquisite designs for accessories and handbags. There are key pieces such as some of the novelty bags but also some of the classics with bamboo handle. And as always, the best leather quality.
As for the clothing, Alessandro Michele unpacked  the House's codes over the last 100 years, with a heavy emphasis on equestrian details, along with other designs including bamboo, the monogram, and classic Gucci tailoring. Full length GG monogram coats.