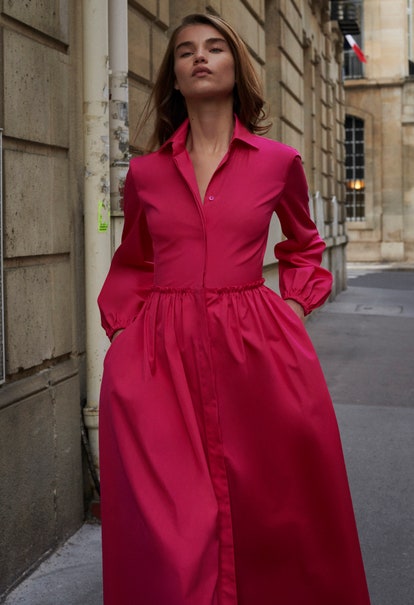 The Max Mara Summer 2021 collection, which focuses on a lively and vibrant palette, provides a great way to face the future with energy and positivity. According to the brand, in fact,  soon all women in the world will want to wear bold and colorful pieces to return to shine with the summer or winter - depending on the hemisphere .
Their SS21 Collection of shirt dresses, made of fresh crisp poplin, feature maxi pockets that give character to the creation. The Max Mara Summer 2021 collection is designed to be comfortable and is equipped with all the items necessary to build a complete wardrobe, which meets all the needs of everyday life.
There is a lot of work to be done to rebuild the world today, but it will be nicer to do it in vibrant shades of fuchsia, turquoise and yellow. These bright shades are synonymous with brand codes, style and feminine power. In short, the women of the 'Max Mara Renaissance' are offered a collection imbued with optimism.  Starting from its all-Italian heritage, Max Mara gives life to a whole new proposal designed for a new beginning.