The inspiration for the Luca Larenza's Spring Summer 2021 Collection comes from the amazement of an English tourist who starts his Italian holiday, discovering enchanted and unexplored places and finding his own time. For the first time in a Luca Larenza collection, typical elements of leisurewear appear. The Collection revolves around soft shapes, developing a concept of cocooning within which to find one's own spaces, at the slow rhythms, typical of an Italian summer, where to leave room for the pleasure of the passage of time.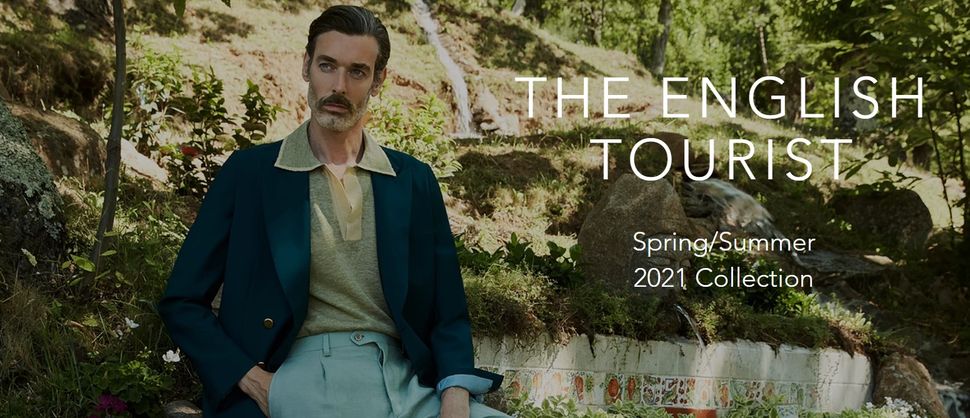 "As soon as he can, Luca Larenza heads off to Southern Italy to get away from the hustle and bustle of Milan. For the founder and creative director of the fashion label of the same name, this quirky and yet peaceful family holiday home is the perfect place to reconnect with nature and recharge his creative batteries."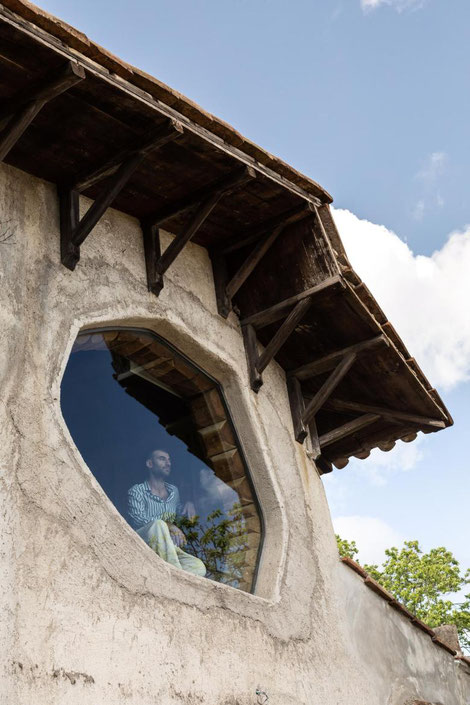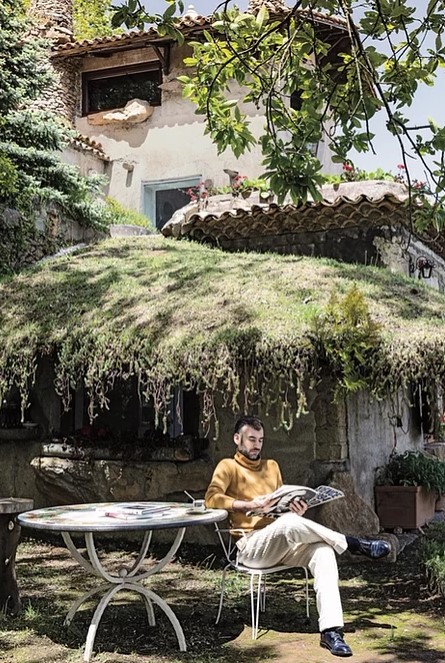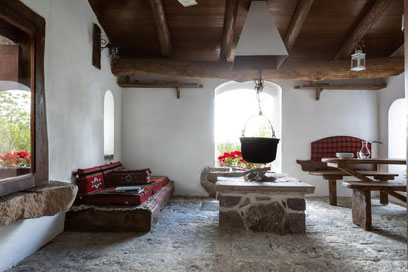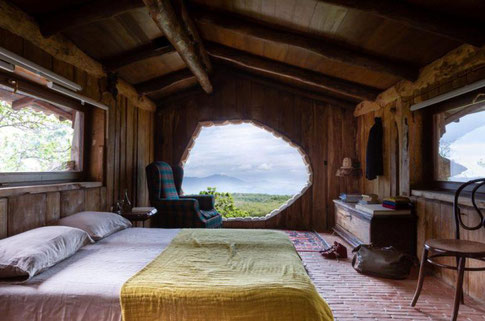 The Milanese fashion designer Luca Larenza regularly retreats to the family retreat in Campania. It's a mix of rustic country house and hobbit cave designed by his aunt. Larenza's aunt was inspired by the local architecture of agricultural buildings and calls the whole thing "organic architecture", which not only refers to the forms of the terraced house or the extensions, but is due not least to the fact that mainly building materials are used that was found on the spot: volcanic stone for walls and floors, beams and planks made from the wood of the chestnut trees that are so numerous on the hillside property.