Silky Elegant Pyjama Style from Giorgio Armani
Sophisticated suits from Max Mara
From Max Mara the suit becomes precious thanks to jacquard inserts and trousers that seem stolen from his wardrobe.Rebirth, renewal and reconstruction. New silhouettes captivate the runway: short and snappy, long and voluminous. Sleeves are slashed right through. Richly gathered necklines are scooped or run straight across, like a cinquecentesco portrait. The painterly palette blends ochre, umber, sienna, lamp black and white with smudges of subtle colour, like the powdery pastels of an Umbrian affresco. Max Mara's modern alchemy captivates the Spring Summer 2021 runway.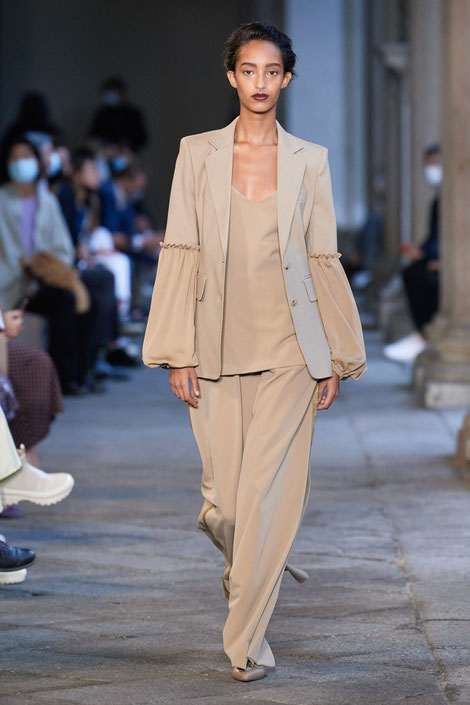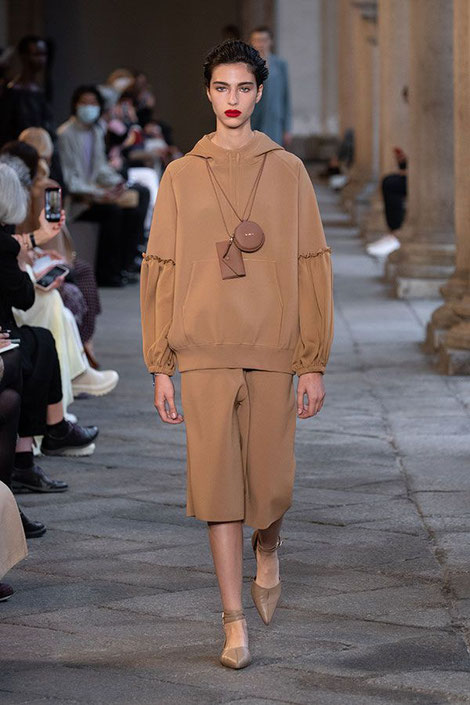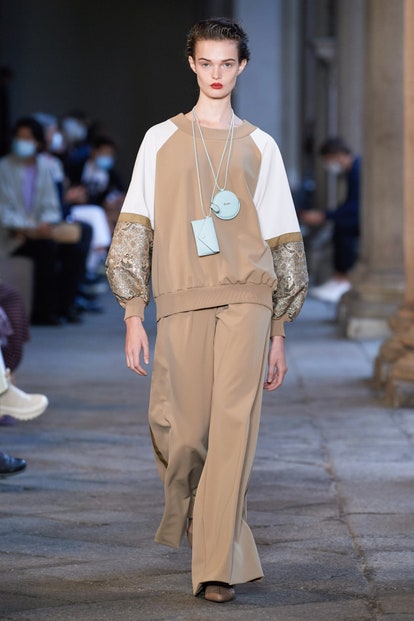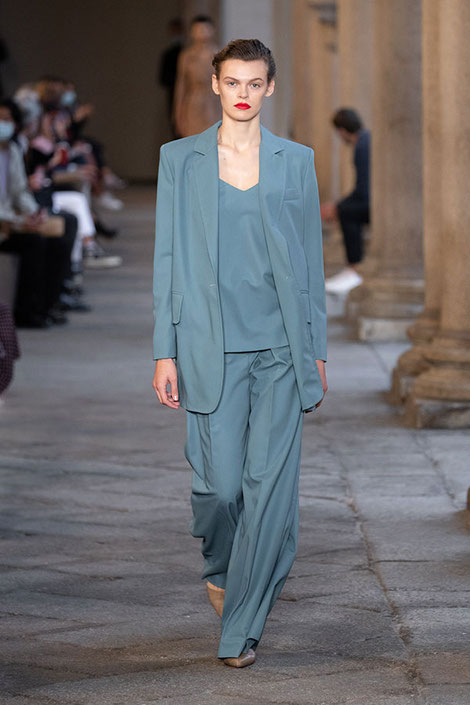 Miuccia Prada And Raf Simons Want To Put You In Chic Pyjamas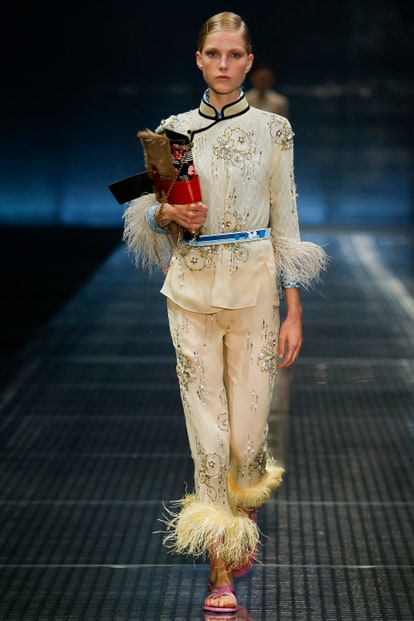 Functionality and practicality are rooted in Prada's ethos, and thanks to Miuccia, you know when something is Prada. The brand is famous for the way it has reimagined nylon over the years, but in Milan today, another practical favorite was retrieved from the archive: pyjamas. Miuccia and Raf put comfort at the core of their debut collection as a creative double act. Their collection was sophisticated, but also deliberately unfussy and loose-fitting. The office-appropriate pyjamas hinted at the designers' approach to a post-pandemic dress code. Naturally, the PJ's in question were chic: flecked with mint and white and paired with vibrant purple kitten heels. The styling also reflected a desire for comfort: models clutched coats and shawls around them like blankets, and several looks featured built-in pouches and pockets for added ease.  
Brunello Cucinelli - Precious Travel Wear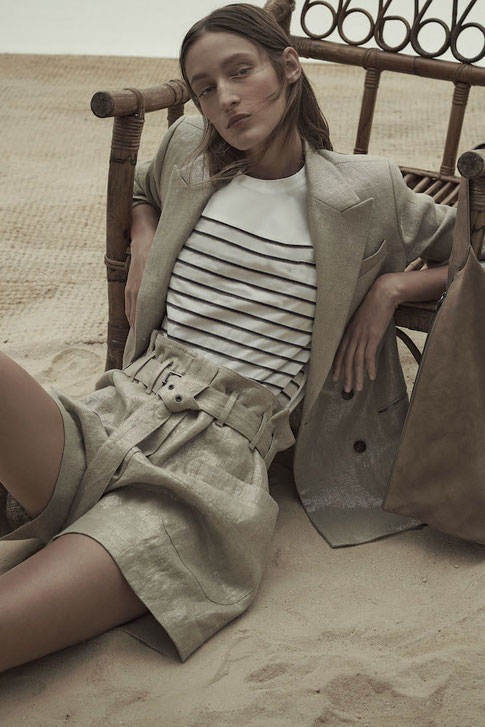 Luxurious materials and techniques pair with the casual style of the Bruno Cucinelli Travelwear line, dedicated to moments of relaxation and free time. Discover the collection of elegant tracksuits, comfortable sweatshirts and sporty pants. The beauty of a brand like Brunello Cucinelli is that it doesn't try to reinvent the wheel each season but update it with a new mood, so next season features the brand's signature natural palette updated with fabrics that create a contrast "between raw and polished surfaces" – which translates to lamé, metallic and sequinned accents throughout - perfect for the diffused look  between smart and casual. Clothes that are as comfortable to Zoom in as they are to take tentative steps back into the office next Spring are a winning combination right now.