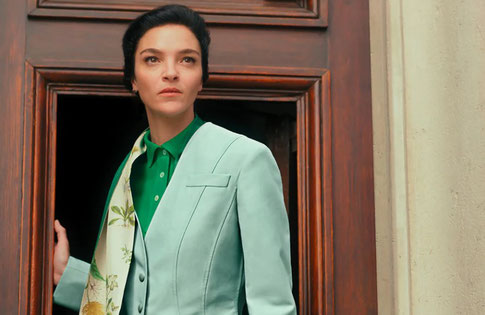 Ferregamo explores new ways to engage with younger consumers. The luxury fashion conglomerate is entering the world of gaming to promote its spring 2021 collection with the launch of the Enigma Online Game.
The Florentine luxury company is launching an online game, available on its official website, which invites consumers to check out the brand's spring 2021 collection, as well as some of the house's most iconic items and items. Called 'Enigma', the digital game engages players by asking them to solve four puzzles, while exploring several locations in Milan, which served as the backdrop for the short film that Luca Guadagnino filmed to present Salvatore Ferragamo's spring collection. Inspired by the short film, which in itself was inspired by the films of Alfred Hitchcock, the game allows players to wear the shoes of a detective, looking for clues on the streets of Milan, which are rendered through sophisticated graphics.
Technical artisanship and ravishing colors are combined in this Salvatore Ferragamo collection. Inspired by the suspenseful movies of Alfred Hitchcock, Creative Director Paul Andrew has fashioned a wardrobe of resilience and beauty for the heroines and heroes of the untold story ahead. A story of intrigue, suspense and beauty, set in the streets of Milan, with a mysterious succession of encounters, déjà-vu and enigmatic glances echoing the surreal atmospheres of Alfred Hitchcock's masterpieces. A unique sequence of places, evocations and indelible feelings bring the Maison back to its timeless bond with the world of cinema, through a subtle and impenetrable plot, in a growing tension between elegance and passion, rigor and color. 
Inspired by the famous Alfred Hitchcock movie "Marnie", in terms of colors and styles. The brown or green suits, the yellow handbag - interpreting Tippi Hendren's style in a refreshed elegance.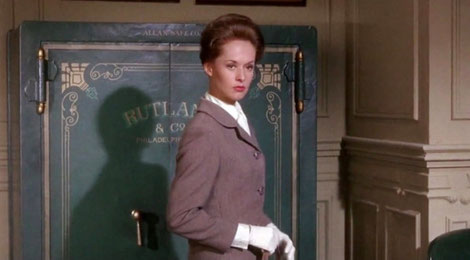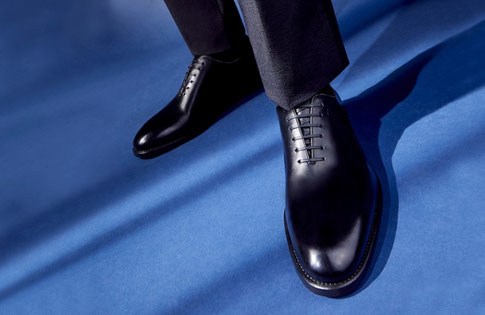 Salvatore Ferragamo, also recently revamped their website, was one of the first luxury brands to have already developed, at the outbreak of the pandemic in 2020, a compelling digital showroom in collaboration with Hyphen. In addition, last October, the brand, which also offers virtual tours of its physical stores, launched Tramezza Made To Order, a customization project dedicated to the Tramezza men's shoe collection developed using cloud computing and Microsoft mixed reality.