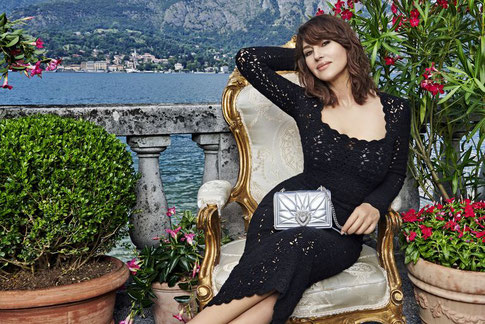 For Dolce & Gabbana's Spring Summer Campaign, Monica Bellucci is staring in the Devotion Bag Commercials.
The Devotion Bag - the new IT Bag and the new icon of the fashion house, proudly made in Italy.
Available in a number of colors and designs, it is the must have bag of the season!
As stated by Dolce & Gabbana for choosing Monica Bellucci to present the Devotion Bag: " Monica Bellucci is the emblem of Italian beauty in the world: her friendship makes us proud and her charm gives an incredible light to our creations", Just three years after its launch, carried on the catwalk by flying drones, the bag has now become part of the iconic Dolce & Gabbana models, available in different materials, shapes and sizes. A declaration of love and devotion to elegance, craftsmanship and attention to detail sealed by the symbol of the Sacred Heart, which is celebrated today by the new campaign. "With Monica we share the devotion for beauty and well done, for work, for the family and Italy: it is nice to be able to share all of our love with her".