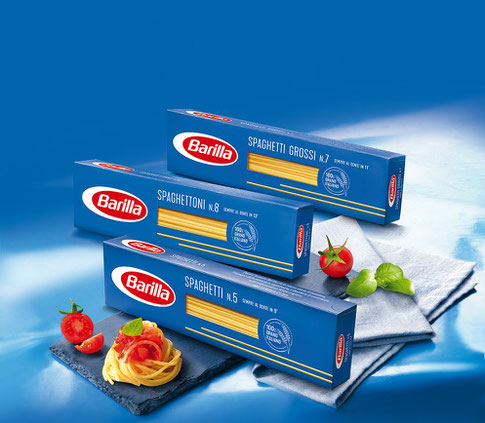 If you feel ready to revolutionize the world (of pasta , you can join this Barilla competition.  Through a substantial competition, Barilla is looking for someone capable of designing new dry pasta shapes. What a great way to involve customers in the product design process! And how to offer a new consumer experience? With a new pasta format. And how to look for this new design, ready to offer an alternative solution to the public, if not asking the public for it? In fact, Barilla launched the proposal through a competition published on Desall.com , with a cash prize of 4,000 euros up for grabs .
The new pasta format that Barilla requires will have to respond to some very precise and demanding guidelines , as reported on the competition platform: " the new product will have to revolutionize the aesthetic, functional and gastronomic aspects which, in addition to the shapes, may concern 'use of new raw materials , for example durum wheat semolina and whole durum wheat semolina ". Barilla requires that the new formats be clear, defined and innovative , in the sense that they are capable of generating curiosity at the time of purchase and the creativity of the consumer once he is ready to cook pasta. No particular request on the type of finish : the surface of the pasta can be both smooth and rough and it is possible to imagine a format that changes its shape during cooking .Designers will also have to take into account the interaction with the sauce: will  the pasta be able to retain the sauce inside? What types of combinations do you propose, meat or fish? Finally, it is important that for this competition no new shapes of filled pasta and above all the use of additives are allowed .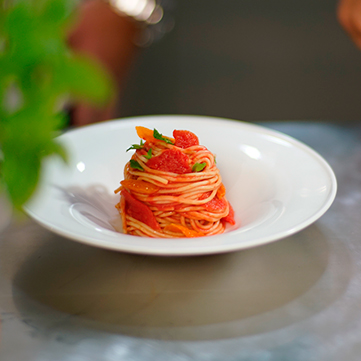 Barilla Masters of Pasta is the new campaign starring Roger Federer and chef Davide Oldani. They are both "Masters", in sport and cooking, just like Barilla has been a Master in pasta making for over 140 years. Roger perfectly represents Barilla's three-S revolution: simplicity, sincerity and spontaneity, and embodies the true essence of sportsmanship: he is one who, regardless of numerous victories and successes, never ceases to get engaged or to improve himself. Barilla convinced Roger with their pasta and invited him to cook for them. Roger Federer has proven to be a champion, not only on the tennis court, but also in the kitchen. In the new Barilla spot, indeed, he gets involved by preparing a spaghetti, tomato and mint dish under the watchful eye of Davide Oldani that, in the end, seems quite pleased.