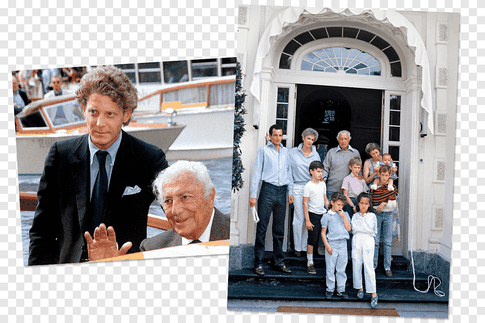 The saga of Italy's Agnelli family, the billionaires behind automaker Fiat, is set to be realistically reconstructed in a high-end international TV series that will recount the dynastic tale from a female point of view.
The still-untitled Agnelli TV film was announced recently by director and producer Ginevra Elkann who is the granddaughter of late Fiat magnate Gianni Agnelli. Good timing, as Gianni Agnelli is being remembered in Italy this weekend on the centennial of his birth.  Ginevra Elkann commented that she will tell the story of her family through the eyes of its women. The TV series will start with the marriage of her great-grandparents. The youngest child of Margherita Agnelli and her first husband, the Franco-Italian journalist and author Alain Elkann, Ginevra is the most low-key member of her immediate family. She is a London-born Italian film producer and director. 
The TV Series is being developed by Fremantle's The Apartment. They are known for "The Young Pope," "My Brilliant Friend" and "We Are Who We Are".
Usually Ginevra Elkann is tight-lipped about her personal life. As a film producer, she has worked with Bertolucci (assistant director on the film The Siege) and Minghella (assistant to the queen for The Talent of Mr. Ripley). Since 2009, she has been married to  Giovanni Gaetani of L'Aquila d'Aragona, descendant of one of the oldest Italian noble families. After the princely-style wedding in  Marrakesh , the two had three children: Giacomo, Pietro and Marella. Giovanni and Marella Agnelli, Ginevra's grandparents were one the most glamorous couples in Italy; and without a doubt the TV series will attract a lot of interest.