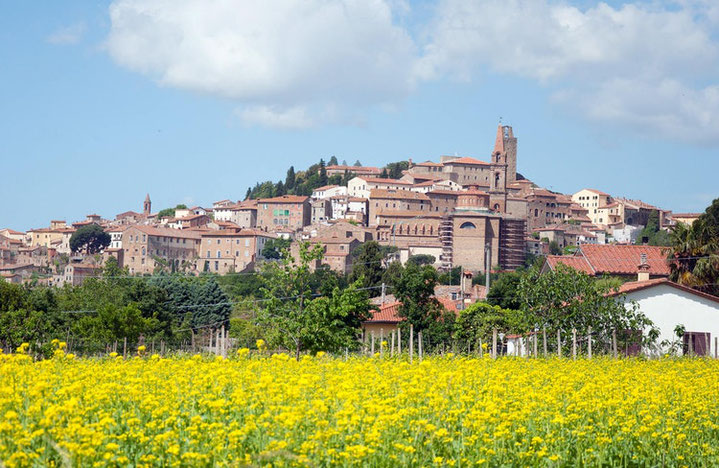 Chef Bruno Barbieri will stay in Castelfiorentino, testing the services and locations of 4 hotels. Castelfiorentino represents Valdelsa's natural crossroads. It is situated in an optimal position on the Chianti hills, in the heart of Tuscany. In the last few years the town has witnessed a great increase in its population, so much that it has become an important reference point for the area's tourist trade economy.
Immersed in over a thousand hectares of agricultural land, vineyards and olive groves, the Castello di Oliveto is attributed to the architect Filippo Brunelleschi. Built during the construction of the Dome of the Florence Cathedral, around the middle of the 1400s, the Castle can be traced back to an assignment by the Florentine Republic to the famous architect, for the design of military fortifications around Florence. To date, a hotel is located in the Castle which has lent itself to various initiatives over the years and tourist seasons. This location will not be among the participants, but has been chosen as the scenario for some parts of the program. It is also known for its famous wines.
The event that attracts many visitors is the Palio di Castelfiorentino, is not a horse race but a series of sports of competitions that are held in June. In September there is the famous Tripe Festival and then in November the Tuscan Festival. The Castle of Oliveto is most impressive; due to the fortified villa attributable to the work of the Pucci family, who managed to host illustrious personalities such as Pope Clement VII Medici, and the King of Italy Vittorio Emanuele III. Gloriously decorated with 15th Century furnishings, sumptuous halls and an impressive wine cellar.