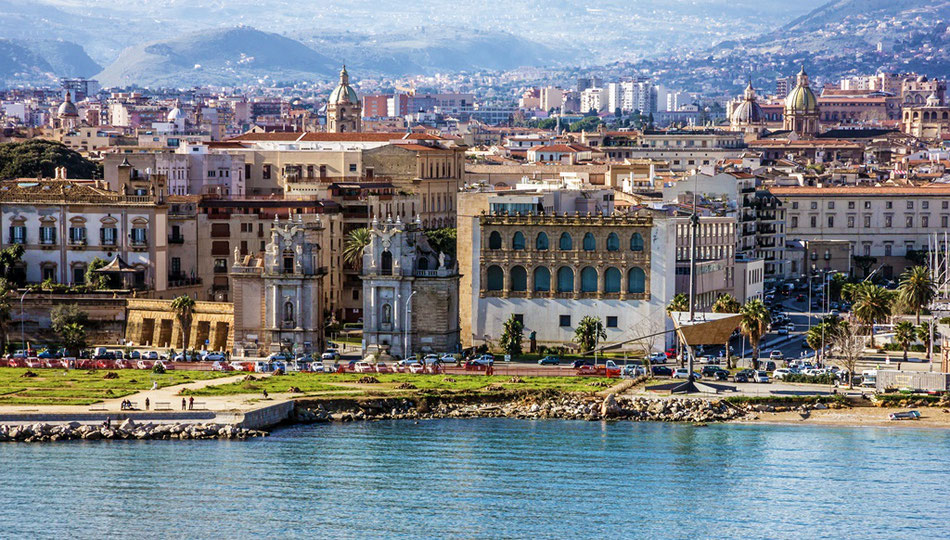 Pasta c'anciova: this is typical first course dish from Palermo. Pasta c'anciova , or pasta with anchovies, is a typical first course of Sicilian cuisine , in particular in Palermo. It is an ancient recipe, of peasant origin, made with a few simple ingredients. The flavor of the tomato puree and anchovies is softened by the sweetness of the onion and raisins, for a balanced and irresistible result combine it with spaghetti cooked al dente. The final addition of muddica , that is toasted breadcrumbs, will give a very pleasant crunchy note . An ideal dish for an everyday lunch, as much as a special dinner with friends. 
Ingredients:
Spaghetti 320 gr; anchovies in oil 8 fillets; onion 1; tomato paste 80 gr; raisins 50 gr; pine nuts already peeled 30 gr; breadcrumbs 40 gr; extra virgin olive oil to taste; salt to taste.
Preparation:
Peel the onion and cut it into thin slices. Stew the onion in a pan with a drizzle of oil; when this is very soft, add the anchovies and mix , stirring with a wooden spoon Add the tomato paste and a couple of ladles of water to dilute it, then mix. Add the raisins and cook for about ten minutes. Toast the breadcrumbs in a non-stick pan, being careful not to let it burn .Boil the pasta in boiling and lightly salted water, then drain it al dente, pour it into the pan with the sauce and stir well. Add the pine nuts and mix again. Distribute the pasta on individual plates, sprinkle with toasted breadcrumbs and serve hot.
The sea, the sun, and the interplay of salty, sweet, and sour.  These are the tastes which come to mind when thinking of Sicily and its cuisine. And Pasta C'anciuova has all these qualities. 
This no-frills title translates from dialect to "pasta with anchovies and toasted breadcrumbs.  Local restaurants in Palermo offering  includes Osteria Lo Bianco in Palermo, an ideal place to enjoy this dish. A historic old Palermo tavern, Osteria Lo Bianco offers typical Palermo gastronomic specialties with always fresh and quality ingredients. A meeting place for those who love traditional Sicilian cuisine, since 1931.