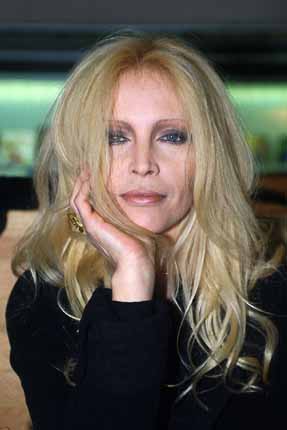 Patty Pravo speaks: "I've always done what I wanted ... even in the choice of the stage name". Unique and free. With five marriages behind her and a number of unconventional partnerships. When  she was inspired by Dante Alighieri's Inferno
Patty Pravo, honored on Rai with the special "Blonde threat", tells how her stage name was born, her desire for freedom born as a child and…more. She is the most unconventional diva ever. Known since the 70's for famous songs such as "La Bambola", "Il paradiso", "Ragazzo triste", or "Come e belle far l'amore". She was recently honored by RAI for her successful career with the documentary "Threatening Blonde" Patty Pravo bewitches everyone with her voice and her look. Patty Pravo, the 10 times she has been to the Sanremo Festival,
Rai 1 dedicated a special episode of the cycle By popular demand to Nicoletta Strambelli, In art Patty Right. Threatening Blonde, this is the title of the program that Flavio Insinna conducted in honor of the Italian interpreter who appeared in splendid shape and with her unmistakable style that made her memorable.
Patty's real name is Nicoletta Strambelli, Venetian, born in 1948, explains how her stage name was born." We were at the Piper, we were looking for a stage name for me and speaking of Dante came up with this "pravo" that we liked ", she explained in an interview with Corriere della Sera referring to Dante's Inferno (" woe to you souls prave ", That is, evil). "The name instead was for some English friends called Patty, a name that was fashionable at the time.  She always a free artist who broke the mold. "I've always done what I wanted, I've never been within the normal canons of a regular career. I always chose following my instincts… ", she comments. She also does not appear to be afraid of age, with her 72y years. Although she does not condemn the use of cosmetic surgery. When prompted on her many marriages, she observes that she never wanted to get married. It was her husbands who wanted to marry her and in order not to let them miss anything, she married them. Pravo has sold a total of 120 million records and she is an artist who has always aroused great curiosity and admiration for her unique style. She's much more than a blonde threat: she's style, charisma, a free spirit. Patty Pravo is a real work of art.