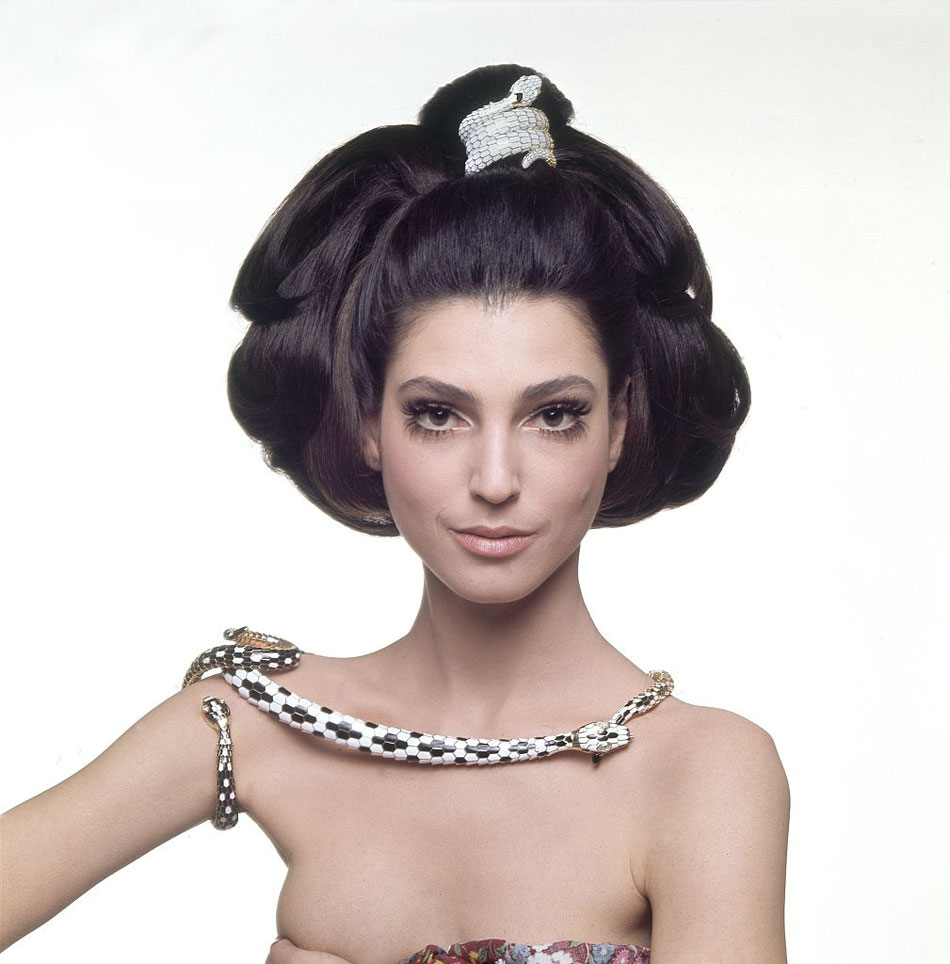 Why Bulgari's Serpenti Design Is the Power Piece on Everyone's Wish List. Bulgari's iconic Serpenti design is the definitive power piece. The symbolic snake exudes a sense of seduction and boldness, and women have harnessed that spirit for decades. Whether Elizabeth Taylor, who famously wore her one-of-a-kind diamond Serpenti bracelet watch while filming Cleopatra in Rome in 1962, to fashion doyenne Diana Vreeland, who commissioned a colorful white and pink enamel Serpenti necklace that she also wore as belt, the reptile has appeared in countless variations.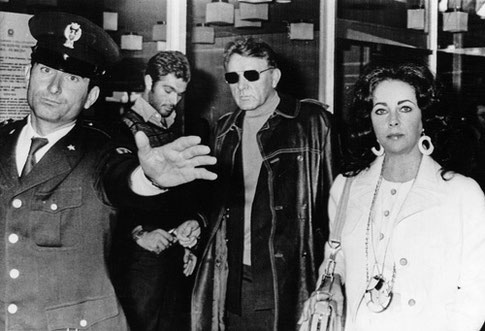 In the era of La Dolce Vita, Bulgari's famous store on Via dei Condotti in Rome served as a hub where the glamorous luminaries of the day, including Liz Taylor and husband Richard Burton, came to shop and mingle with the Bulgari family. The Serpenti represented the house's playful bold spirit, and was showcased in large-scale jewelry and timepieces with dials cleverly concealed in the mouths of reptiles. New jewels were coated in vibrant enamel and studded with colorful cabochon-cut gemstones and diamonds.
According to the Creative Director of Bulgari Lucia Silvestri, the serpent is a symbol of power and seduction, but it is also transformative. As just like the snake continuously sheds its skin, Bulgari's reptile is constantly evolving. It's latest iteration, the Serpenti Viper collection, offers everyday pieces that you can "live in" or wear stacked in multiples. Since the first Serpenti was designed during the 1940s, it has proven its relevancy by adapting to the times. The original design known as the Tubogas, inspired by flexible gas pipelines, was achieved with a bendable inner core (instead of a stiffly soldered piece). In the post-World War II years, brothers Giorgio and Constantino Bulgari used the modern Tubogas coils to create streamlined gold bracelet watches with dials in the shape of a reptile's head. In the 1950s, the sleek designs evolved into more extravagant reptiles embellished with rubies, emeralds, and diamonds.